International Women's Day, March 8, is a day to reflect upon the progress made by women in the struggle for equality, peace and development; to celebrate the contributions of women and to call for further change.
Despite all the gains made for women's rights around the world, women and girls living in poverty still face serious inequality.
Right now, there are fewer girls than boys in schools, fewer women than men earning an income and more than 340,000 women still dying from childbirth and pregnancy-related causes every single year.
As carers for their household, many time-consuming tasks fall to women – like walking to collect water, food and firewood for their families.
The long hours spent walking prevent them from taking steps to improve their lives; girls don't have time to attend school and women can't develop skills to earn an income.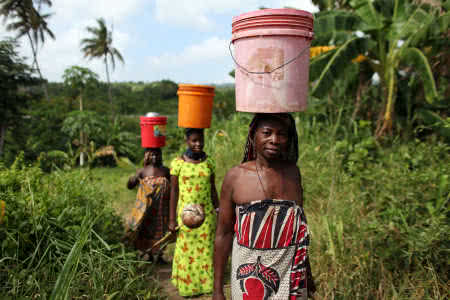 However, women and girls also offer the solution to this inequality. From years of experience, CARE has learnt that investing in women and girls is the most effective way to help communities overcome poverty.
You can support women and girls this International Women's Day – join CARE's Walk In Her Shoes Challenge.
Simply sign up to walk 25, 50 or 100km over one week from 17-23 March and ask your family, friends and colleagues to sponsor you. The money you raise will support women, girls and their communities living in poverty.