These fierce, local leaders are proving that when women are given the tools to lift themselves out of poverty, they bring their families and communities with them!
When it comes to defeating poverty and helping communities withstand disasters: women are the answer.
Here are just a few of them who are changing the world: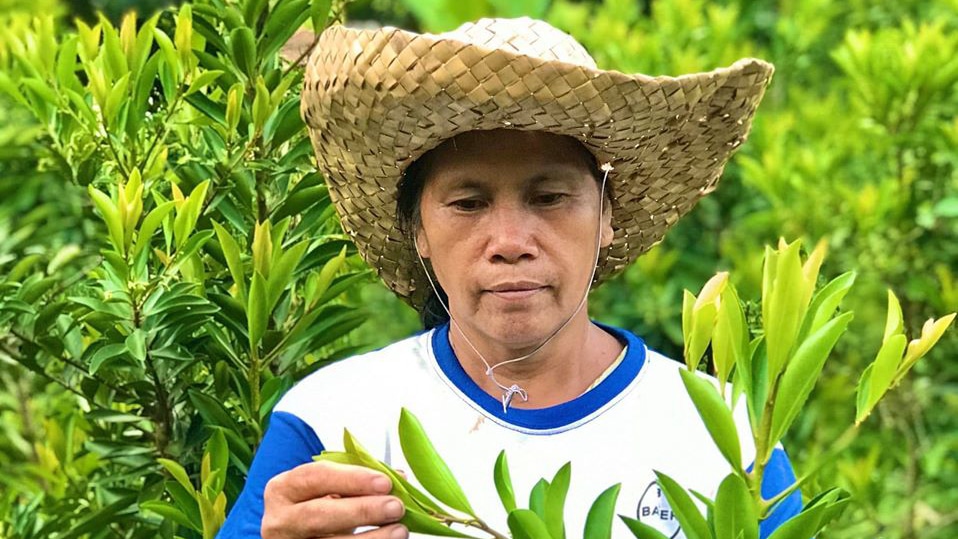 Amalia, the Philippines
Before the pandemic hit the Philippines, Amalia made her living at the local market. But strict lockdowns forced the market to close.
"We are not able to sell our produce at the local market so we do not have stable income," says Amalia.
Through generous support from people like you, CARE delivered vegetable seedlings to Amalia so she had a food source for herself and her family, despite losing her income.
"We still eat three times a day. Since we have our own crops in our backyard, we are able to eat what we have planted."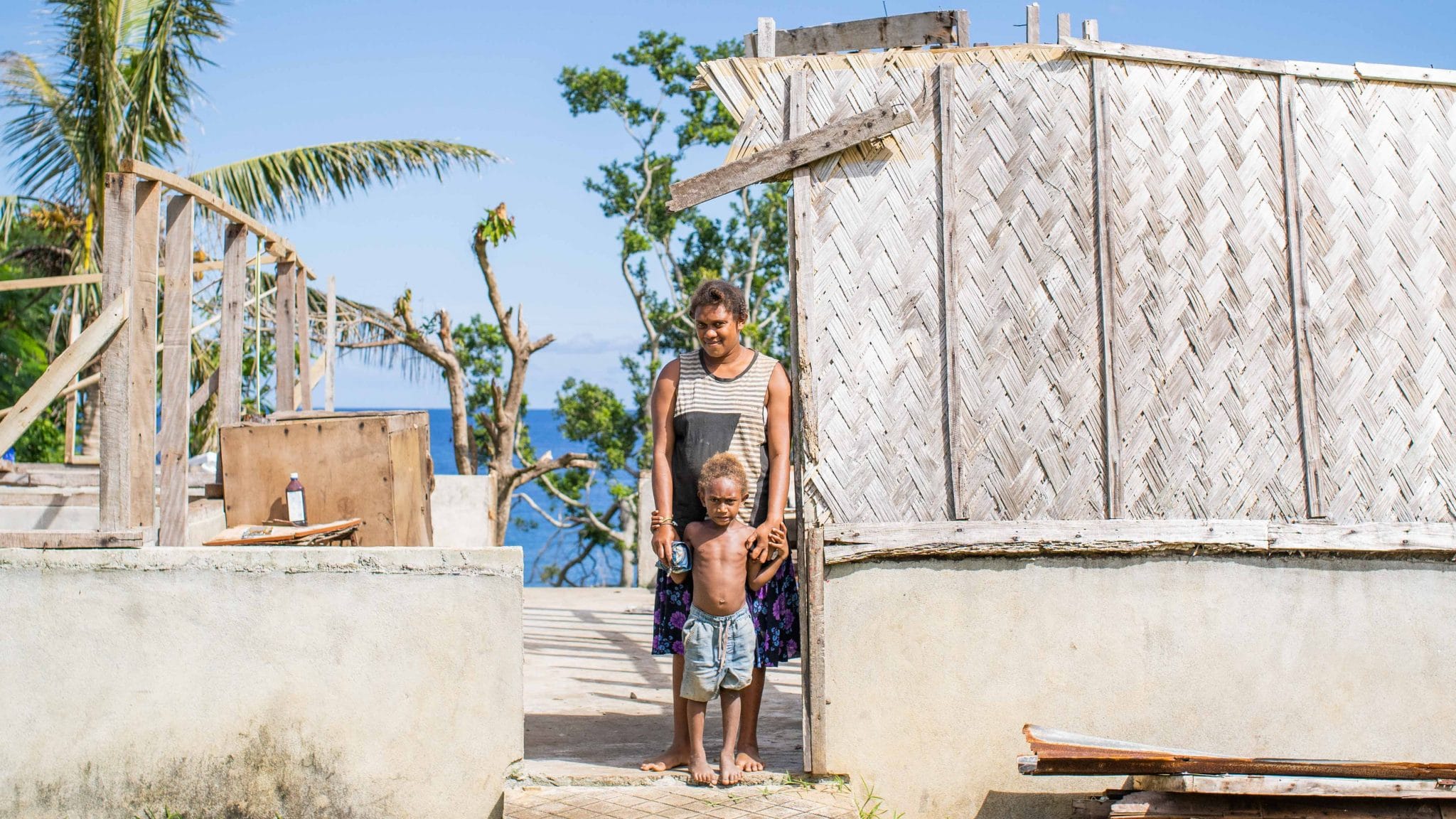 Shelley and her son Locklin, Vanuatu
Shelley's home was completely destroyed when Cyclone Harold tore across Vanuatu — but, thanks to our supporters, CARE's local team in Vanuatu was able to rapidly respond, ensuring families had the tools they needed to rebuild, and cooking equipment to feed their families.
"We were so happy," says Shelley about the items she received from CARE. "It was all the things that we needed, and you gave us all of them … the saucepans, plates, dishes and buckets."
Shelley says that now, when her son Locklin eats his dinner, he always asks to use the "disaster" spoons and plates which CARE provided.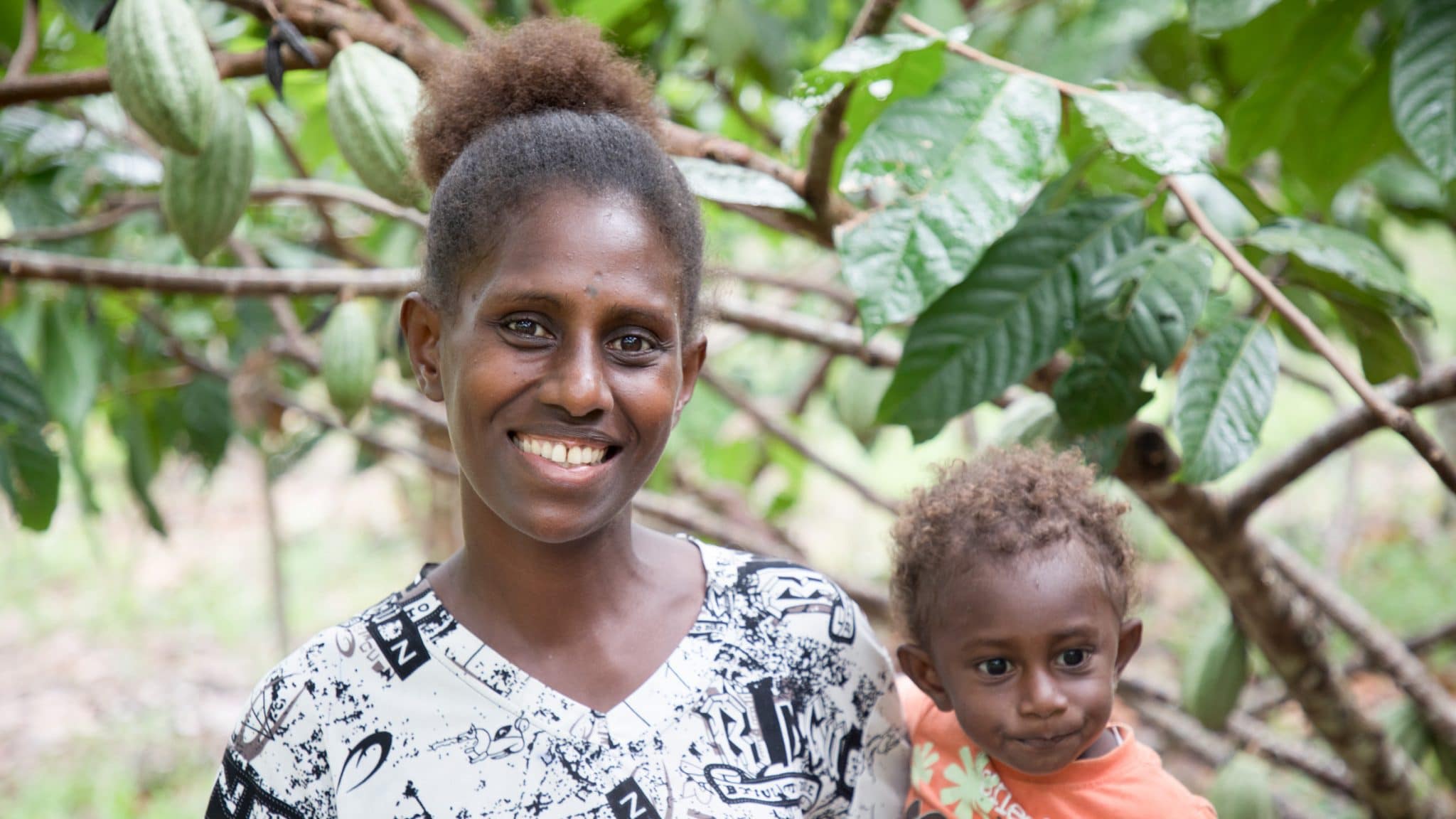 Marlena, Papua New Guinea
Marlena struggled to make a living farming cocoa — until she received the vital training which your generosity helped facilitate.
With the skills she and her husband were taught, their cocoa yield increased, and in turn they earned more money at the market. They also learned about budgeting, and better yet, the training also helped Marlena find her own voice in their marriage.
"We no longer see jobs as men's work and women's work — I help my husband on the farm because CARE trained me, and he helps me with the household chores. And we decide together how to spend money."
Marlena now teaches other farmers the skills she learnt — making sure your support keeps giving long into the future.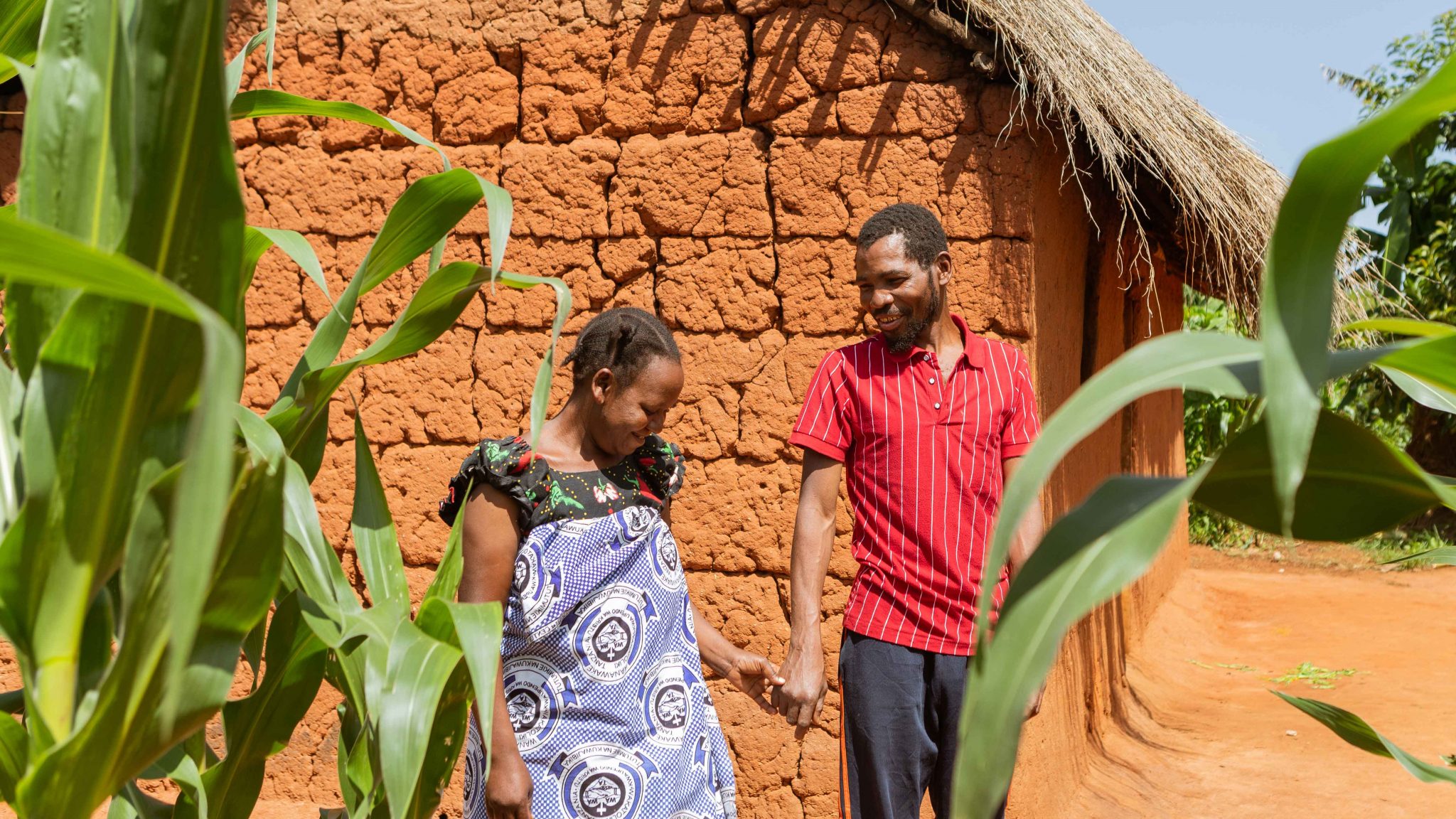 Elizabeth, Tanzania
Despite growing a variety of crops on their farm in Tanzania, Elizabeth and James were struggling to feed their family a healthy diet. Their youngest son was in a critical state when support from CARE changed their lives, and helped give their son a future.
CARE's local staff taught Elizabeth to farm soya — a nutritious crop that grows quickly, and can withstand drought. Elizabeth's initiative and drive produced more food for the family and it saved their son's life. 
They now eat three healthy meals a day, their son has fully recovered, and the family couldn't be happier.
"To the people that contributed and are still contributing to the project, don't lose hope, your efforts are not in vain, we are being educated and I am thankful."
Read more about the ways your generosity can support women to defeat poverty.