"There is not enough food."
November 9, 2018
0 comments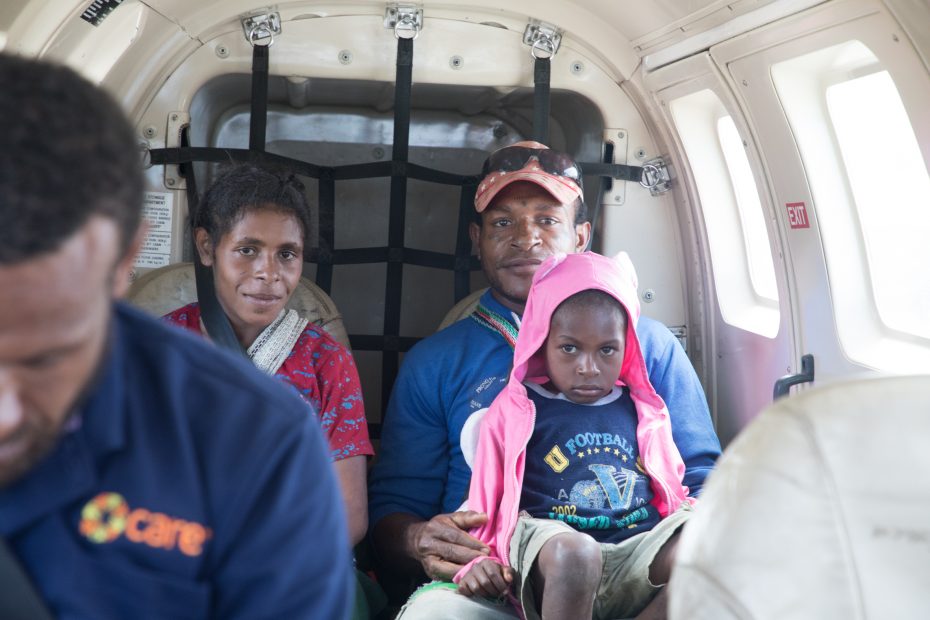 When a magnitude-7.5 earthquake struck Papua New Guinea earlier this year, parents Robin and Janet were faced with their worst fear. Away from their village at the time of the earthquake, they walked back through the night to find their entire village was under rubble. Their five-year-old son Taspin, who had been staying with relatives, was missing.
Three months pregnant, Janet walked with Robin three hours more to the nearest village, Huiya, where they found their family had escaped to safety with Taspin.
"We were so happy when we saw him," said Robin. "We picked him up and hugged him!"
Huiya Village was the only nearby village undamaged by the earthquake. Previously a population of 90 inhabitants, this tiny village is now struggling to support the 1,400 people who have arrived from other villages, where entire crops and farmland were destroyed along with their homes.
While Huiya Village has rapidly expanded to accommodate the growth, there is nowhere near enough food to sustain so many people. Tragically, some of the youngest children are dying from malnourishment.
As well as distributing shelter kits, hygiene kits and more emergency items, CARE is providing livelihood training for farmers to help them build new farmland in Huiya.
"Since we lost all our garden there is not enough food," says Robin. Through CARE's livelihood support, Robin and other farmers will be able to access tools, seeds, and training which will help them successfully grow new, nutritious crops to feed their families healthy food.
Most recently, when Janet's pregnancy approached full term, she discovered the baby was in breach position and required a cesarean section to guarantee the baby's safety.
Robin explains, "The little baby is sleeping sideways, and it's dangerous to give birth in that state. My wife needs a special delivery."
With no health facilities in the village, CARE evacuated Janet by plane to the general hospital in the nearest big city, Hagen.
"I am so happy now," said Janet. "Now I will be able to give birth at the hospital!"
Recovering from a natural disaster can be a long and painful process. But with lifesaving aid and ongoing support in place, families living in Huiya Village are beginning to rebuild their future.