WE-RISE: Helping Fortunate feed her family
August 26, 2013
0 comments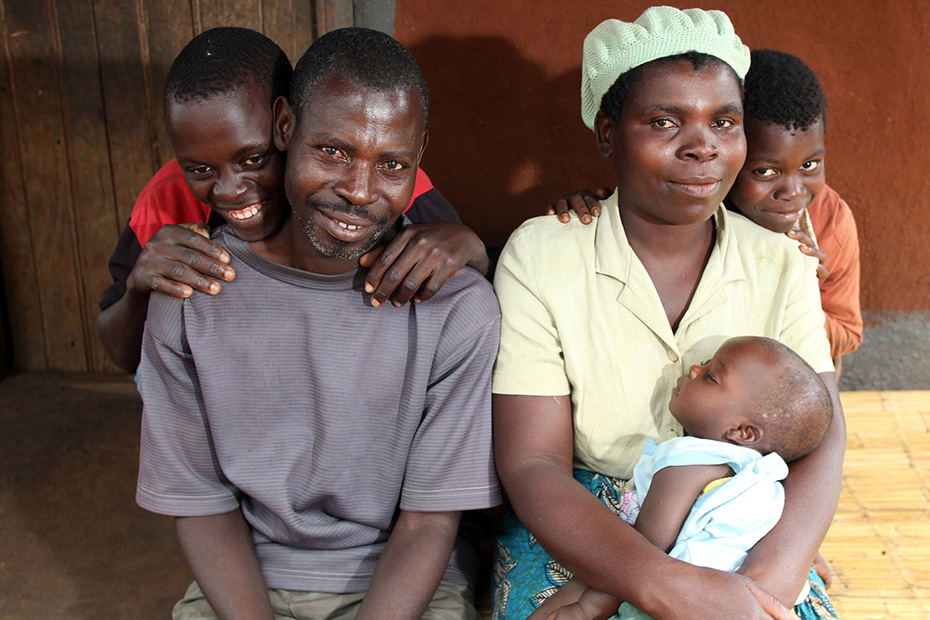 By Laura Hill, Communications Manager, CARE Australia
While having enough food is a constant struggle for most families in Malawi, mother of four Fortunate has an especially difficult time feeding her young children.
Fortunate's husband Rodgeman, a poor farmer, has eight other children with his second wife. Polygamy is a normal cultural tradition in Malawi that commonly puts poor married women like Fortunate under intense financial and physical pressure.
In one day she not only has to provide and care for her children, walk to the local water bore five times and then complete a separate round-trip for firewood – she must also farm the couple's plot while her husband is away.
'We lack clothes, soap and our house is not very good,' says Fortunate.
Their most worrying problem, however, is that they do not have enough food to eat. They live off a five-acre plot but it does not produce a good harvest, and there is barely enough food for them to eat, let alone a surplus to sell at the local market.
'We eat twice a day, usually nsima (hard porridge made from maize flour), pumpkin leaves and okra. If we don't have enough food we only eat once a day.'
From December until March – the rainy season – the family often go hungry.
'Our children find it very hard. They come home crying because they are hungry. The older children understand our situation, but the younger ones don't,' says a broken-hearted Fortunate.
Because the couple had no money to buy exercise books and no soap to wash their children's school uniforms, Fortunate once had to remove her children from school. To pay for the expenses, she and Rodgeman diverted their time from the family farm so they could make money doing piece work on someone else's farm. From this they earned about 50c a day.
Fortunate believes her situation will improve now she has joined a CARE-led village savings and loans group. Under the Women's Empowerment through Improved Resilience, Income and Food Security (WE-RISE) program, Fortunate and 3,000 other women from female-headed households in Malawi will receive training in financial literacy, budgeting, nutrition, farming techniques and healthy cooking to improve access to food, increase family incomes and their involvement in the community. More than 15,000 vulnerable households in Malawi and another 25,000 across Ethiopia and Tanzania will participate in the five-year program.
In less than three months, Fortunate took out her first savings loan to buy chemicals to remove weeds from her farm. She hopes this will result in more food for her family and maybe even a little extra to sell at the local market.