A quarter of Syria's pre-war population has fled the country.
Inside the country more than 6 million people are homeless.
Hundreds of thousands are living under siege.
"For millions of men, women and children the past seven years have meant losing their home, moving from one place to the other in search of safety, sometimes beyond Syria's borders" said Wouter Schaap, CARE's Syria Country Director. "They feel their lives have been destroyed and the whole world has abandoned them."
23-year-old Fatmeh is one of the 5 million who fled Syria. Fatmeh was studying at university when her city was attacked. Recently married, she and her husband escaped the violence and fled to Lebanon.
The rest of her family was left behind.
"Our house was destroyed, my brother was killed, my mother and I were separated from our other family members," Fatmeh said. "We came to Lebanon with nothing but a blanket… The last seven years felt like twenty years to me."
Starting over in Lebanon was an uphill battle for the young couple, and they couldn't have done it without help, depending on donations and the kindness of others.
A kind Lebanese man rents them a small space in which to live, and her husband has got a job as a waiter.
"This day job allows us to pay the rent and survive," Fatmeh said.
They have also welcomed two young children – an experience that went very differently to how Fatmeh had always imagined it.
"It was difficult. Neither of my parents nor any relatives were here to help me…"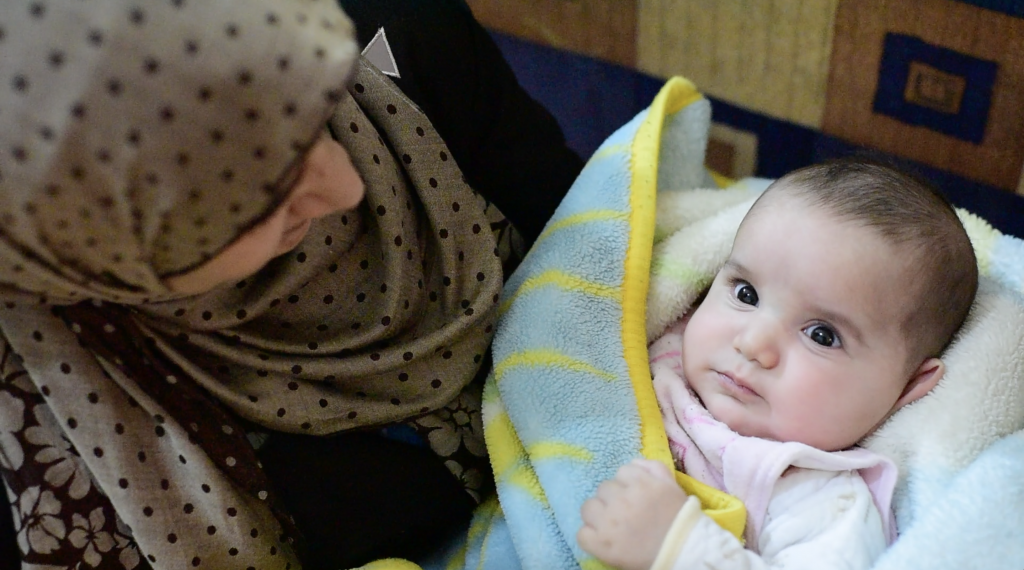 Fatmeh and her family have come a long way, but there's still so much that can be done to help them and others.
Fatmeh still dreams of one day returning to Syria and completing her studies. "In seven years, I hope to be back in our village, and I hope to finish my education, even if I am 50 years old."
CARE is assisting refugees like Fatmeh with lifesaving basics such as food, clean water and shelter, as well as much-needed essentials like mattresses, blankets, kitchen sets, baby items and hygiene kits.
Fatmeh is one of more than 5 million Syrians to have fled the country since the conflict started more than seven years ago. You can continue to make a difference to the lives of people like Fatmeh by donating to CARE's Syrian Crisis Appeal.