Jordan currently hosts more than 615,000 Syrian refugees. In one refugee camp, more than 170 men, women and children come to CARE's "Community Centre" every day to take part in psychosocial or recreational activities.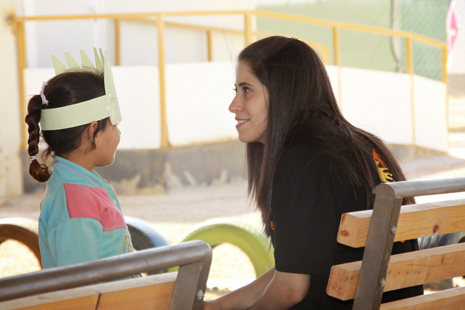 "Refugees do not only need a safe place to live, food and medication. Children need to go to school; they need to learn and play. People here have lost everything. We have to make sure to help them make their stay is positive as a stay in a refugee camp could possibly be," says Hiba Sarhan, case manager in CARE Jordan.
CARE offers different sessions for different groups: Parents can attend session to talk about what it means to raise children in the camp; they can exchange ideas in book clubs or in creativity sessions; children can play football, ping pong or have their faces painted and can simply feel like children again. Since the camp was opened more than 7,000 children have taken part in CARE's psychosocial and recreational activities, funded by UNHCR.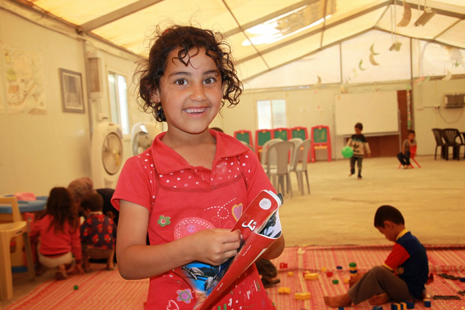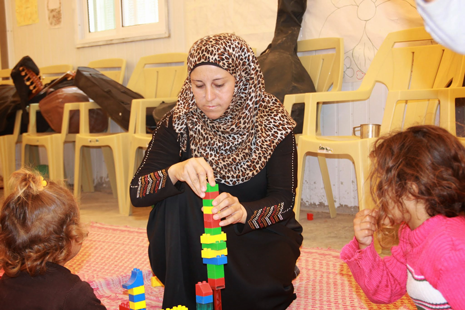 Manal, mother of five children, fled to the refugee camp three months ago. "I could not bear to sit in the camp all day doing nothing. I wanted to do something and help my fellow Syrians." Every day, she plays with Syrian children who are living in the camp. "Many of the children here have lost their childhood. I want to help to give it back to them."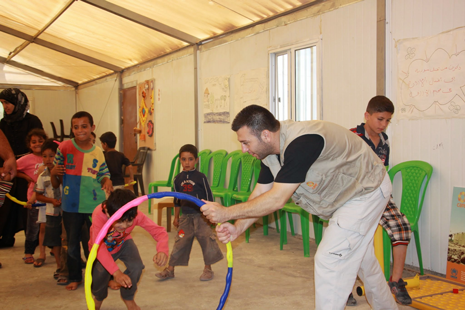 About half of the more than 615, 000 Syrian refugees in Jordan are younger than 17 years. Through playing and talking they should feel safe and like children again. "Refugees in the camp trust CARE and our services. The refugees themselves are involved into the decision making process in the camp," says Wael Ata, Community Development Assistant.
CARE's community centres are perceived as one of the big success stories of the camp, establishing means of communication between the different organisations and the refugees in the camp.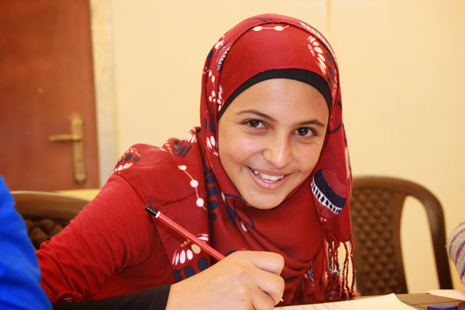 "I want to write about child marriage. Some of my friends, who are as old as I am, married in the camp. I told them that they should continue to go to school; that they are too young to get married. But they did not listen. I wish that other girls read what I write and think twice about their choices. When you flee, you have to leave everything behind. But what you have learnt, what is in your head, no one can take from you."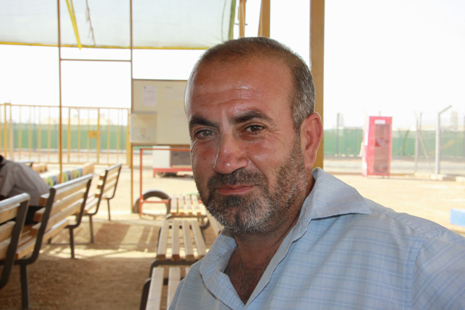 Samir, 42, has fled to the refugee camp from Damascus. He has participated in some of CARE's psychosocial activities. "In the different sessions we are discussing books we have read and exchange our ideas. When you are living in a camp and have lost everything, it is important that people can also learn about new things. It is important for us to find out how we can overcome our sadness, how we can think in new directions and handle our emotions."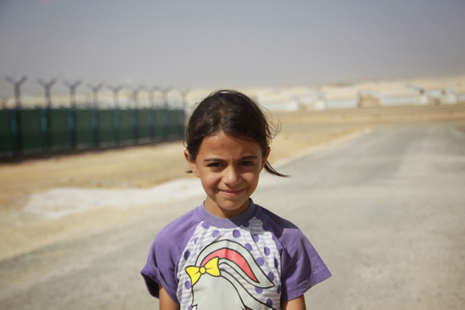 "I really like to play in CARE's community centres. I like to draw and to meet new friends. I like when we sing and draw together. Then I can forget about all the bad things."
Written by: Johanna Mitscherlich/CARE