Rita is a grandmother and a lifesaver in Mozambique
September 17, 2016
0 comments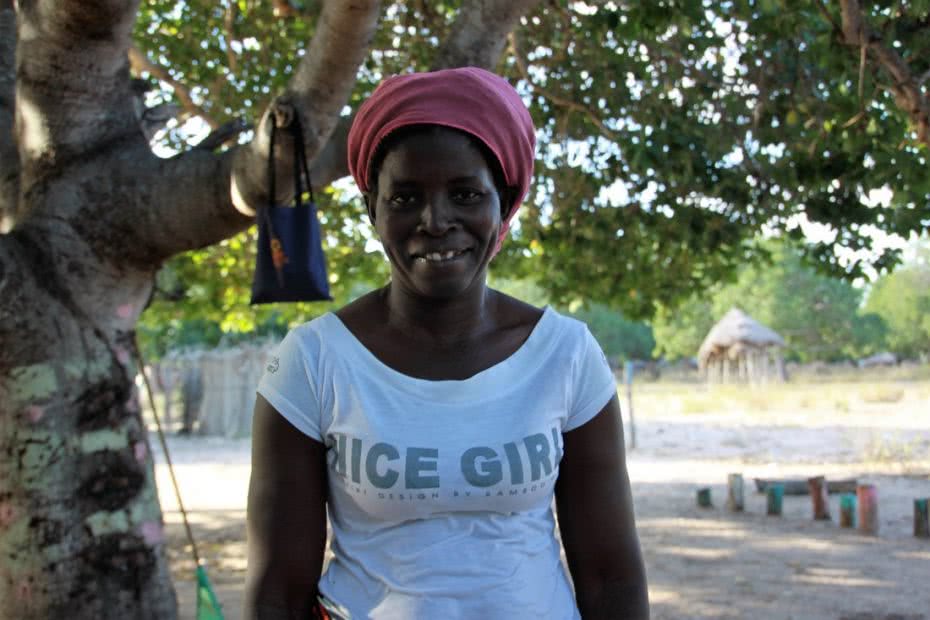 Rita is a community volunteer with CARE in Mozambique. At 43, she teaches women about health and nutrition, whilst also looking after her own daughters and grandchildren.
The worst drought in 35 years is affecting rural communities across Mozambique, with many suffering from a lack of food and water. Community volunteers who have been trained by CARE are playing a key role in counselling and advising families in their communities on staying healthy through this time of need.
Rita, is one of those volunteers. She is managing this responsibility whilst also raising her own children and grandchildren.
"Many older people are taking care of their grandchildren," Rita said. "The parents of the children have left to find work in other places because of the drought. Often children as young as five have to go to the bush to help find food, and young girls fetch water and sell firewood to feed the families."
Erleia is Rita's daughter. She is 18 years old and has a nine-month-old daughter herself. Erleia was left by her husband, and now Rita is supporting her in raising the child. It's a task made all the more challenging since every day, one of them must walk seven kilometres to their nearest clean water supply. They fill up a 20 litre container which must then be carried seven kilometres back.
Despite this, Rita is making sure Erleia is still going to school: "What is she going to do with her life, if she does not learn? As CARE community volunteers we learn how important it is to educate our children. How can we tell other families to send their children to school if our own children don't attend classes? We have to practice what we preach."
Rita does. And she is committed to sharing her knowledge with those in remote communities, who she visits multiple times a week. Women like Sebastiana, who lives with her four grandchildren and her daughters-in-law. Rita advises her on health, hygiene and the children's nutrition.
"Before the drought we had lots of things to eat. We could readily harvest vegetables in our fields. Now we walk long distances to find water and food. We eat wild fruits and leaves. The situation has been difficult for the past three years, but the current drought has hit us even harder than previous ones."
Like most families, Sebastiana's eats once a day. "We tell the people how they can best cook this food so it remains nutritious," Rita explains. "They don't have enough to eat, but the wild leaves and fruits are healthy. Us volunteers remind families about diet and health issues every time we visit them. They are tired and work so hard. It is important we are there for them."