As an increasing number of women and girls migrate from rural areas of Laos to the capital Vientiane in search of new work opportunities, many find themselves without a support network and at risk of experiencing violence, unequal pay and poor living conditions.
CARE is supporting vulnerable women and girls in the capital Vientiane – particularly those working in the garment, hospitality and sex industries – by establishing women's groups and networks to help them understand their rights and learn how to resist pressure from fellow workers and male clients. Duty bearers – such as police, health service providers and employers – are also trained on gender-based violence and legal and labour protection to reduce discrimination.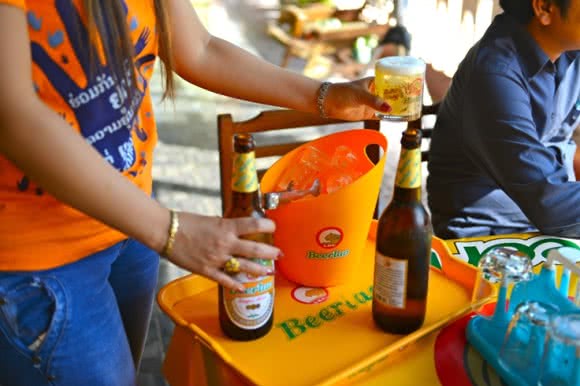 25-year-old Tan* moved to Vientiane in 2007 and found work as a cashier in a bar. She joined the project when a CARE team came to speak with staff at her workplace.
'I didn't know much about the industry. My boss was angry a lot of the time and I didn't know how to deal with it. I would just sit there with no reaction.
'Since working in this project I now know about my legal rights and who to go and talk to if there's a problem. I can now stand up for myself and say what is right and what is wrong.
'The employers try to find out what your previous experiences are and what you know about the law – so it's really important for me to know all of these things; if you don't know much they can trick you.'
With renewed confidence, Tan left her job in the bar and now works in marketing. With her increased salary, she is able to support her family in her home village.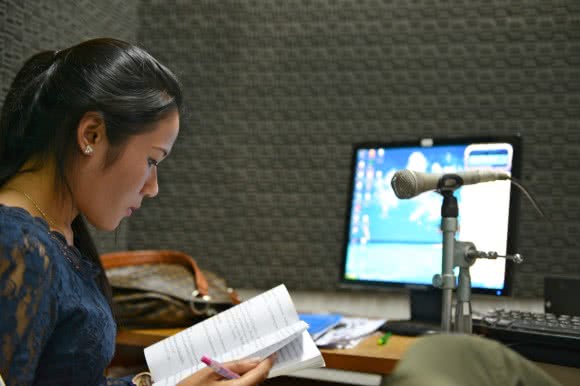 She now supports the project by attending training sessions led by CARE and sharing information and advice with her peers about issues including human trafficking, gender-based violence and women's rights.
'The biggest challenge I have come across is when boyfriends go out and get drunk and then come home and fight with their girlfriends, but the women don't know how to react or defend themselves. I tell [the women] who to speak to, to go to the doctor, to take photos of any injuries and to go to the police. Do not sit inside and cry all day and all night.
'I transfer them to the experts if I don't know the answer; there is a clinic that these women can call or go to and get help. I like to share information with others, and I'm proud of myself for doing so,' she says.
Find out more about CARE's work in Laos.
*Names changed