One year since Cyclone Winston
February 14, 2017
0 comments
Fijian families are still recovering from Cyclone Winston, which hit the island nation with devastating impact on 20 February 2016. Winston was the strongest cyclone ever to make landfall in the Pacific. Whole villages were destroyed on the outer islands, with 540,400 people affected across the country – over 60 per cent of the population.
CARE and Live & Learn, our local partner in Fiji, immediately mounted a joint emergency response, and thanks to our supporters, we have helped over 25,000 people from 231 villages and settlements.
Families were provided with hygiene kits (red buckets containing soap bars, toothbrushes, toothpaste, women's sanitary pads and water purifi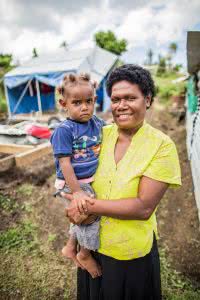 cat
ion tablets), shelter kits (containing tarpaulin sheets, ropes and tools) and seed kits.
Our generous donors helped the following families, who wanted to share their message of thanks.
"CARE and Live & Learn have immensely helped us. In our time of need the aid you provided us is starting to bear fruits. The seedlings of tomatoes, eggplant, cabbages, is so much in our lives.
"I'd like to thank you again for your assistance. [It was] what we really needed in the house and for farming. Seeing the aid from people that care rebuilt my spirits and my health mentally and spiritually, and it helped my family as well." Alumita, mother of three.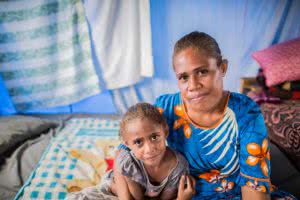 "CARE [and Live & Learn] has helped us a lot. The best assistance that we received was the red bucket. All the contents were exactly what a mother would need and it was delivered at exactly the right time. For the hygiene of my children, and as a woman, it was exactly what I needed." Laisa, mother of three.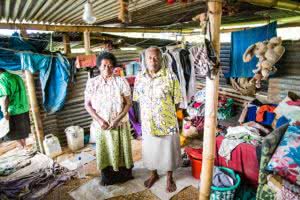 "We were going through a very difficult time but when the aid arrived it gave us hope for the future and inspired us to go on. We are very thankful to Live & Learn and CARE." Andi and Sanalia, grandparents of three.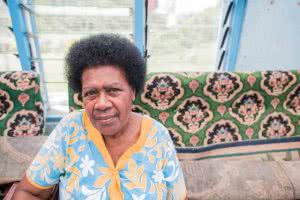 "I appreciate the assistance provided by CARE and Live & Learn and for coming here and showing that you do really care and helping us service the ongoing challenges we face in our lives.
Some of the things we received were farming tools to start growing our vegetables, seedlings were provided too. Not only that but the tools to rebuild the house. These are some of the things that helped us restart our lives." Mere, mother of three.
Following the initial emergency response phase, CARE is continuing to help affected communities recover by building toilets, community plant nurseries and water supply systems.
Read more about our response, and how you can help us prepare for future emergencies here: Cyclone Winston Emergency