Cec Thach Cue and her husband Sung Nguyen are proud of their simple wooden home in southern Vietnam. They have running water, a toilet, and three children who are in school for the day.
Life wasn't always like this, though. Not long ago, there was no basic sanitation in the house, no reliable income, no school for the children and no hope for a better future.
'Before, we could only do some occasional jobs. We didn't have any money. We were very poor,' says Nguyen. 'My health was also very bad. None of us were very healthy and our kids could not go to school because we did not have enough money.'
His wife Cue nods, saying: 'We were very sad, because we knew that if our children got a better education they would get a better life. We really wanted to send them to school but we couldn't. We always tried our best to do something to make money to support the family, but because we didn't have the ability to do business and we didn't have the funds, we just kept our poor life'.
All this changed however, when the couple agreed to participate in a CARE micro-finance project, which provides vulnerable households with loans, training and support to begin small businesses.
'When CARE came to our village we had a meeting to introduce the project and we were invited because we were one of the poorest families,' says Nguyen. The locals voted on businesses they believed would be the best investments for their household, and Cue and Nguyen decided that growing mushrooms could be their key to a better life.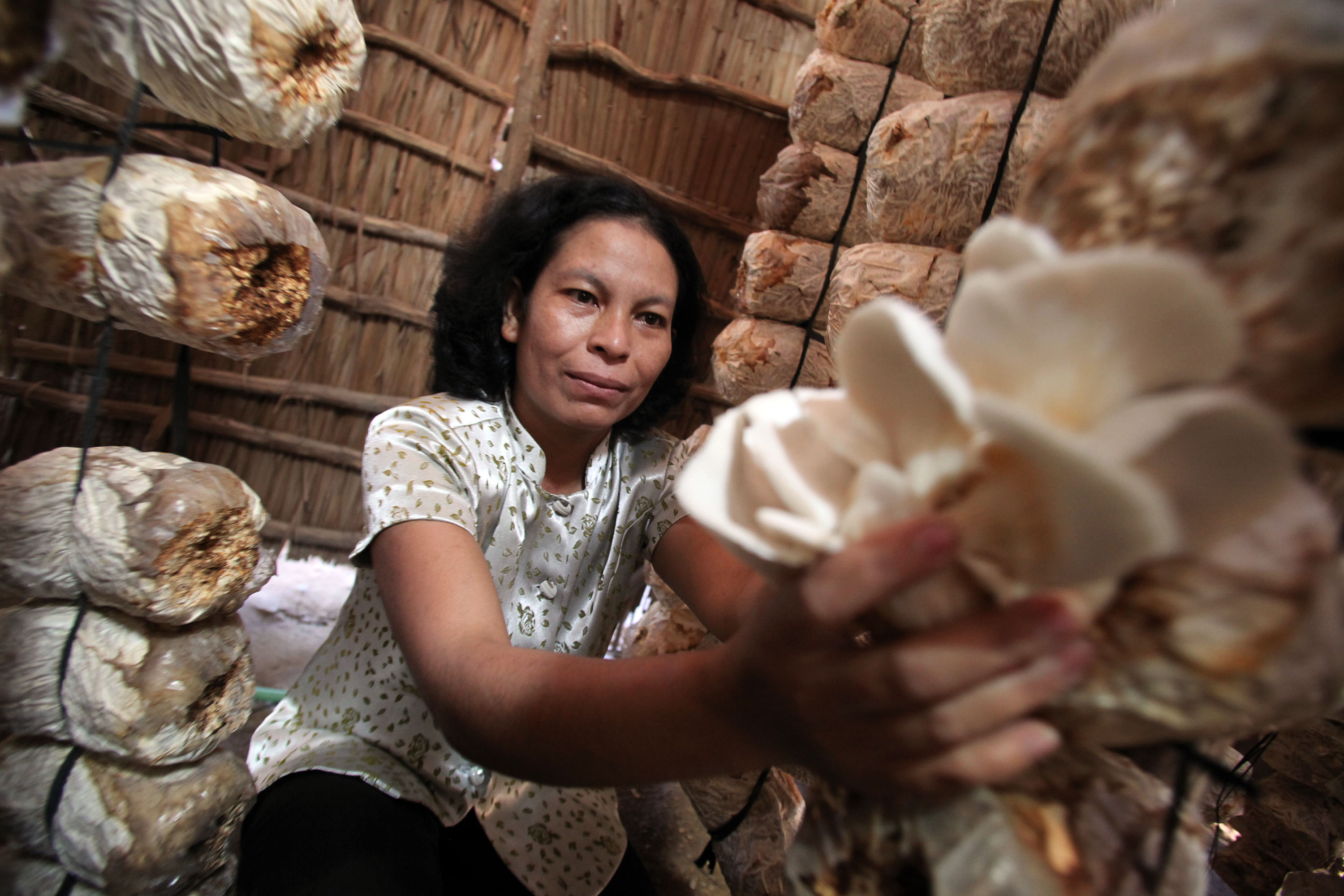 'We chose mushrooms because we learnt they had a very good potential market. We were given a loan, we learnt the models and were taught how to grow the mushrooms at home,' Nguyen says.
The couple share the responsibilities of their business – Cue cares for the mushrooms growing next to their house as well as looking after the household, while Nguyen attends the project trainings and passes on the information to his wife.
'Usually, it is mostly the men who do the labour but I take care of the mushrooms here. It is good because I can do the business and take care of the children (at the same time),' Cue says proudly. 'I am very thankful…my life has been changed.'
Nguyen adds: 'I am also happy for my wife she because is the main grower for this business. All we wanted was to overcome our poor life. We had the force of mind, and by growing these (mushrooms) we overcame the challenges and we have come far.'
Learn more about CARE's work in Vietnam