As we say farewell to 2018, here are five photos of some of the amazing people your support has made a difference to. We asked our photographers to submit their favourite images from the work they saw CARE implementing this year.
They are all striking, moving, and proof of the difference your support makes. Thank you.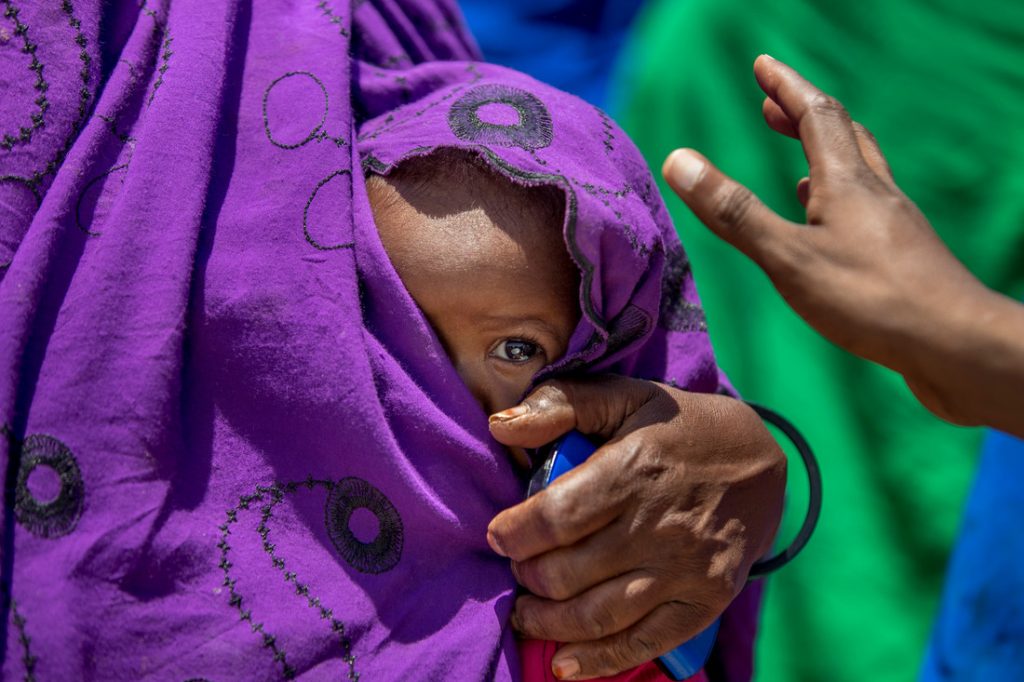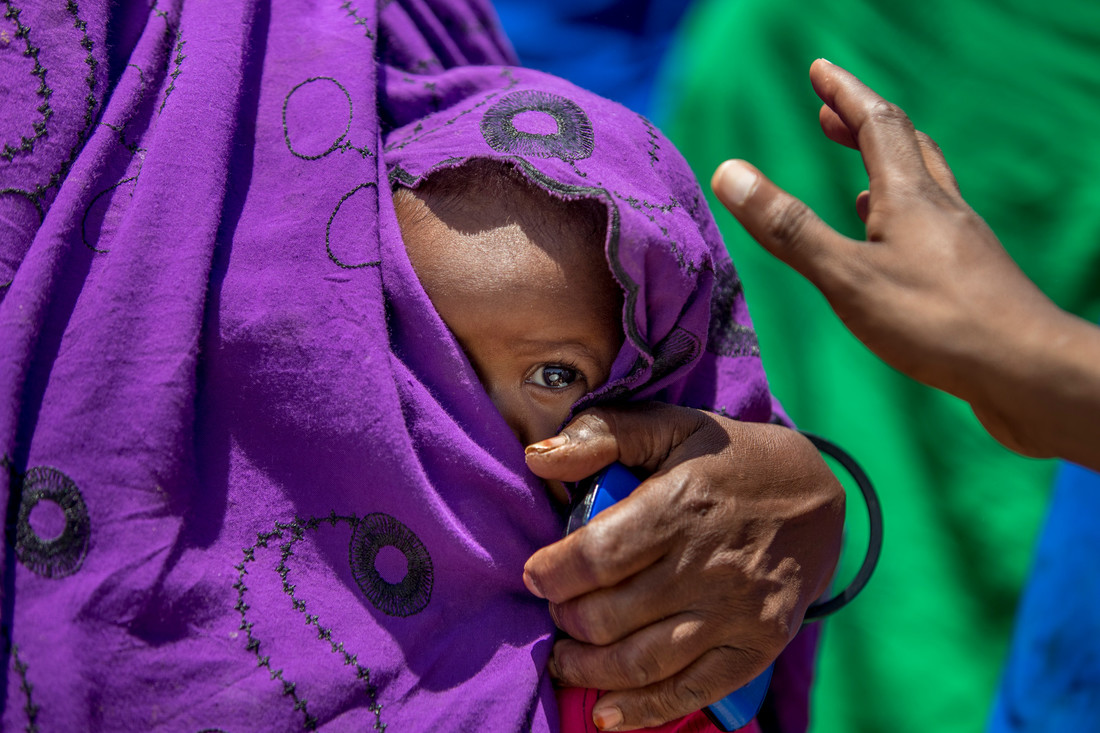 Baby Samira in Somalia
by Georgina Goodwin
Peering through the folds in her mother's dress was Samira, a beautiful girl in a makeshift camp in central Somaliland. She is the youngest child of 50-year-old Anab. Along with thousands more, Anab brought her family here in search of food, water and shelter.
Amidst soaring temperatures, the two-year long drought in Somalia has claimed Anab's husband, all their animals and crops, and now her children are suffering from malnutrition.
Despite her losses, Anab has never given up hope, and told me that she is grateful to be alive, and for the help she has received from CARE.
"One day we have food, on another we don't… with CARE I have learned so much… especially to help protect my children."
CARE's presence in this camp isn't just keeping people alive, it's helping them realise that they are not abandoned, and that their lives can continue.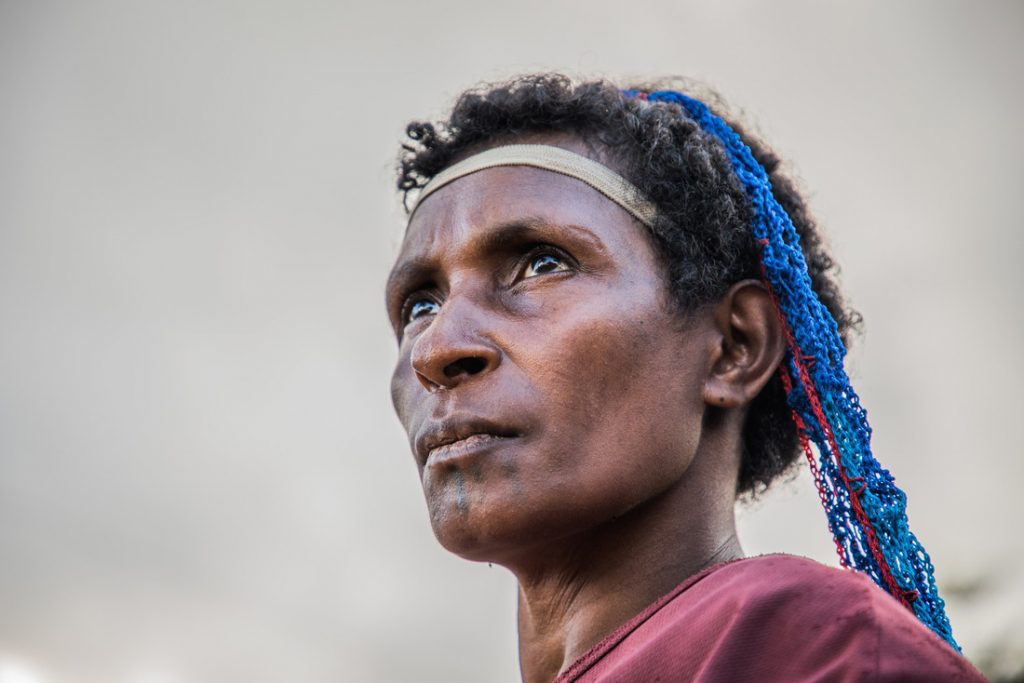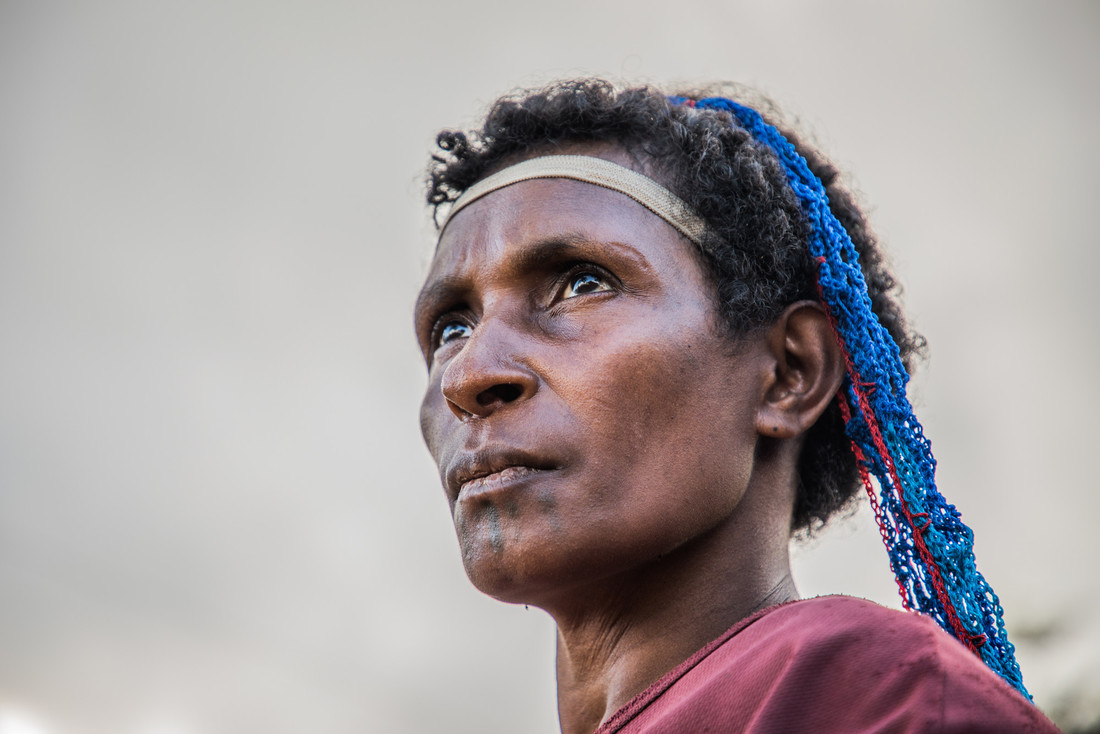 Nagiai looks upon the mountain where her family once lived in the highlands of Papua New Guinea
by John Hewat
Nagiai may be the strongest woman I have ever met.
An earthquake destroyed her entire village in March. She survived but watched as the earth opened up and claimed her husband, seven children and her four-month-old grandchild all within a few moments.
Nagiai's hip was broken and she can now only walk with crutches, and depends on the support of others to get by. Her family built her a shelter, using supplies provided by CARE Australia.
We chatted on the walk back to her shelter – across some seriously treacherous terrain, all of which she traversed on her crutches. Smiling, she told me she needs to remain strong for her sole surviving son.
I can only hope to possess that strength and courage in life's most difficult times.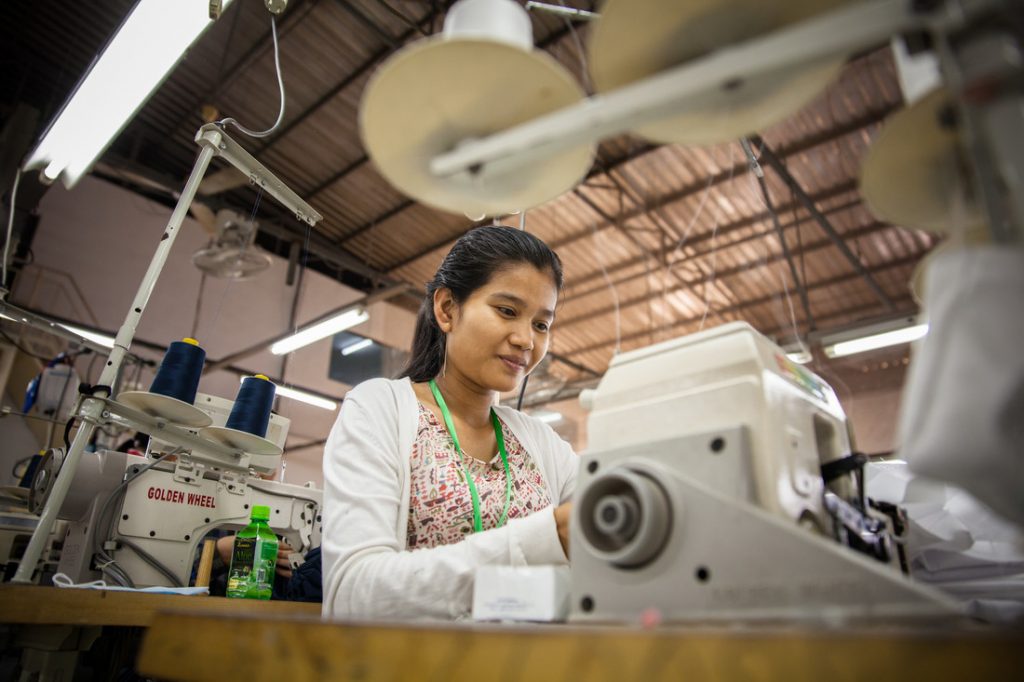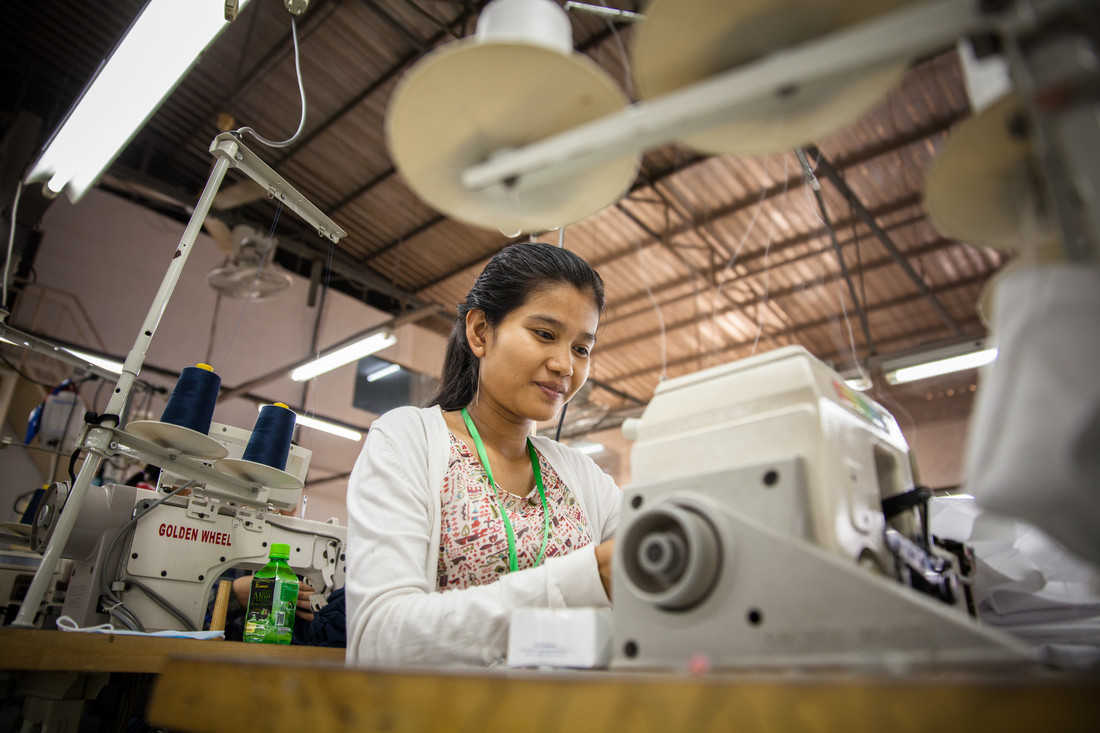 Maly at work in Cambodia
by Erika Piñeros

Maly was eight months pregnant when I met her in March earlier this year. She worked as a Line Leader in a busy garment factory in Phnom Penh where CARE provides training to workers like her. She told me that before joining CARE's Chat! training program, she didn't know anything about contraceptive methods.
"That's why I got pregnant – twice," she told me smiling. "But now, after I have my second baby, I will start protecting myself."
I remember admiring how Maly walked around the factory with her big smile, guiding her team and taking part in a training that she believed would improve her life, and the lives of those around her.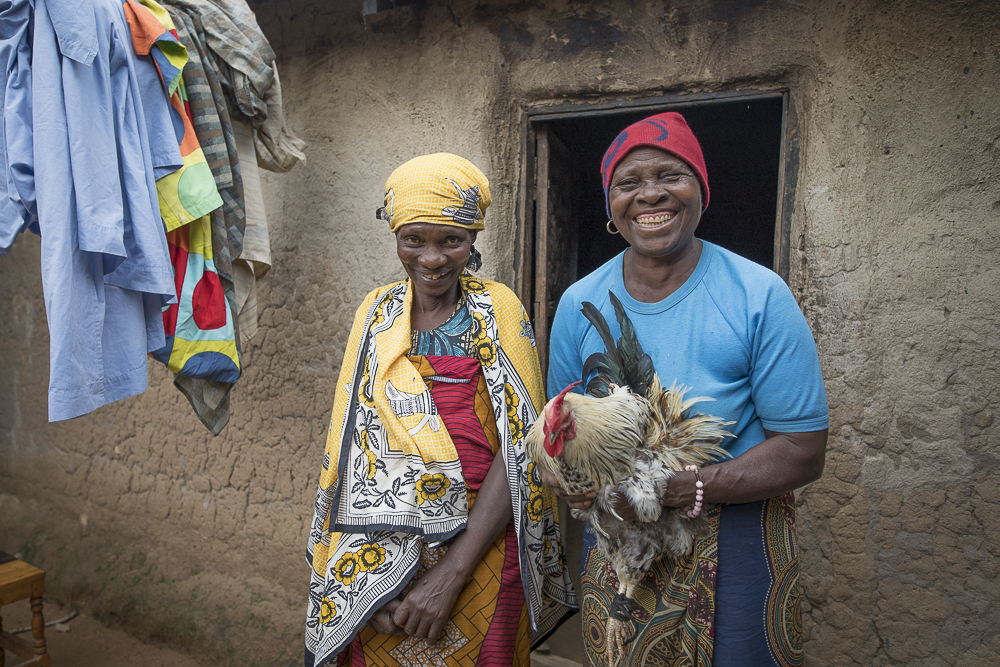 Paulina (l) and Mathilda (r) are two best friends in Tanzania
by Timothy Buckley
I was immediately struck! Mathilda waltzed in, rooster underarm and declared her presence. Here was a woman in charge! She had come by to check on her best friend, Paulina. Sadly, Paulina's husband and daughter both passed away two years ago, and she had recently been sick with tuberculosis.
Paulina owns a small farm in remote Tanzania where she grows soy as part of CARE's Growing is Learning project, which teaches women farmers about its many nutritional and financial benefits.
Mathilda epitomised the wonderful community spirit and strength of the women who support each other through life's many trials and tribulations. It's their care and love for each other that resonated with me.
That's what friends are for.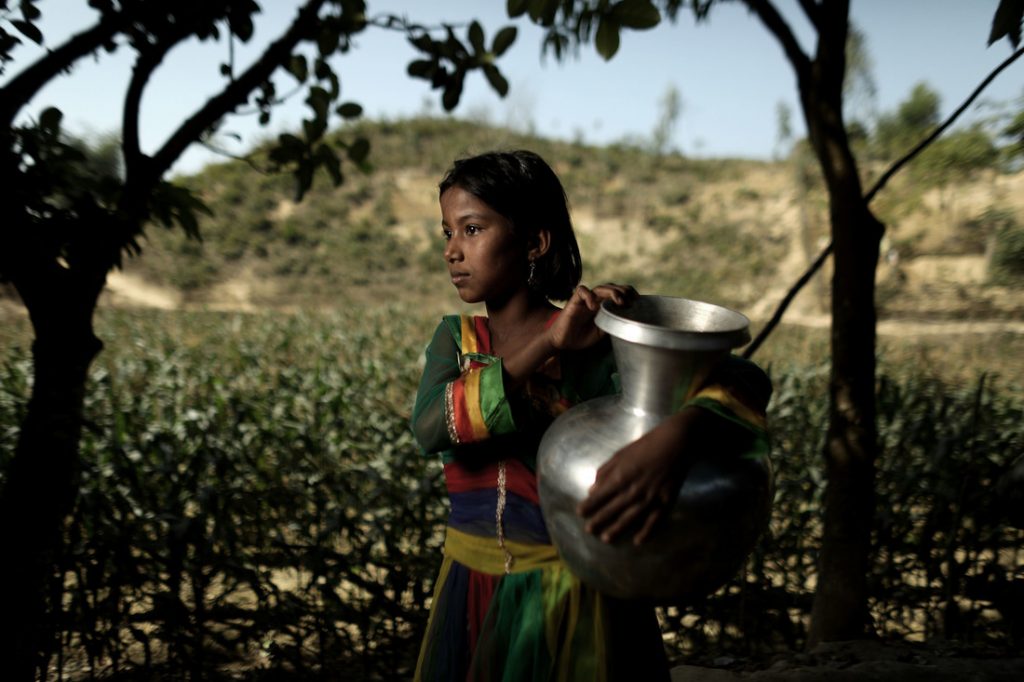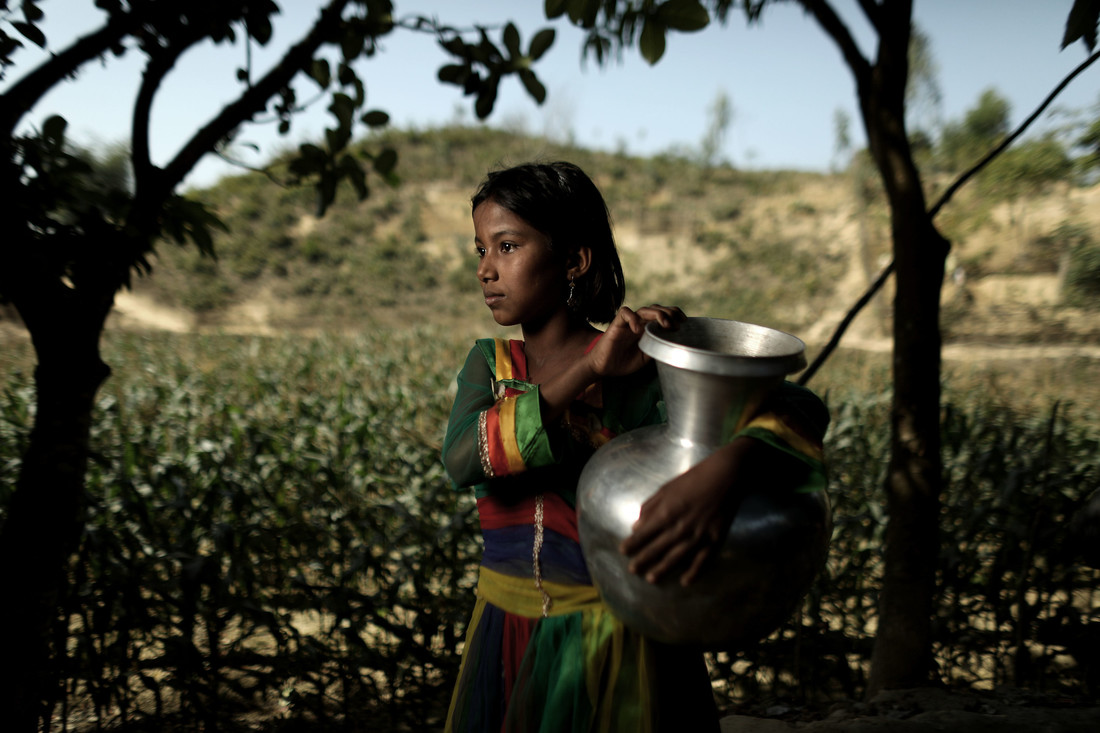 In Bangladesh, Somira remains positive despite tragedy
by Josh Estey
Somira lost her parents during the violence in Myanmar.
She was such a lovely girl – only nine years old – and filled with brightness and love, despite the sad circumstances which led to her being in the refugee camp. She and her three sisters had to flee to Bangladesh all by themselves. They still vividly remember when armed men entered their home and dragged their parents out. That was the last time they saw them.
Now, the four sisters rely on each other. From making their beds and going to school, to fetching water and eating meals, they do everything together.
The resilience of children always gives me hope in the depths of the most tragic events. Children truly are what makes humanity good.
To all those who have generously supported us throughout 2018, thank you for making stories like these possible.
Read more about how your valuable support brings hope to women and their families all around the world.