Meet Jormanee Sairat – a Westpac Walk In Her Shoes participant
April 19, 2012
0 comments
We've loved reading Jormanee's updates on her fundraising page – she's found some very creative and insightful ways of doing her 10,000 steps, from running with her dog, walking with a backpack to understand how the women and girls in developing countries feel when carrying water, taking the steps instead of the lift and walking around her desk at work! And, she's raised $1,380, which is amazing. Thanks Jormanee!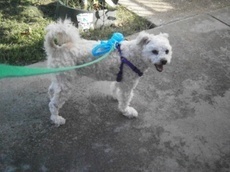 What inspired you to do the Walk In Her Shoes challenge?
I wanted to help make a difference to this world, especially to help women and children who are mostly at disadvantage in society. We at times are self absorbed, and forget to look at the bigger picture, so doing the walk and raising funds was the least that I could do.
Did you set a fundraising target?
I did, starting with $1,000 but I've now increased it to $1,500.
How have you managed to get support from your family and friends?
I've brought it up during dinner and lunch as well as talking to people at work, reminding them via emails and Facebook and telling them to check out my blog. I also dragged my very reluctant partner out of bed one morning and forced him to do a test walk with me for moral support!
Are you looking forward to the walk?
I'm very excited about the walk. I've been doing a couple of test-runs on my usual 4.5km route through the neighbourhood. I also did a 10km walk over the Easter long weekend. I listened to music to distract my mind from the pain and distance, and my legs felt like jelly by the end but I managed to do 12,929 steps over the course.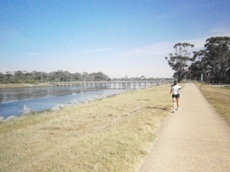 How are you planning to walk your 10,000 steps a day?
In addition to walking from the train station to work, I'll also be doing some running and walking after work. My dog loves her walks and when I get home from work she is always waiting and ready to bounce out the door, into the streets so I'll bring her along too.
If you could walk 10,000 steps anywhere the in the world where would it be?
As I've already been to some parts of Europe, The Gulf countries and Asia, I would love to visit the outback of Canada and USA.
For more information visit Jormanee's page or the Westpac Walk In Her Shoes site