In the lead up to World Humanitarian Day, we're speaking to CARE's staff about their motivation, inspiration, and five things they never leave home without…
This time, we speak with Ali Balmer – Project Officer in CARE Australia's Africa and Middle East Team.
What first motivated you to work in the aid sector?
When I was eight years old, I met my pen-pal in a slum area of Harare, Zimbabwe. From that moment on I decided I wanted to be an aid worker.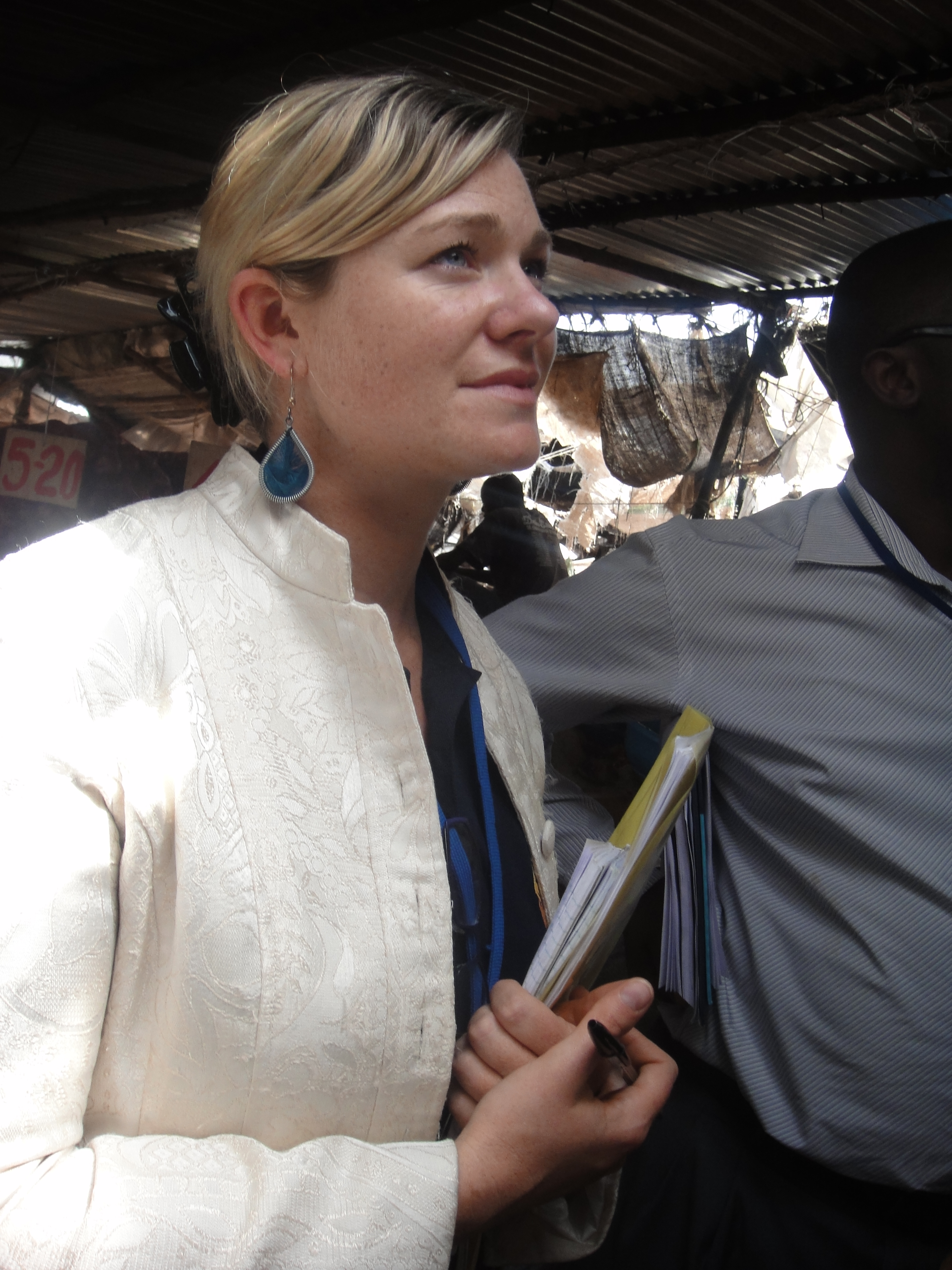 My mother had taken me and my brother to Zimbabwe shortly after my father passed away, hoping to alleviate some of the grief by taking us to see the animals in Hwange National Wildlife Park and Victoria Falls.
However, it was not seeing the lions, elephants or waterfalls that stood out in my mind; it was seeing the vast rural areas where children attended school under a tree; young girls walking long distances to collect water from boreholes; and mothers cooking on open fires or hoeing their small vegetable patches.
Through school, I made a pen pal with a girl in Harare and my mother agreed to take me to meet her. The taxi drove around a downtown slum for about two hours.
When I arrived, my pen pal ran down the dusty road singing songs of welcome.
I will never forget the tin shack she called her home. When I asked her what she was having for lunch, she told me she only ate one meal a day: porridge made from ground maize that they were given for school lunches.
I asked her why she didn't live with her mother and father, and she told me that her father had passed away from a terrible disease that had also made her mother very sick and so she had moved to the city to live with her grandmother, aunty and uncle. She was happy that she at least had an opportunity to go to school and wanted to become a teacher. She told me: 'Ali if I never went to school, I would never have found a pen pal all the way in Australia!'
On the flight home I made up my mind that I was going to be an aid worker and help girls, families and communities just like my pen pal realise their dreams.
What was your journey from that moment to working with CARE today?
I was determined to do well at school, get into university and work in development. Once I was accepted into a course, I went on a gap year to a school in the UK. The school supported students to raise money for local primary schools and hospitals in Malawi, so fifteen students and I travelled there with an enormous container full of educational and medical supplies.
We distributed the supplies to government-run schools, clinics and hospitals.  I discovered that one hospital had a room full of expired condoms. When I undertook a community water survey, we found that the water was green and stagnant.  Returning to the UK, I suggested that the committee should raise funds to rehabilitate some of the water supplies instead of sending goods that were going out of date.
I've learnt a lot about effective aid since this first experience, and know that the best way to deliver aid is not by shipping containers to countries but to raise funds so you can help support local markets and let communities choose what kinds of materials, tools and services they require, so people in need don't lose their dignity.
After completing my undergraduate studies in Australia, I returned to Malawi in 2005 as a tourist, and discovered a very different place to the one I had experienced four years earlier.  Poor rainfall had affected the country's maize crop, the primary staple food. In October, a food crisis was declared across 28 districts.I also discovered that 64 per cent of households in central Malawi were affected by HIV/AIDS. I was fortunate to have the opportunity to work as an intern with Save the Children in Lilongwe, Malawi to help address some of these issues.
Next, I took up a volunteer position in Vanuatu under the Australian Youth Ambassador for Development Program. I was a Community Development Officer with the Lolihor Development Council. Preparing for my assignment was challenging, I was told I would have no electricity or running water for 12 months. There was no mobile phone service, so I was provided with a sat-phone and the only access to the twelve villages I would be working in was by foot.
However, it was also one of the most gratifying experiences I have ever had. The twelve women elected to the Council managed a diverse portfolio of community health, education, and eco-tourism projects.  The group also initiated the first micro-finance scheme in the area. The Council's success led to 3 other councils on the island handing overmanagement to women. In a very patriarchal society this was a big achievement and is what women's empowerment is all about.
After 12 months in Vanuatu, I returned to Sydney to complete a Master in Public Health. Finally, I was ready to embark on a career in the aid sector and was offered a position at CARE Australia.
What is your role at CARE?
I work in the International Programs area of CARE Australia, in a team focused on programs in Africa, the Middle East and Afghanistan. I am currently working on projects in Ethiopia, Kenya, South Sudan, Mozambique, Zimbabwe, West Bank Gaza, Afghanistan and Jordan. I also participate in the Water, Sanitation and Hygiene Reference Group and the Australian Council for International Development's South Sudan working group.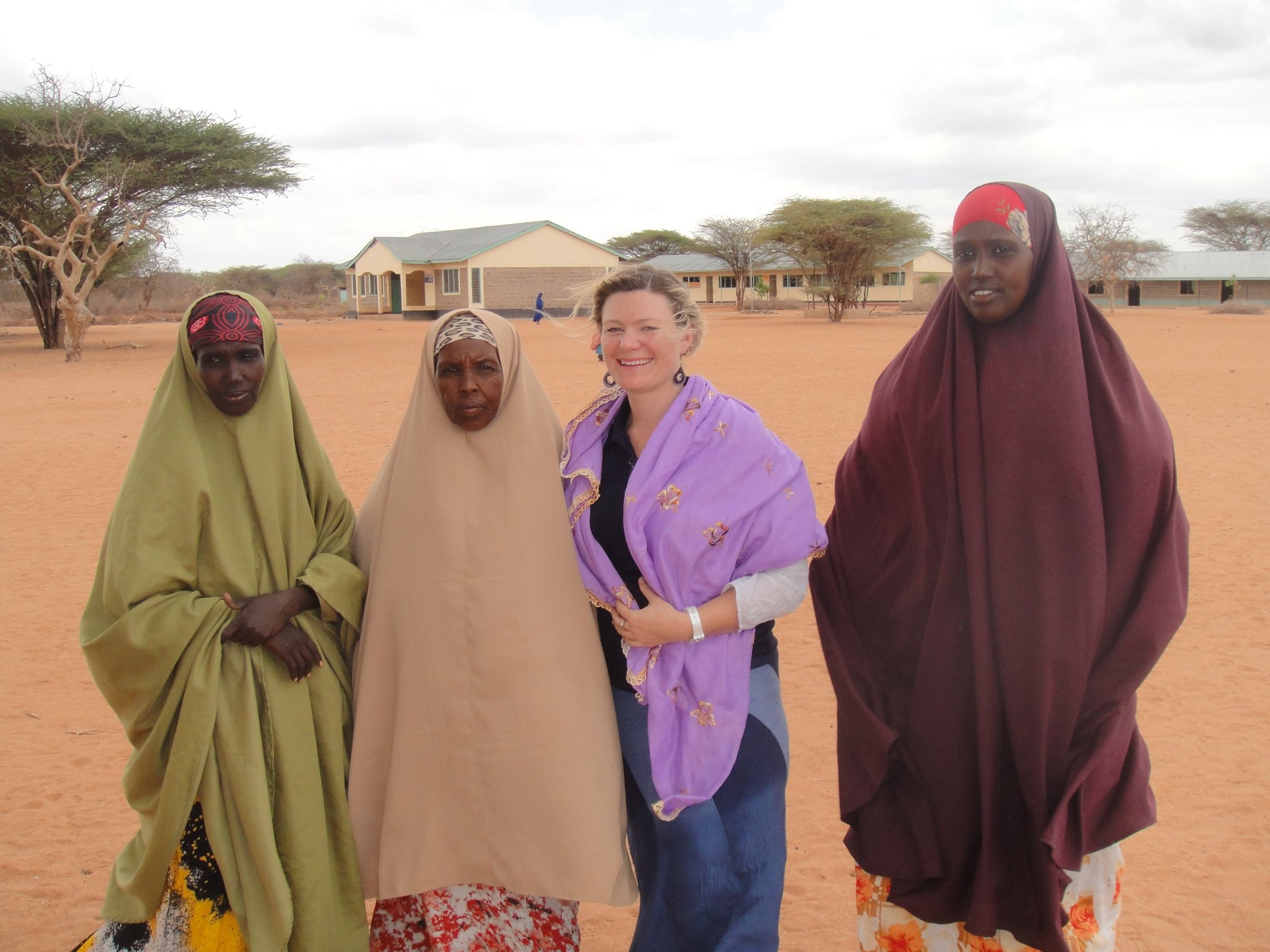 What has been your greatest achievement through your work?
While working as a Community Development Officer in Vanuatu, we were successful in receiving funding from the Australian High Commission in Port Vila to build an aid post. Previously the sick, elderly and pregnant women had walked for one hour each way to access an aid post, and two hours one way to access a hospital. There were no vehicles, mobile or landlines services in the northern part of the island and the boat was too expensive for most people to afford. There was only one nurse and midwife to support a population of around 2,000 people.
Having a new aid post and a community health worker trained to support the doctor and nurse meant that it could be serviced weekly and patients didn't have to walk so far to access health services.
What have you found most challenging through your work?
Returning to Africa over the past ten years, I have lost many friends and former colleagues to diseases such as AIDS.  Now, I feel very proud to work for CARE, an organisation that last year alone has helped over 10 million people protect themselves from HIV and reduce stigma associated with illness.
Who is the most inspiring person that you've met?
In Malawi, I worked with an extraordinary retired nurse on a National AIDS Commission Grant in partnership with Save the Children and CARE Malawi.  She worked tirelessly to educate communities about HIV and trained thousands of community health workers and volunteers to help spread the message.  Her efforts helped communities establish income generating activities to raise money to support households supporting orphans and vulnerable children who had lost family members to AIDS.  Some of the initiatives were as simple as starting a chicken farm and being able to sell the eggs to ensure money raised was used to shed the children to school.
What would you like to achieve through your work in the future?
There is a global crisis in water and sanitation – 2.6 billion people do not have access to sanitation, which is almost two-fifths of the world's population. I would like to help these families access safe water, hygiene and sanitation. Simple hygiene education alone can help stop children dying from preventable illnesses. This year, I have spent a lot of time learning about this area by working closely with colleagues in East and Southern Africa on projects in rural and urban areas.
What has your most difficult journey been?
In June this year, I visited communities in Garissa, Kenya, which is one the areas affected by the East Africa Drought. The people I spoke with explained the challenges they were facing selling their weakened cattle to local markets.
Even though it is a devastating situation, I saw some wonderful activities taking place: school children had started health and hygiene clubs to educate their class mates, families and communities about hygiene practices and hand washing; communities had started encouraging women to participate in Water User Association committees; and many families had started to build their own pit latrines with CARE's support. CARE is also implementing a water and sanitation project there, funded by AusAID and communities told me about the increased numbers of people already accessing rehabilitated or new boreholes.
How many stamps are in your passport?
Over the past ten years I've had two Australian passports and have travelled to twenty-four developing countries. My next visit is going to be to South Sudan – the world's newest nation!
What 5 things would you always take with you when you travel?
I've got lots of freckles and most of the countries I travel to are hot and sunny! So a hat, sunscreen and pashmina are essential, along with insect repellent. A photo of my family always brings a smile to people in communities I visit overseas who often ask me about my home.
This year's theme for World Humanitarian Day is "people helping people" – what does this mean to you?
The theme of "people helping people" reminds us that this is a day to celebrate the inspiring spirit of aid work in everyone. Every day humanitarian aid workers help millions of people around the world. They can be international, but most come from the country in which they work.  They reflect all cultures, ideologies and backgrounds and they are united by their commitment to humanitarianism.
Find out more about the Global Emergency Fund.