Many people can "talk-the-talk" but long-time CARE supporter Matt Napier is currently "walking-the-2,250km-walk" across Africa. Meet Matt and hear all about his inspiring motivation to help end extreme poverty.
It was after visiting a friend living in Nepal in 2007, that Matt first saw the effects of extreme poverty close up. The sight of children begging on the streets with no prospects for a brighter future was hard to stomach.
Back in Australia, Matt began questioning the contrast between the lives of those born in developed nations and those born in developing nations. Matt felt it was only the luck of the draw that he had been born into a life of relative privilege as opposed to a life begging on the streets.
That's why for the last few years Matt and his wife Wendy have dedicated themselves to raising awareness of global poverty. This has included walking from Perth to Sydney in 2013; taking five months to complete and walking in temperatures ranging from minus eight to 45 degrees.
Right now, Matt is underway on his most ambitious journey to date. He is currently walking 2,250 kilometres from Namibia on the west coast of Southern Africa to Mozambique on the east coast.  He started earlier this month and is off to a great start, raising awareness and raising money to help end extreme poverty.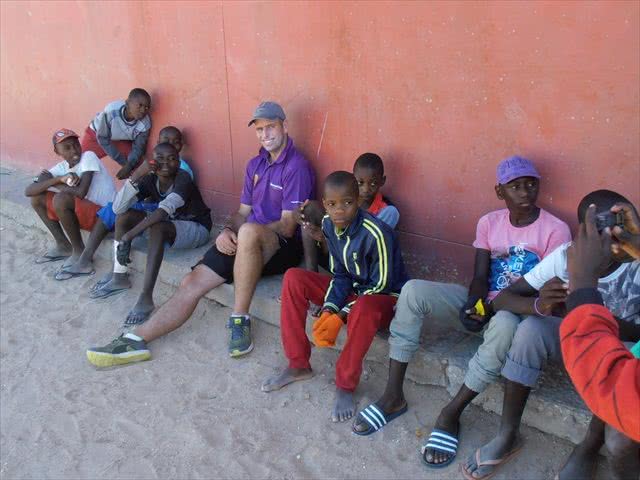 He is encouraging everyone to join him in helping to eradicate global poverty by pledging one per cent of their incomes to CARE Australia, Caritas, Fred Hollows Foundation or Oxfam, to help fight global poverty and injustice.
"People often ask me why I am so passionate about seeing an end to extreme poverty," says Matt. "The answer is quite complex but the bones of it is that I have been brought up believing that everyone in the world is equal. Regardless of where you are from … we should all be entitled to the basics in life. Clean drinking water, food, basic healthcare and education."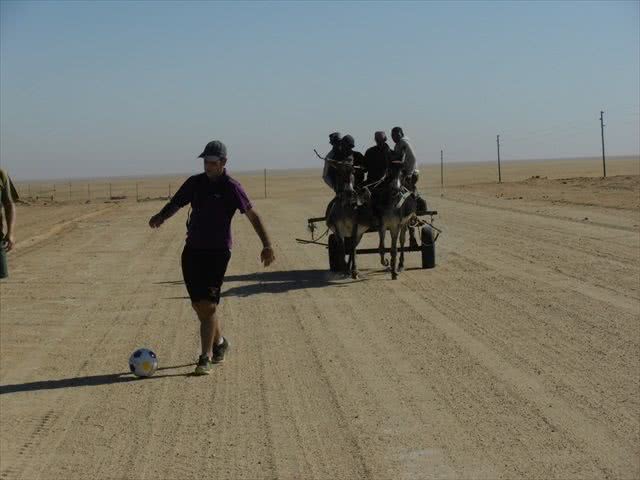 In addition to this ambitious journey, Matt also plans to live on just $1.50 per day for food to highlight the fact that more than 1.3 billion people globally live below the poverty line – he believes it is a sacrifice well worth making:
"While the number of children that die before their fifth birthday has halved since 1990 … many children are still dying from preventable diseases. I can't just sit around and not do something about it."
Want to know how you can help make a difference to help end poverty? Find out how you can get involved and fundraise for CARE Australia here. 
You can also support Matt's poverty-fighting efforts by visiting his website Walk To A Better World.