Even prior to the earthquake, many women and girls in Nepal faced enormous challenges: low levels of access to education, healthcare, economic, social and political opportunities. According to the National Demographic Health Survey almost a quarter of women aged 15-49 had experience physical violence and 12 per cent experience sexual violence. Traditional practices such as child marriage, bonded labour and exclusion during menstruation have also been prevalent.
CARE has worked in Nepal since 1978, the empowerment of women and girls being a major focus of its work. CARE will address the needs of women and girls whose levels of vulnerability is likely to increase with the ongoing Nepal earthquake crisis.
CARE asked CARE-colleagues and women and girls affected by the earthquake what the greatest needs are.
38-year-old Sukuma: "Having a home is everything"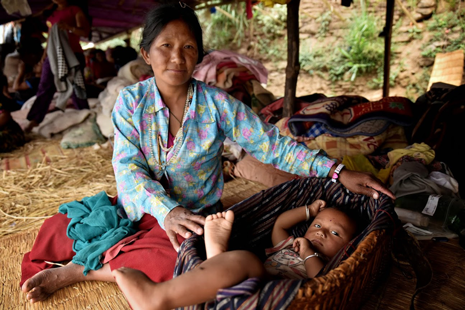 "I was inside my house eating lunch with my children when the earthquake hit. The house fell down and I had to dig myself and my two children out. It took over 30 minutes. I cut my leg while I was doing it and it still hurts now. No doctors have come up to our village yet. My baby is now sick and has been suffering from diarrhoea ever since. We now have to sleep in one big shelter with 100 other people. I find it very hard to sleep at night because of the aftershocks and I am always worried that someone might come and steal my things. I am really scared there will be another earthquake. Already the first earthquake destroyed too much. I am scared of everything now. But for me the most important thing is rebuilding our house; having a home is everything – it comes first."
22-year-old Sansara: "I am afraid that my children will fall sick"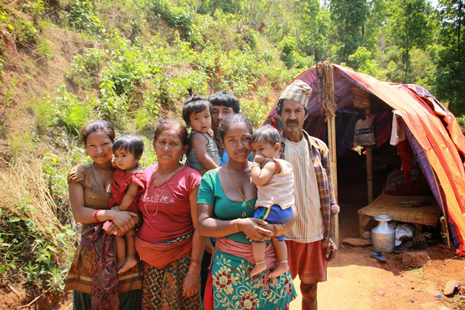 "My seven months old baby and I were hit by falling stones in our house. My leg still hurts. My husband was supposed to fly to Saudi Arabia for work the day after the earthquake. I am so happy that he is still here to support us. As a mother I am mostly worried about my children. They are afraid and are crying every night. We are now living with my parents in law and a total of eleven family members in a small tent. Our toilet is broken and I am afraid that we will get sick. We are physically and mentally very weak. I am glad that we received hygiene items such as soap from CARE. With the items we have received we can protect ourselves against diseases. We have already suffered too much; we cannot afford any more catastrophes."
Indu Pant, Coordinator for CARE's Gender Equality and Social Inclusion Program in Nepal: "Healing invisible wounds"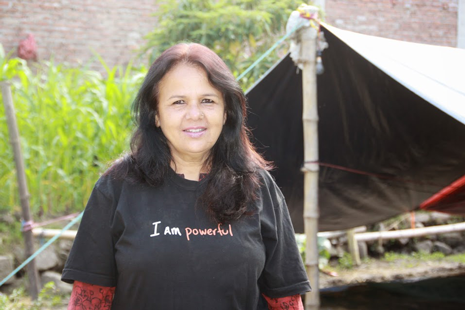 "Many children are traumatised after the earthquake here in Nepal. Mothers are telling us that their children do not want to be on their own; they are following them everywhere. Schools are supposed to re-open again in the end of May, but hundreds are totally destroyed. What we hear from teachers and parents is that many children do not feel ready to go back to school. CARE and other organisations are planning to provide psychosocial assistance for people affected by the earthquake. An important starting point for children, women and men is to talk about their experiences during the quake, share their sorrows and worries. Recovering from such a disaster takes time. Families have lost their houses; some have lost family members and their belongings. As much as they have to rebuild their houses, they also have to heal their invisible wounds."
Induka Karki, CARE- specialist on maternal health: "We have to prevent further tragedies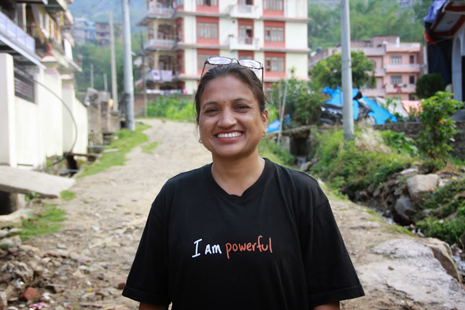 "Even prior to the earthquake Nepal had one of the highest rates of maternal mortality in the world, with 170 out of 100,000 women dying during their pregnancy or birth. In the coming four weeks, 14,000 women are expected to give birth in Nepal. An estimated 2,000 of them are at risk of experiencing complications that require emergency obstetric care. Many are living in remote areas and have to walk many hours to the next health clinic. The earthquake damaged or destroyed hundreds of health facilities. The hospitals are overcrowded with people – more than 20,000 people were injured during the earthquake. For health staff, the situation becomes increasingly difficult. They do not have the necessary equipment and many have themselves been affected by the earthquake. CARE and other organisations are working under high pressure to support pregnant and lactating women with safe birthing kits, hygiene kits and mobile clinics in remote areas. We have to make sure that giving birth will not turn into yet another personal tragedy after the earthquake hit Nepal."
26-year-old Yashoda supports CARE's Gender Team: "People have lost their homes, but they have not lost their hopes"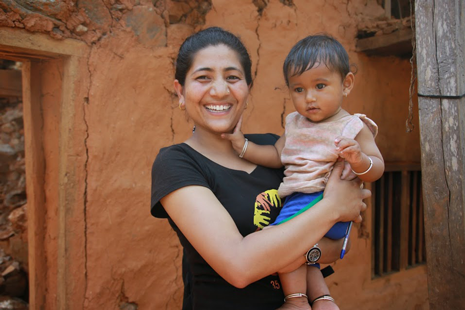 "I speak with people affected by the earthquake almost every day. They are strong, they are resilient. They might have lost their homes, but they have not lost their hopes. But for women and girls the situation is very difficult. We are worried that child marriage and human trafficking will increase as a form of protection and as a means to ease family's economic burden. CARE works with community health volunteers, community mobilisers and protection to raise awareness about gender based violence and offer support."
CARE has launched an appeal to assist 100,000 people in some of the hardest-hit regions of Nepal. You can help the communities of Nepal rebuild by donating today.