When war breaks out, girls' lives are uprooted in unimaginable ways. War denies girls an education, forces them to flee their homes, and puts them at higher risk of abuse and exploitation.
But despite the immense setbacks and dangers they face, many of the girls we meet in our work are precocious go-getters, determined to do what they can to improve life for themselves and the people around them.  
For International Day of the Girl, we're taking a look at the girls who just won't sit still.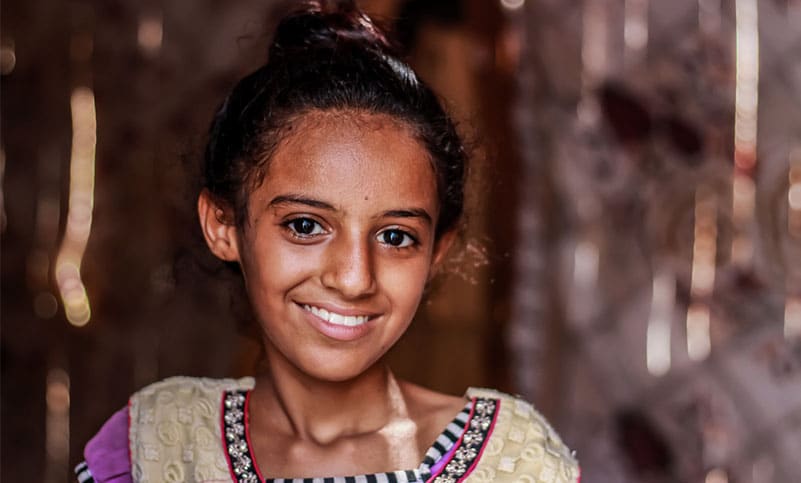 CARE's little helper in Yemen
Ten-year-old Amaal's family had to flee their home because of Yemen's war, eventually settling in an old wooden house in a new city almost 500km away.
With their lives uprooted, Amaal's parents can't afford to send her to school. This breaks her heart, and some days she sits by her front door, waiting to catch a glimpse of the other girls walking by in the uniform she dreams of wearing.
But strong-willed Amaal can't sit still for long. One day she watched with curiosity as CARE came to her neighbourhood and gave people essentials like soap and laundry powder.
Many of Amaal's neighbours had also left their homes with little more than the clothes on their back. She knew which houses they lived in, so she offered to guide the CARE team around.
Along the way she learnt the team weren't just handing out supplies, they were also giving people advice on how to avoid diseases like cholera, which has killed thousands of people – many of them children – since Yemen's war began.
Amaal listened intently, then took it upon herself to teach other children in the neighbourhood simple yet lifesaving tips, like when and how to wash their hands.
Her newfound purpose has given her confidence and hope for the future.
"I can't wait now to go back home to my old school to finish my studies, because I want to be a doctor in the future and cure diseases," she says.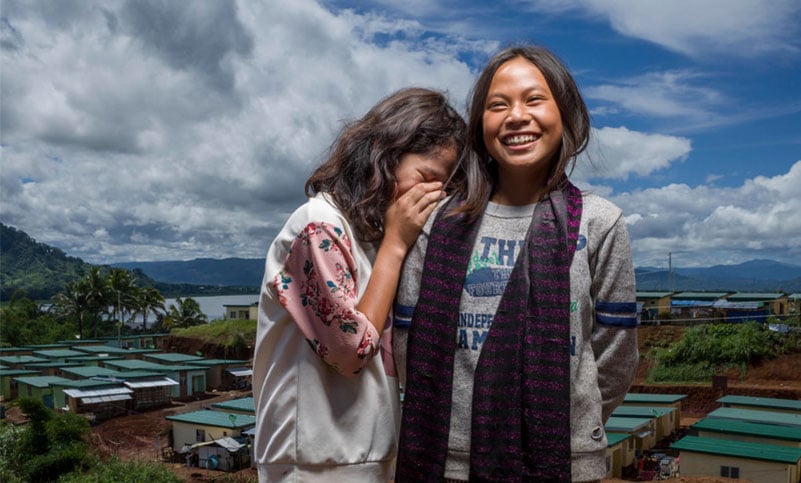 "Big sisters" bring joy in the Philippines
Best friends Farhana and Janainah didn't meet in very happy circumstances. In 2017, their home city of Marawi, in the Philippines, was the site of a bloody battle between militants and the government. Residents fled, and for many, life is yet to return to normal.
The 12-year-olds ended up living across the alley from each other in a camp for displaced people. They met at a social event and Farhana got straight to the point – Janainah recalls her coming up and saying "hey, can I be your friend?"
The girls' families struggle to make ends meet, and live in a state of constant uncertainty about where they will go next.
"I know that there is no forever and there will be a time that we will go separate ways," Janainah says of their friendship.
But they're determined to make the most of their time and bring joy to the younger children around them, who view them as big sisters. 
"We swim in the lake almost every day, we do picnics and play games," Farhana says. "That is why the little ones in our circle are very happy when they're with us."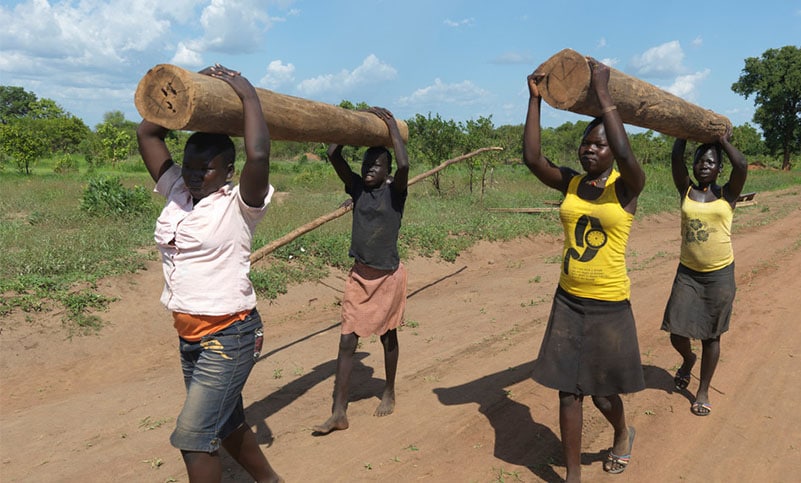 A bathroom of their own in Uganda
Lillian, Scobia and Viola used to lead pretty normal lives for teenagers. The three friends come from the same village in South Sudan, where they lived with their families and went to school each day.
But as the civil war which has gripped the country since 2013 inched closer to their village, life changed. Family members were killed or had to move away. The girls' school closed down, slamming the door on their plans and aspirations. 
Fearing for their safety, the girls set off on foot to neighbouring Uganda. They walked for seven days, rationing what little food they had.
Now 17 years old, Lillian, Scobia and Viola are living together in a sprawling refugee camp. They are not alone – more than 700,000 of the 1.35 million refugees in Uganda are under 18, according to the UNHCR.
On the day CARE met them, they were carrying heavy wooden poles back to their temporary home. They had been sharing a latrine with neighbours and had no place to shower. Like teenage girls everywhere, they just wanted their own bathroom, so they had decided to build one.
During quieter moments, the girls think about their old lives and dream of getting them back on track. 
"School will help me overcome the challenges I am facing," Lillian says. "If I have an education, I can get a good job and those challenges will disappear."
You can help girls like these by donating to CARE's work in Yemen or Uganda, or becoming a monthly donor.