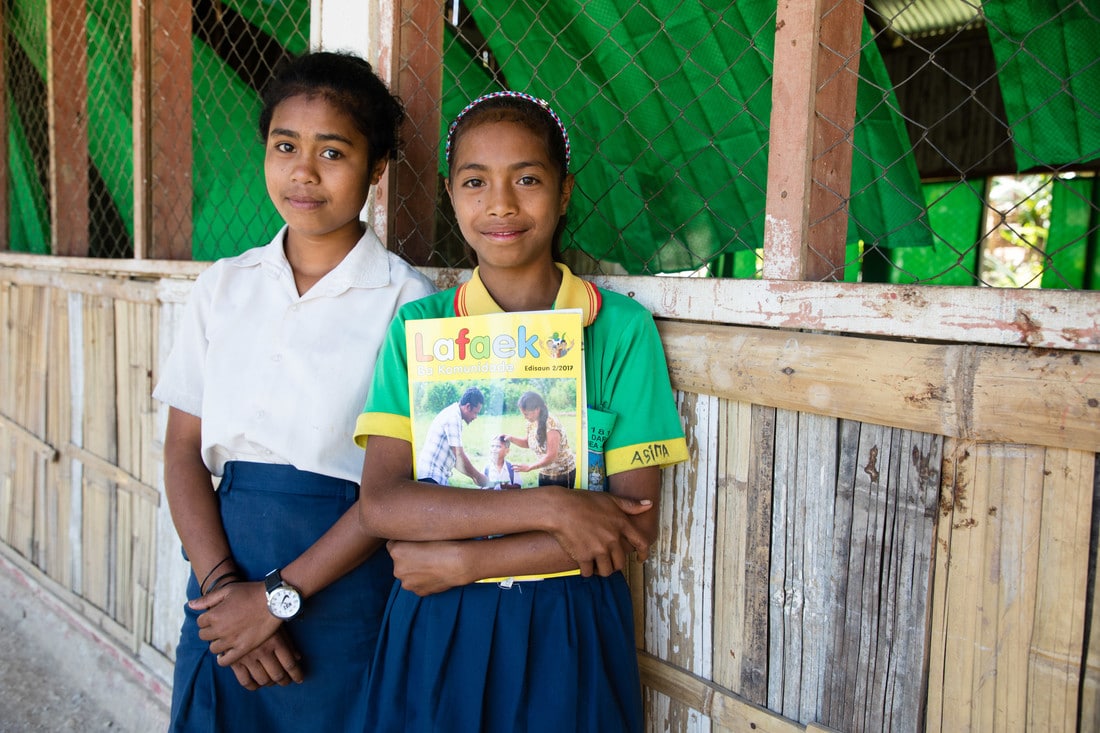 In Timor-Leste, around two-thirds of the population live on less than $1.90 a day. People's best chance of breaking the cycle of poverty is through education – but many children miss out.
In 1999, CARE introduced a booklet that aimed to improve literacy, numeracy, critical thinking and healthy living. We called it the Lafaek education magazine. And it's still in circulation today!
The Lafaek educational magazines are produced with rich content written in the local language, Tetun, by Timorese writers. Lafaek, meaning 'crocodile' in Tetun, covers topics like geography, language, health, culture and science, and issues like peace, international affairs and women's rights.
CARE publishes and distributes four bi-monthly school magazines covering grades 1 to 9, and an additional magazine for teachers. The enjoyable and engaging educational magazines have transformed the way young people and adults learn, and instilled a habit of reading throughout families and the community.
"I like the stories in Lafaek. We only have Lafaek to read at home. The whole family reads it," says Rosantina, a young school girl in Timor-Leste.
And it isn't just the schoolkids benefitting from Lafaek:
"Lafaek is very helpful," says, Anaceleto, a teacher from the same village as Rosantina. "I went to training, and CARE gave instructions. Lafaek is useful when I'm doing lesson plans."
In large classes like Anaceleto's, which has 39 students, Lafaek has helped safeguard against children falling through the cracks.
The magazine has been lauded as an example of a best practice project in terms of relevance, quality, local partnerships and community involvement.
Strong female characters in the magazine mean children are learning about different roles of women in society outside traditional roles. And characters with disabilities are included to help stop discrimination.
Thanks to supporters like you, more and more Timorese families are reading together – parents and caregivers can now give better support to their children's learning and well-being at home and in school.
You're helping provide a lifetime of learning! Thank you!
You can make a donation to our Education Appeal or Read more about the impact of Lafaek here.