In early July, CARE CEO Dr Julia Newton-Howes visited some of our programs in Vanuatu including areas recently affected by Cyclone Pam. Here she recounts the heartbreak and hope she witnessed firsthand.
by Dr Julia Newton-Howes
From 13-18 July I accompanied Gail Kelly – former Westpac CEO and current Women's Empowerment Ambassador for CARE Australia – to visit some of our programs in Vanuatu. Also accompanying us was journalist for The Australian, Kate Legge.
While many know Vanuatu as a holiday destination, it is also one of the least developed countries in the world and vulnerable to natural disasters and climate change.
CARE has been working in the region since 2008 with a focus on helping local communities to become more resilient to disasters and changing weather patterns as well as empowering women and girls.
CARE Vanuatu have 33 staff as well as volunteers, and currently run programs mainly focusing on Tafea Province in the south of Vanuatu, which encompasses the islands of Tanna, Erromango, Aniwa and Futuna. Gail, Kate and I were able to visit programs responding specifically to Cyclone Pam as well as CARE's other development programs.
We visited many programs that are having a positive impact on local communities, however a personal highlight was a visit to the Lume Rural Training Centre; a small and basic, but very important centre on Tanna Island.
We met girls there who had been through our life skills training. Their testimonies were extremely moving and they spoke about the difficulties they faced, as well as how our work – made possible in part by generous Australian donors – has helped to change their lives for the better.
One young woman in particular had a story that was really powerful. She spoke about how after falling pregnant she believed her life was over and dropped out of school. After attending the CARE-supported life skills training however she developed a new outlook.
She re-enrolled in school and is now determined to finish her education and provide her children with a better life. There were many stories like these and it was incredibly moving to hear firsthand how much these girls valued the training.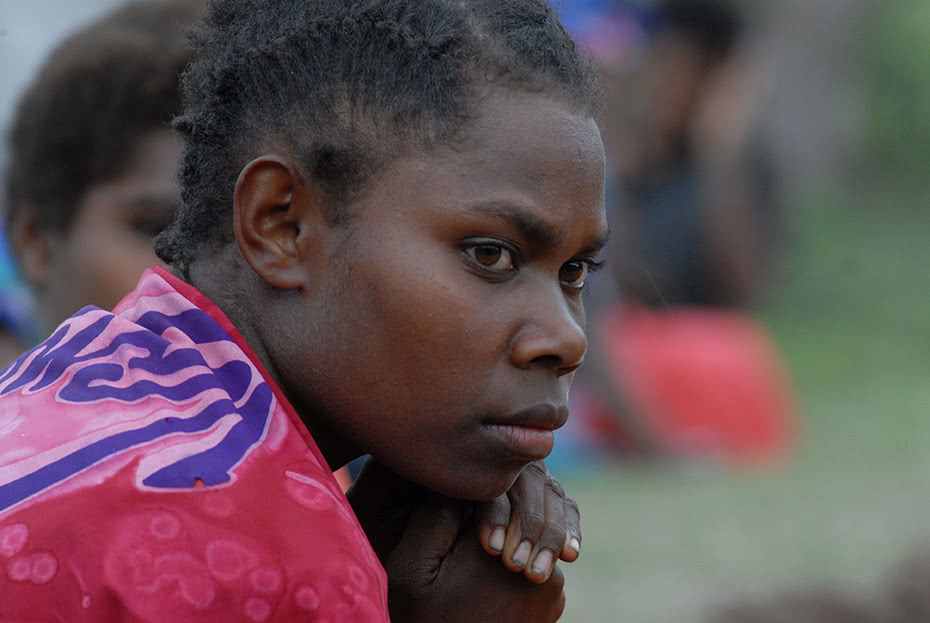 While we heard many uplifting stories of change, we also heard many harrowing stories of the devastation and fear caused by Cyclone Pam.
In this very same training centre in Tanna, over 360 people fearing for their lives crowded into the small brick building during the disaster. The centre was so tightly packed that no one could even sit down for the 18 hours the cyclone raged outside.
CARE was one of the first agencies to respond to the disaster that affected over 188,000 people. We have now reached over 17,000 people with emergency relief supplies including shelter kits, hygiene kits and food and water.
We also spent time on Aniwa Island. This remote island has a population of only 700 people and emergency preparedness is a key focus of our programs there.
During a welcoming ceremony the community ran a mock emergency drill, demonstrating the way in which the Community Disaster Committee had organised people to prepare for Cyclone Pam. They told us how they survived the cyclone and then organised themselves to report and repair the damage.
Throughout the visit I was truly impressed by CARE's team in Vanuatu. I was so proud of the excellent relationships the staff had built with local communities, government, donors and other aid agencies and the life-changing impact they have had on local communities.
It was wonderful to meet many of our local staff – some of whom have been with us for years and others who joined after Cyclone Pam – who were all extremely impressive, knowledgeable and committed to helping build brighter futures for the people of Vanuatu.
Help communities in Vanuatu to recover and rebuild after disaster, donate to CARE's Cyclone Pam Appeal today.