By Jamshed Naseer, Security Officer for CARE in Pakistan, who witnessed the devastation in Khyber Pakhtunkhwa province.
27 July. It started off like any other summer day. The sun was shining bright and our enthusiastic team of five set off to visit Swat, a hot spot for tourists once upon a time, not long ago. My team and I were following our trip schedule, meeting the local authorities, going to the project site and discussing the areas we needed to focus on. We all went to bed satisfied the first night, our heads filled with plans for the next day. I remember falling asleep with the sound of the pitter patter of rain drops echoing in my ears like a lullaby.
28 July. A date engraved in my memory for the years to come. It was 8.15 am when we were sitting in the lobby of the hotel, enjoying hot breakfast and admiring the rain, and how it made the valley look fresh and clean.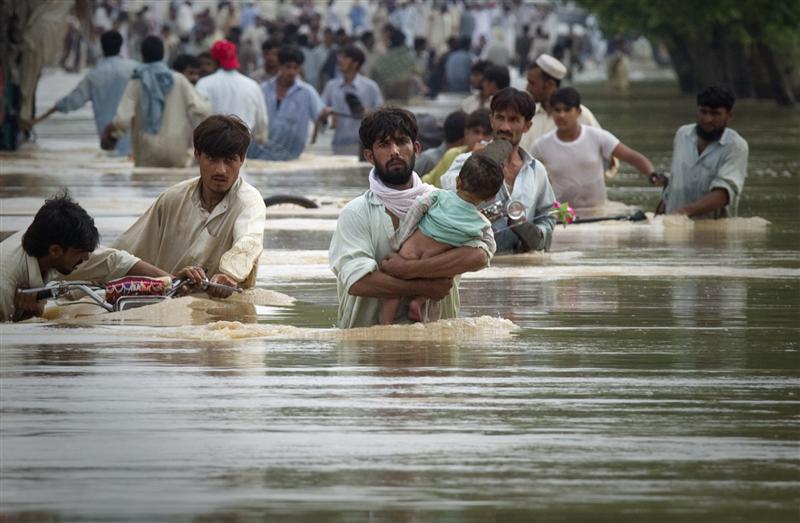 We started our journey as planned and visited one Basic Health Unit. While I sat comfortably in the front seat of the car, I could see people running around covering their heads with newspapers, shopping bags or just their own hands. There were women carrying their children, men holding household items in their hands, and I wondered, 'Why are they out in the rain?' The question came and left my mind fleetingly. 'Concentrate', my mind said. I picked up my mobile to call the local authorities, my mind all maps and timings and locations.
The rain was pouring and our cars were crawling along the road when we heard that the Gwaliari Bridge had collapsed. It was then that the people on the road came back to my mind. We went as near as we could to the bridge to assess the damage.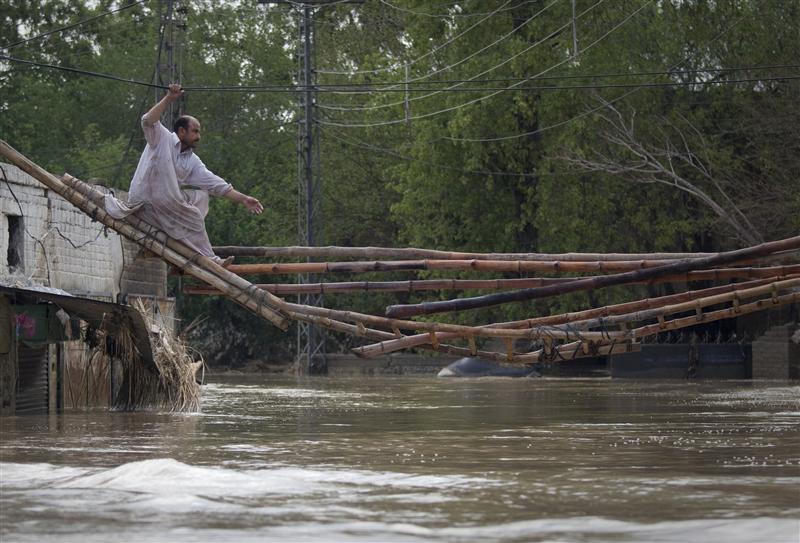 I stood there watching what the rain that we were all praying for had done. There was the sound of water gushing, wood cracking, and amongst the havoc, people leaving everything that they had worked so hard for, running, saving their very lives. I saw how the fathers were trying to keep their young ones safe, hauling them on the shoulders; how mothers, not caring for their own security, were protecting their children. I saw the landslide wipe away homes, the rain bury them in mud, the water not caring who and what it took with its force, pushing on.
The road was cracking and giving way to the force of the water. I moved my team to Miadam. Everyone was busy getting information from their sources, planning what to do next. And with every second that passed, I felt worse.  Here we were, safe and warm, with a roof over our heads, food in our stomachs and a soft bed to sleep in. The sound of the rain that was a lullaby to my ears yesterday seemed to turn into a cry for help. I felt responsible for the rain that we had all been praying for.
I tossed and turned in my bed at night and I asked myself over and over again, 'Is this what we prayed for?'
Donate to CARE's Global Emergency Fund.