This year is Ingrid's third year of participating in the Walk In Her Shoes challenge and she was one of CARE's most successful fundraisers last year – plus she already works for CARE Australia as our Designer and Multimedia Officer!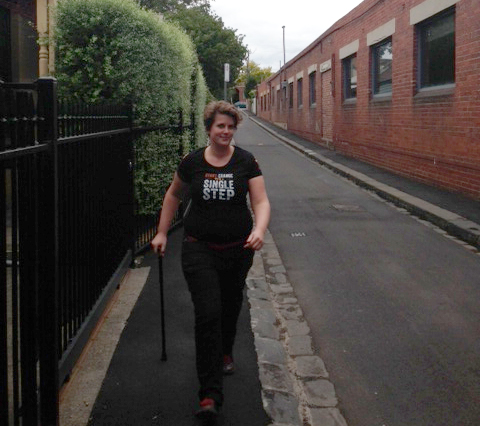 Walk In Her Shoes has a special significance for Ingrid who has Multiple Sclerosis, so while walking 10,000 steps a day is challenging enough for most people, it is especially tough for Ingrid.
'Walking can be very difficult for me, especially long distances,' says Ingrid who, at 32, walks with a cane. 'After I've walked for a little while my legs and feet go numb. My brain doesn't properly receive the messages from my feet about where they are in space or what the tactile sensations are like – so my balance and gait become very sloppy and wobbly.'
Ingrid doesn't let this stop her from walking to raise funds for CARE projects, and she is passionate about the challenge and raising awareness of the vital role of women and girls in overcoming poverty.
'I have always been very aware of how lucky and privileged I am to have been born where I was – to have running water, plenty to eat, a stable government, and to have received an excellent education which provided me with limitless opportunities.'
'Now, after being diagnosed with MS, I have another reason to be grateful. I have access to a wide range of medical support. If I were living in poverty in a country like Ethiopia, Tanzania or Cambodia, my disability would be a much greater struggle.'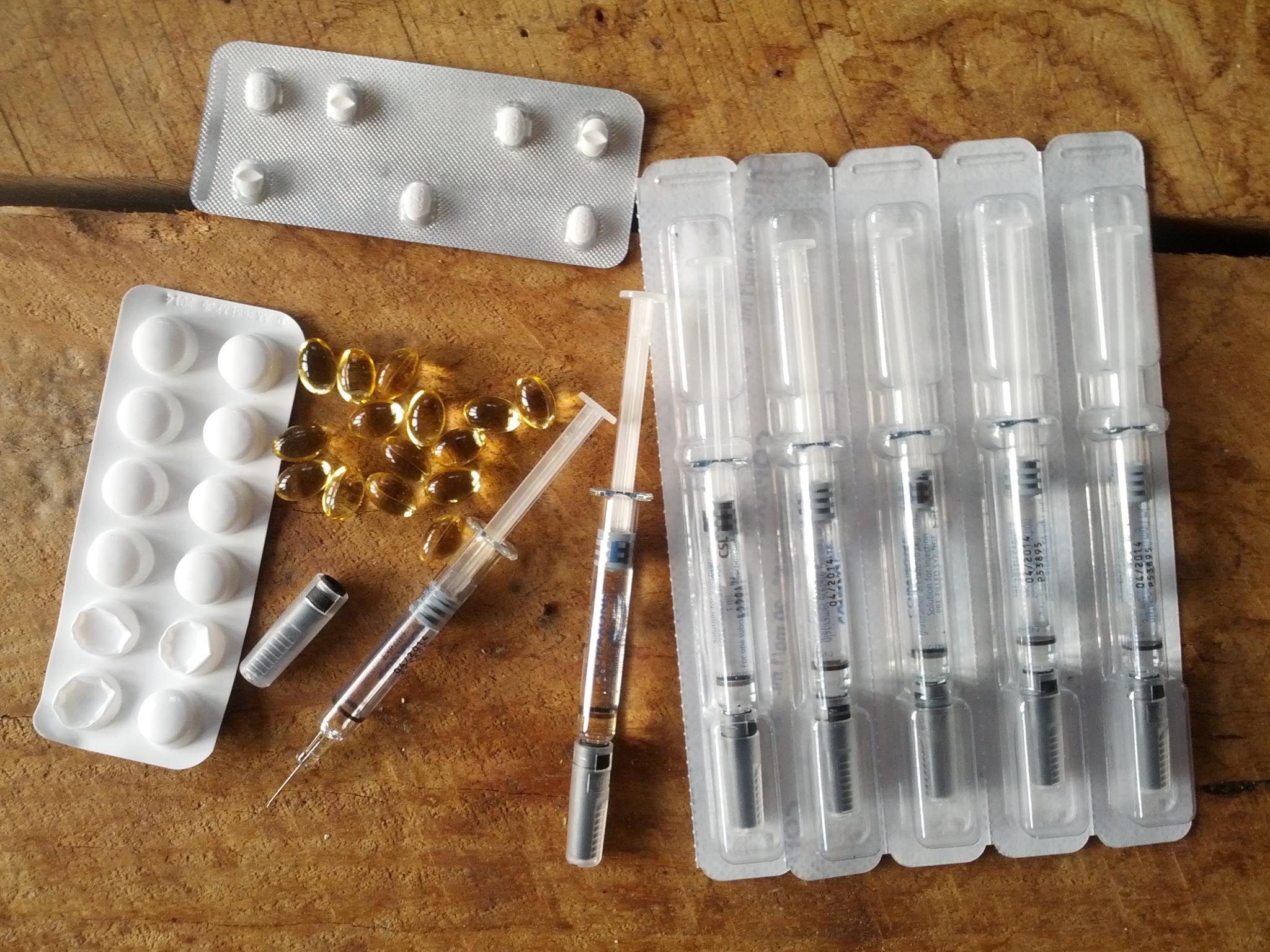 This is a week's worth of my drugs. Some may see it as a pain to have injections every day. I see it as an absolute privilege. If I was living in poverty in a developing country I would be unlikely to have access to, or be able to afford, any of these.
Ingrid is aiming to raise $2,500 this year. Her top tip for reaching her fundraising goal is, "Don't be afraid to ask people to sponsor you. While it may feel a bit uncomfortable or awkward to ask for money – those feelings only last a few moments – and the impact of those dollars can change lives forever. It's well worth it".
We are all very proud to be working and walking with Ingrid and trying to emulate her amazing performance.