Aid workers make amazing sacrifices to help vulnerable people. World Humanitarian Day was 19 August, so we're celebrating the people who make CARE's lifesaving work possible – people like Marie Toto in Vanuatu.
Marie's job with CARE is to travel all over the islands of Vanuatu, training people to be prepared for disaster. But after Cyclone Pam hit the Pacific nation in March 2015, 24-year-old Marie didn't know if her family were dead or alive.
Marie was working in Port Vila, 160km from the island her family lives on – and phone lines were down.
"There was no connection with family back on the island so I was not sure – either they're alive or they've all died, no information at all," Marie said. One of the last things she told her brother before the cyclone struck was to be ready. "We don't know how strong the cyclone is going to be but you need to prepare," she told him. She hadn't heard from him since.
In the midst of uncertainty, Marie did what she does best: she packed a bag and went out to help people.
Marie and a colleague took the first charter flight to one of the worst hit islands, Erromango, where she worked alongside the Australian Defence Force to distribute food and other lifesaving essentials.
This was not a straightforward task. Many roads were impassable so Marie and the other first responders could only reach the most remote villages by helicopter. For weeks she worked with devastated communities to help them rebuild – all the while waiting for communication lines to be operational again.
Finally, Marie was able to make that important call back home.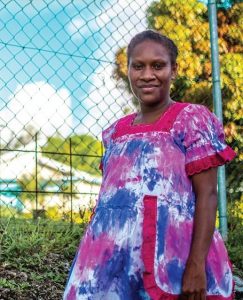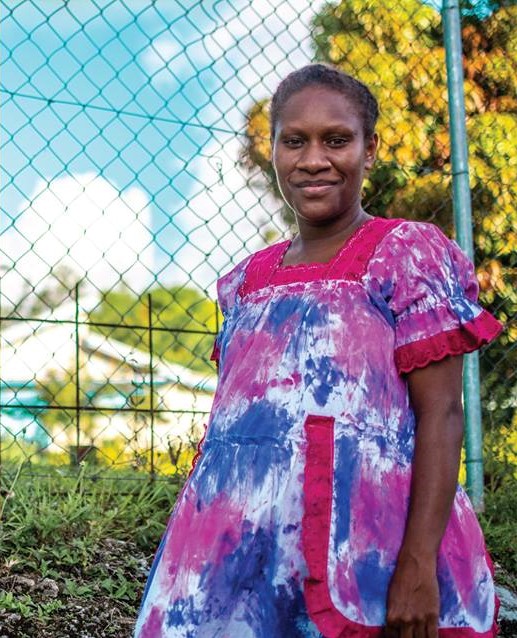 The good news was that everyone was fine. The even better news was that Marie's disaster preparedness training had helped her family and neighbours survive. And her brother had listened to her final words of advice. Her family stockpiled food and firewood because she told them to prepare. It was lucky they did, because they soon had 30 mouths to feed.
"All our neighbours moved inside our house; their houses were all destroyed and they didn't have any food. They lived there for two months while they rebuilt.
"With that information I saved my family and our neighbours' lives."
Marie's job may require her to fly all over the country – more recently she was away for two months after the 2018 Ambae island volcano eruption – but her village roots are still at the core of her humanitarian work.
"You feel for the people; people out there in remote communities. They don't have much access to information or resources so when you have the opportunity, it's time for you to give more to them. We give our best."
It's only thanks to supporters like you that aid workers like Marie can continue to save lives. Thank you!