Eleven-year-old Rafa and her family fled Homs, Syria, when bullets were coming through the walls of their home. Now they get cash assistance from CARE to help pay for rent and food in the Jordanian capital of Amman. 
'We were very afraid when we left our home,' Rafa begins. 'We had to leave in a hurry and we couldn't take anything with us. No clothes, no toys, not the doll that I had always had with me. A lot of bullets were hitting our house and some entered into the rooms. I was very afraid that one would hit me.'
'Some day'
In spite of these memories, Rafa wants to go back home as soon as she can. 'It's OK here in Amman. We can go to school, and this is something that makes us happy. The teachers are good to us, even though we have difficulty with some of the subjects, like Jordanian geography.  But I like my country better. When we were leaving Syria, I kept asking my mother when we could go back. "Some day", she said.'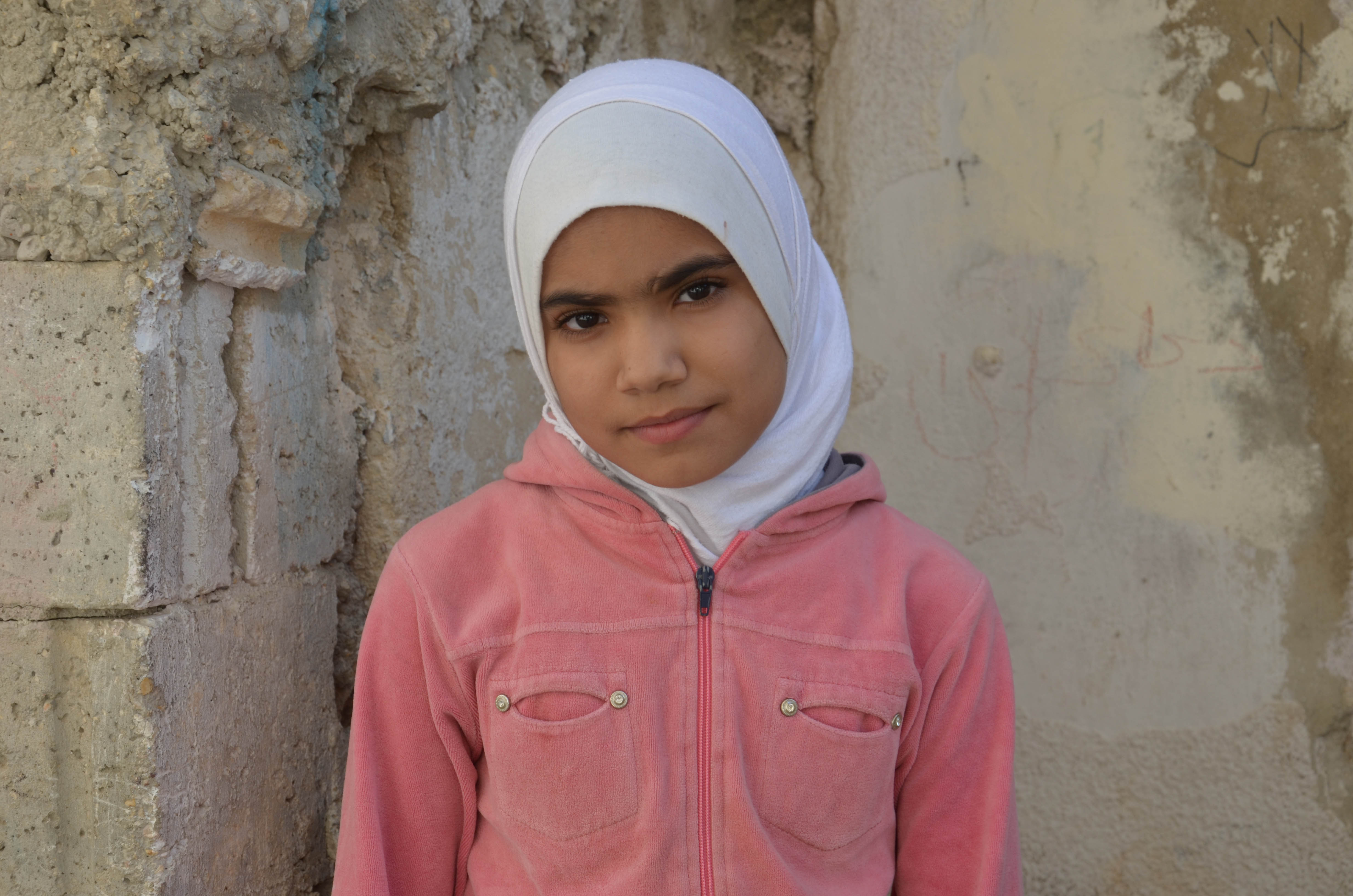 Rafa's mother Rana, 27, still gets the question. 'My youngest son asks me all the time, "When are we going back? I want my [toy] motorcycle." But the children are happy that we escaped the bombing. We used to huddle together in corners and they cried. And they are very happy that they're able to go to school. That's something they talked about a lot in Syria: they didn't like missing out on school.'
In the end the family had no choice but to leave their home in a hurry. 'They said that if we didn't leave, they would shoot us,' she explains. 'Soon after we had left, our house was bombed. We stayed in Damascus for two months, and then we went south and tried to cross the border to Jordan. Even though we had passports, the Syrian police wouldn't let us pass, so we went to Daraa.'
From there they were escorted across the border at night. 'We had to pay them with our clothes. It was very hilly and we walked for hours. The children were terrified. They were told not to make a sound and not to stop walking. They will never forget what they went through, but at least now they feel safe.'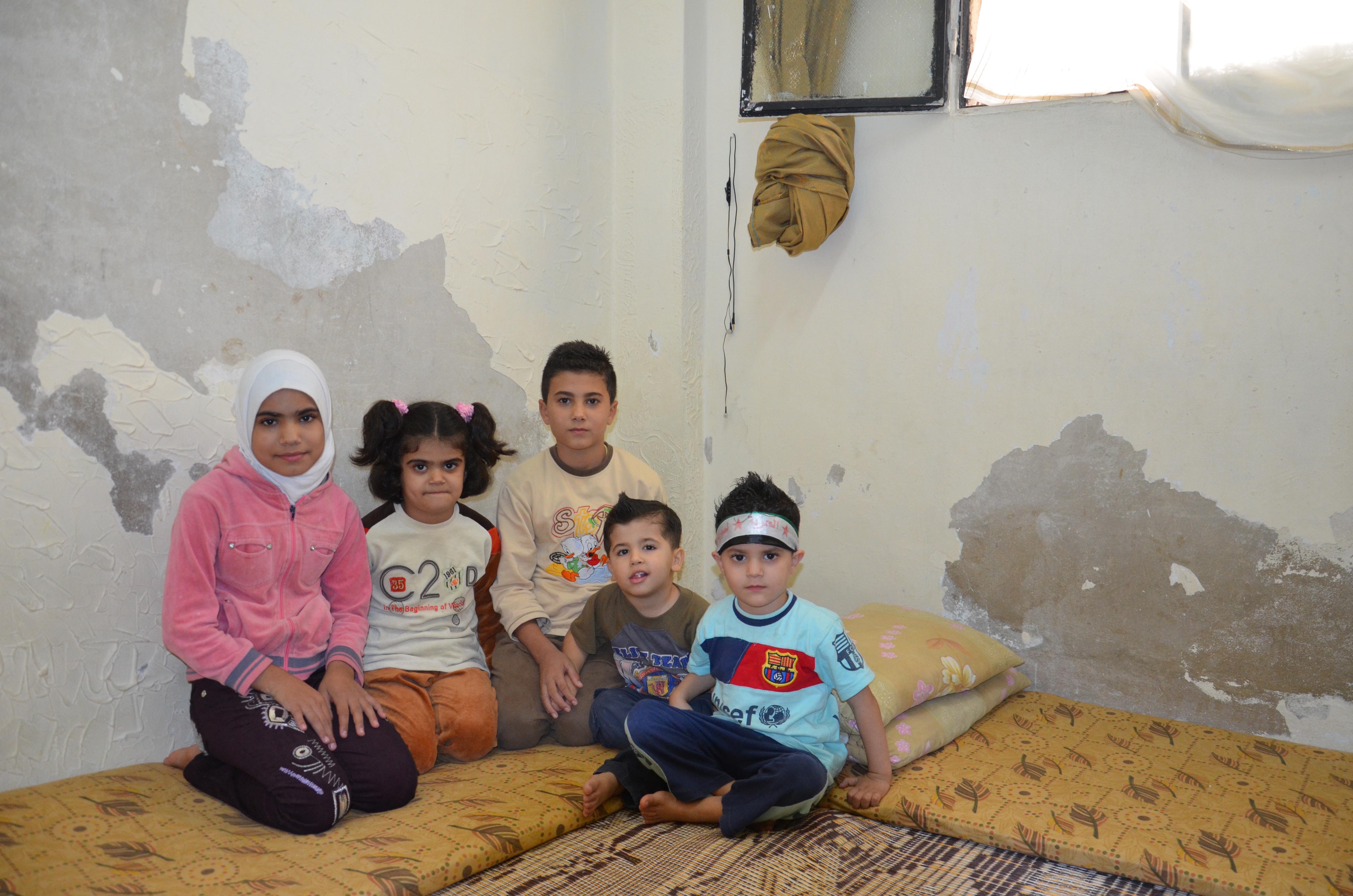 Sold her gold ring
Having crossed the border, the family stayed two weeks at the Zaa'tri refugee camp, before they managed to leave for Amman. Getting by in the city would be a challenge.
'I had a gold ring, which I sold, so we could pay for rent the first month. I got 150 dinars (US $210) from CARE, which took a heavy load off our shoulders. Even with this help, we have gotten into debt. Without it, we would probably have had to ask other local organizations for food and sell what we could. My husband works at a factory that makes food packages for the Zaa'tri refugee camp, but the salary isn't enough for us all to live on.'
Rana's biggest worry is how they are going to keep out the cold during winter, when temperatures can reach freezing point. 'It's a very bad house. The roof leaks, so when it rains – or if there is snow, water will come into the rooms. In the hallway there is a big hole in the roof. I'm not sure how that is going to work out. We have no blankets, only thin mattresses, no winter clothes and no heater. I hope to get a heater from somewhere – because if not …'
She doesn't want to consider that possibility.
Donate to CARE's Syrian Refugee Crisis Appeal and Find out more about the Syrian refugee crisis