Since violence erupted in South Sudan in 2014, more than a million people have fled to safety in Uganda. South Sudanese refugees have been warmly welcomed by the African nation. When refugees arrive, they are given vaccinations, a warm meal, even a plot of land and the resources to begin constructing their new home. And the support doesn't stop there: CARE is training women leaders in the community to form savings groups, start businesses, and be healthcare workers.
CARE's Team Leader in Uganda, Carly Sheehan, shines a light on how your support really helps refugees start again:
The refugee settlements are like nothing I've ever seen before.
Ugandans are so welcoming that some are actually relocating to the camps to provide services – and CARE is working with them to help refugees settle in safely.
Grace left her urban home in Kampala seven years ago to help refugees as a midwife. With CARE's training, she and her team have successfully delivered so many babies that they've lost count – but it's in the thousands.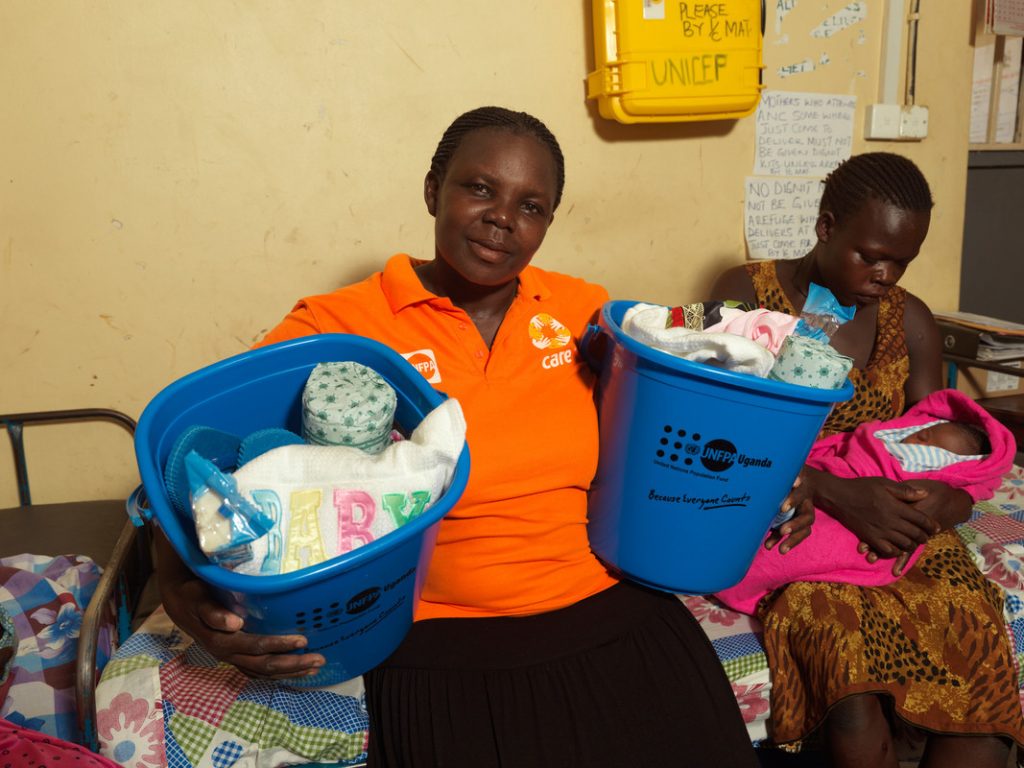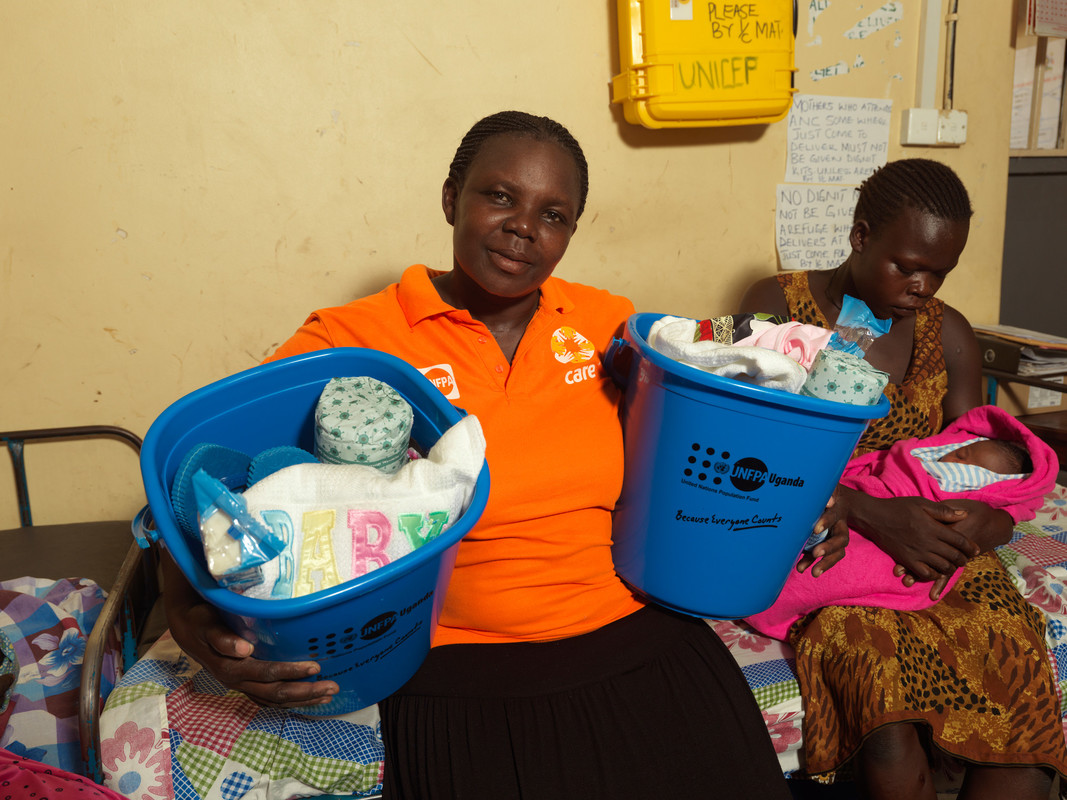 "There are so many mothers that come to the clinic every day," Grace explained. "My dream has come true as I always wanted to help mothers and babies."
CARE is also training women in business and savings skills to help them gain financial independence.
Joyce is the chairwoman of a women's group which has set up an embroidery business selling bedsheets and clothes.
Back home in South Sudan, she was a government agricultural officer. In fact all the women in her group have an astounding range of skills: one was studying electrical engineering, one was a soap maker, a teacher, a midwife….
Joyce took the initiative to form this group in July 2016. Since then, they have met every Tuesday and Saturday without fail.
"For the first few months we sat together to counsel each other on issues we were facing in our homes and the trauma we had gone through to get here," explains Joyce. "But now we are looking to the future."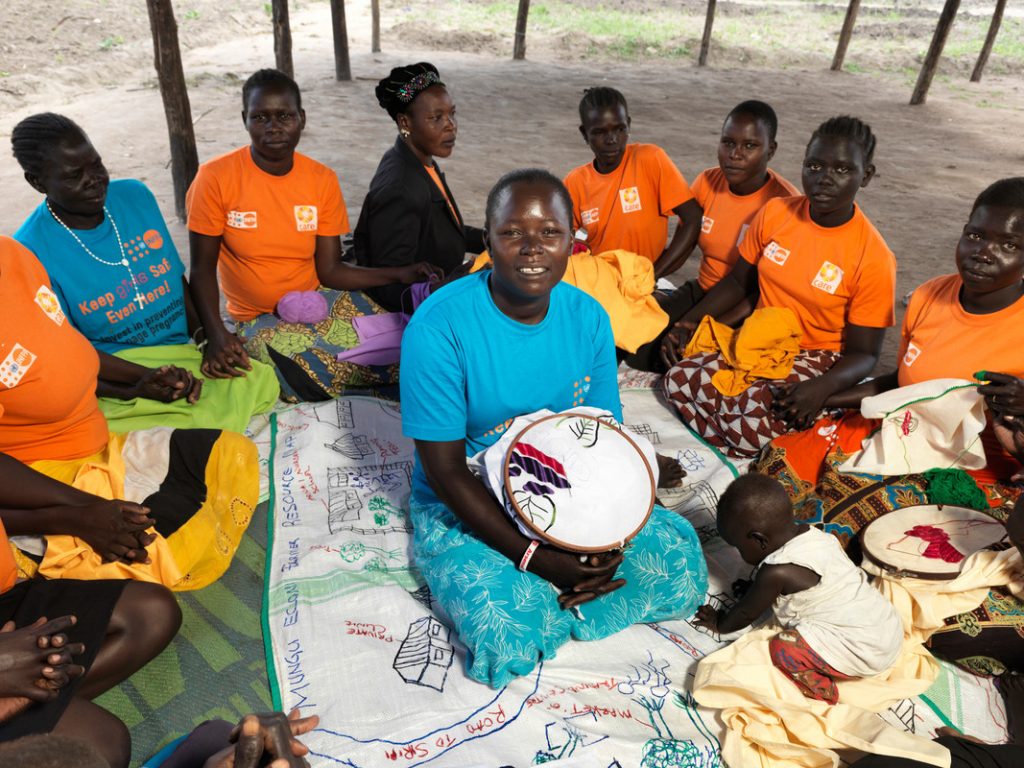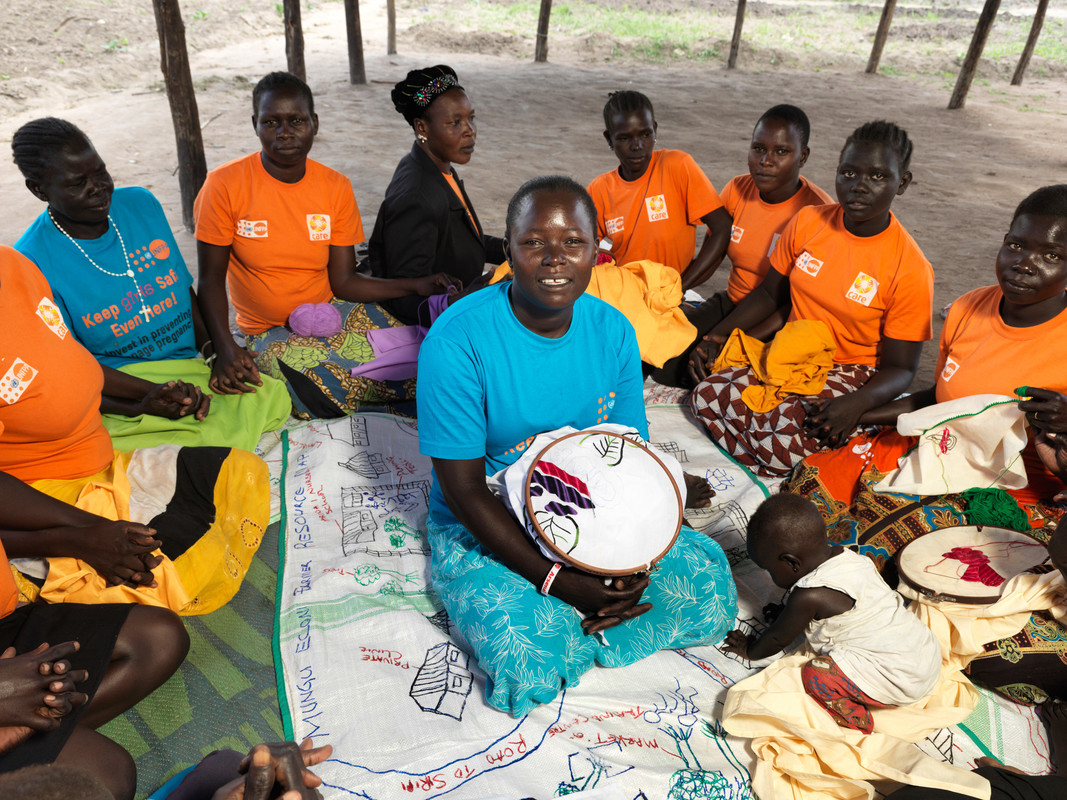 "Over the past year, we have worked together and now we stand upright." With CARE's business training, Joyce's group have started making and saving profits, which they are planning to use to start more and more businesses.
The United Nations calls Uganda one of the best places in the world to be a refugee – and that's thanks in part to the incredible generosity of CARE's supporters who enable the work we do with women like Grace and Joyce; who prove that a brighter future for refugees is indeed possible.
Read more about our work supporting South Sudanese refugees in Uganda.