By celebrating International Women's Day, we join in solidarity with women around the world who are overcoming discrimination, prejudice and inequality to lead the way in creating a more equal world. Here are 5 amazing women to inspire you.
1. Helen Pankhurst – a leading women's rights activist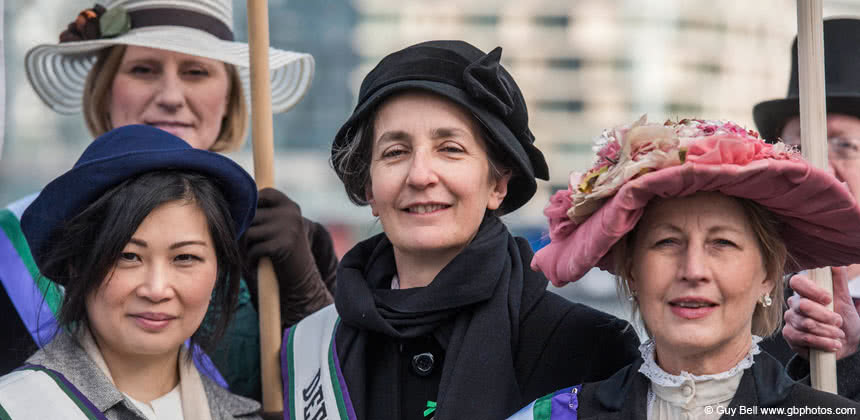 "Feminism is a global issue, and our solidarity does not end at the shores of our own country," says Helen Pankhurst
(pictured above), great-granddaughter of suffragette leader Emmeline Pankhurst, and a senior advisor on gender equality for CARE.
"Compared to the situation in my great-grandmother's day," she says we are now living in "a world that is more interconnected and interdependent than ever; one where individual voices and actions in one part of the world can and need to be amplified, to make the world a more beautiful place for all."
2. Amina Salaou – a businesswoman in Niger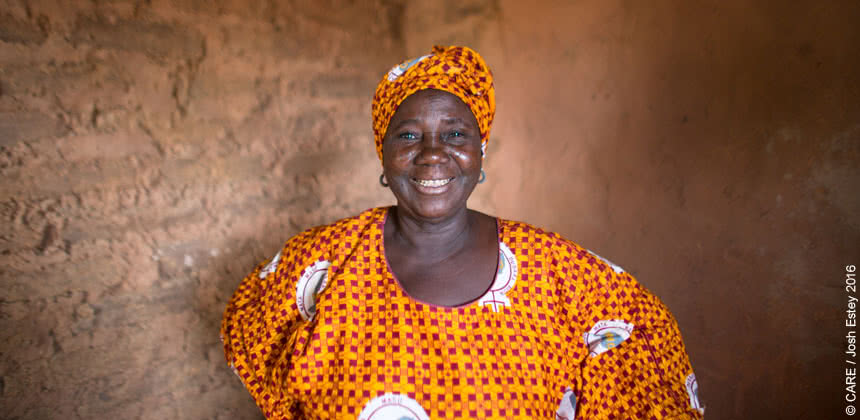 Amina Salaou (above), from Niger, joined the first village savings group ever set up by CARE, 25 years ago. She had soon started a business selling potatoes and making and selling peanut oil and doughnuts. That gave her purpose, she says, and enabled her to pay for her daughters' weddings. She says she wants her youngest daughter who is still in school to be able to choose her own future:
"My kids are enlightened, and because of that, it's a way for me to be enlightened, too. I won't impose any future on my daughter, but want her to choose the future she wants."
Read more about women like Amina putting power in their own hands through savings and loan groups.
3. Fatuma – a community leader in Ethiopia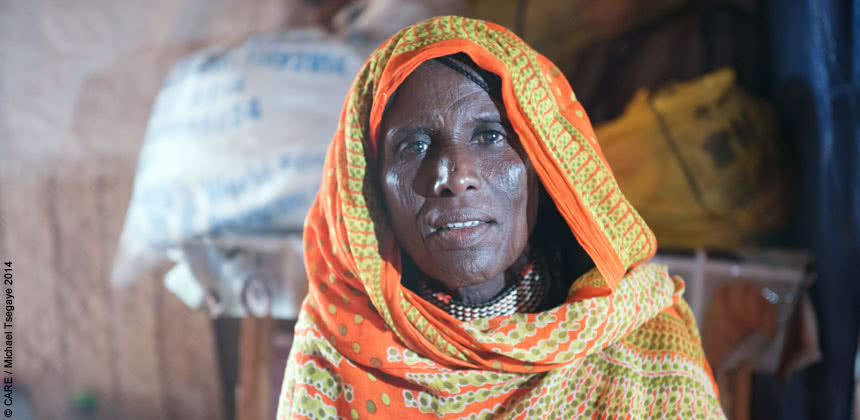 Fatuma (above) lives in Afdera, Ethiopia, where she is her community's representative at government meetings on women's issues. She says: "When there is a meeting with a representative from parliament, I will meet them and discuss our issues. Most of the time, we discuss women's rights to get involved in politics. We want women to come out and vote. We want women to be elected. We want them to form co-operatives."
"For most of my life, women didn't have any options. As girls, we were only there to help our families and when we grew up, to get married and help our husband's family. There was nothing to look forward to. Now, girls go to school, now we talk about democracy for women, now we see women getting employed."
4. Olfat Abul Assal – a humanitarian worker in Jordan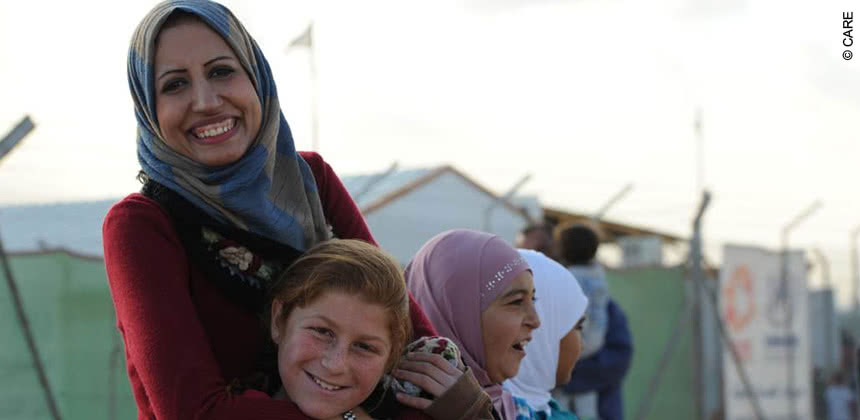 Olfat Abul Assal (above) works with CARE International in Jordan as a case management and community mobilisation officer in Azraq refugee camp. She says:
"As a working woman, I have seen how slowly not only the children, but grown men, also started to accept my presence in the camp. Five years from now, I picture myself where I am now – still working directly with people affected by this crisis. But my hope is there will more work on women's empowerment in the camp, with a centre and a strategy and that I can help build this."
5. Fatimah* – a champion for girls' education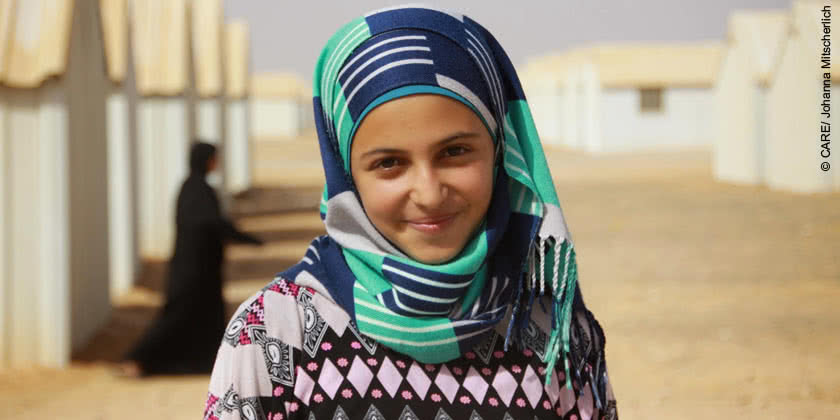 Fatimah* (pictured above at Azraq refugee camp in 2014) is an outspoken advocate for girls' education and against child marriage. Now living in the UK after being reunited with her family, she is a Malala Fund campaigner for girls' education. She describes how – when she first arrived in Jordan as a Syrian refugee – she made friends with another 15-year-old girl, and then saw her friend leave to get married. She says:
"I want to learn as much as possible and excel in school and become a journalist. I want to write about child brides, and I want to write for them so they know that getting married is not a solution."
Speaking in 2014, Fatimah said: "In my past year in Jordan I have talked to many girls who are my age or younger, who were planning to get married. I was able to persuade some of them to wait."
"When I had to flee to Jordan I thought this will be the end of my life. But it really was the beginning of something new, the start of my life-long challenge to fight against child marriage and for education for my fellow, beloved Syrian girls."
Read more of Fatimah's story
Read more about our #March4Women campaign and month of action for a more equal world.
*CARE is committed to being a child safe organisation. Names of children have been changed.