This Sunday we celebrate dads everywhere with Father's Day.  But did you know that in some impoverished communities around the world, boys are being pushed into fatherhood too soon?
In some rural and remote areas of Nepal, boys are being forced into marriage and fatherhood from as young as seven. And after April's devastating earthquake which killed over 9,000 people, the situation is likely to get worse. CARE has released a report "Dads Too Soon: The Child Grooms of Nepal", shedding new light on an issue often seen through the eyes of girls.
You can download the full report here, otherwise below are some highlights:
Mathura's story
Mathura was married at age 12. His wife Shivnandani was 10 years old. To support his family Mathura dropped out of school when he was in Year Eight to work as a farm labourer.
Once a top student, Mathura often wonders what life could have been like if he had been able to stay in school. Hear what Mathura has to say about life as a child groom:
Being married young trapped Mathura in a life of poverty. Today he shares a house with his parents, wife, son, daughter, three brothers and their two oxen. "There's a lot of hardship," he confesses. "We are not happy."
Girls are also at risk of child marriage. Read our blog: Rise of early marriage puts Syrian girls at risk.
Why are boys being married off?
Officially, the legal age of marriage in Nepal is 18. But that is largely ignored – for both girls and boys – in the rural rice-farming belt of western Nepal. In the Kapilbastu district near Nepal's border with India, 12 per cent of boys are wed by 14 years old, while 62 per cent are wed by 19 years old.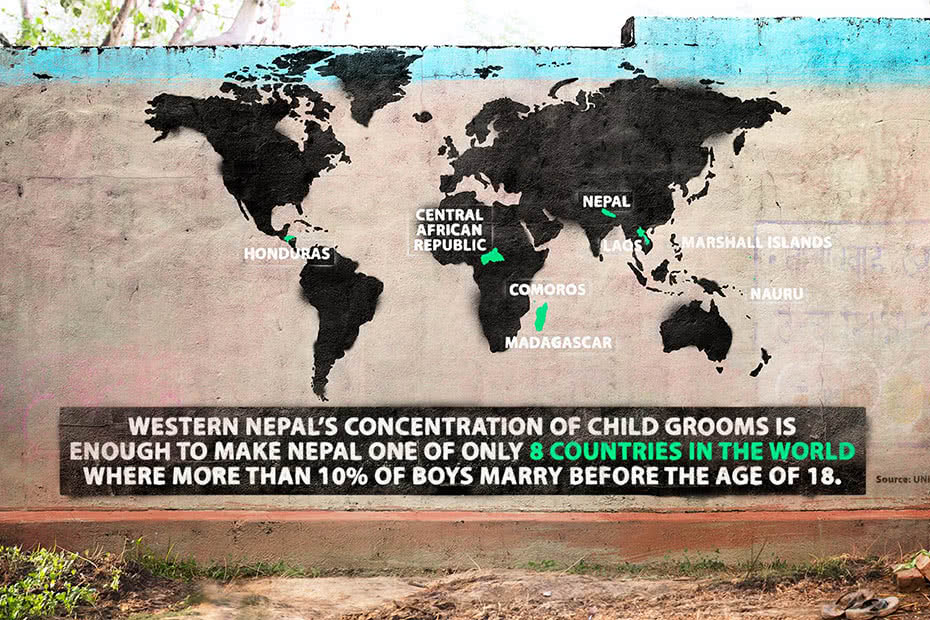 When families are struggling to make ends meet, dowry payments can help give more financial stability, meaning they can purchase livestock, furniture and other goods. Nepalese boys and young men often travel to India or the Middle East looking for work. Families believe a married son is more likely to keep ties back home.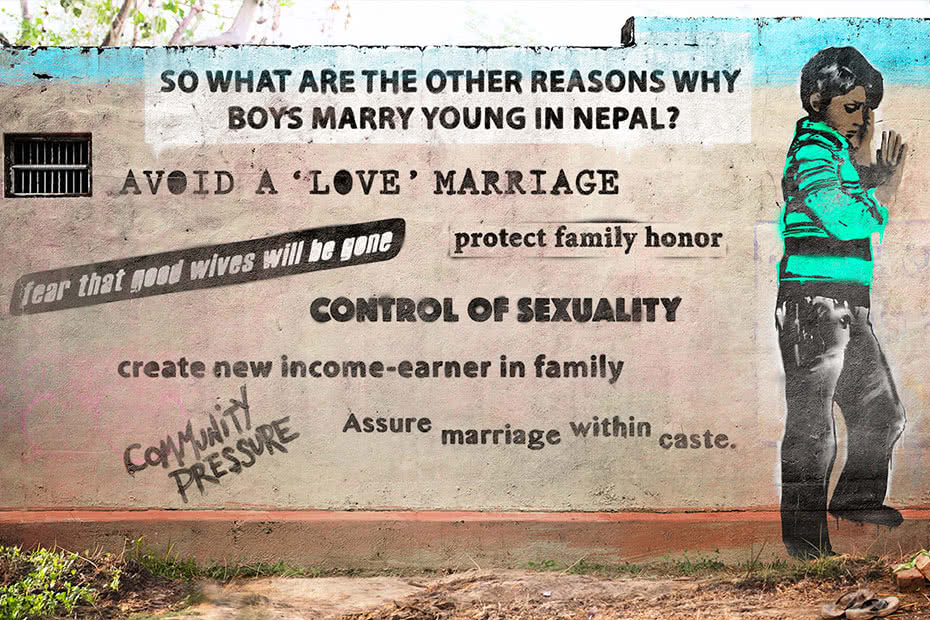 CARE is giving child grooms a voice
Child grooms are speaking out against the harmful practise, thanks to CARE's Tipping Point program, which educates communities about the dangers of child marriage for both boys and girls.
The program is targeting the root causes of the issue which include poverty and lack of awareness and education. In the remote districts of Nepal, this is done through engaging boys, young men, their families and communities leaders in important conversations around the practise.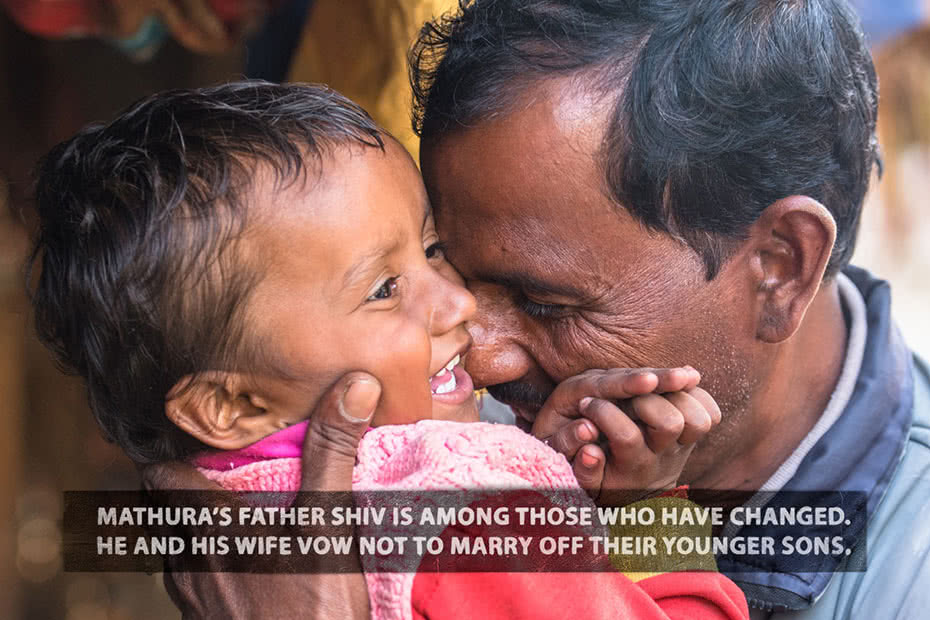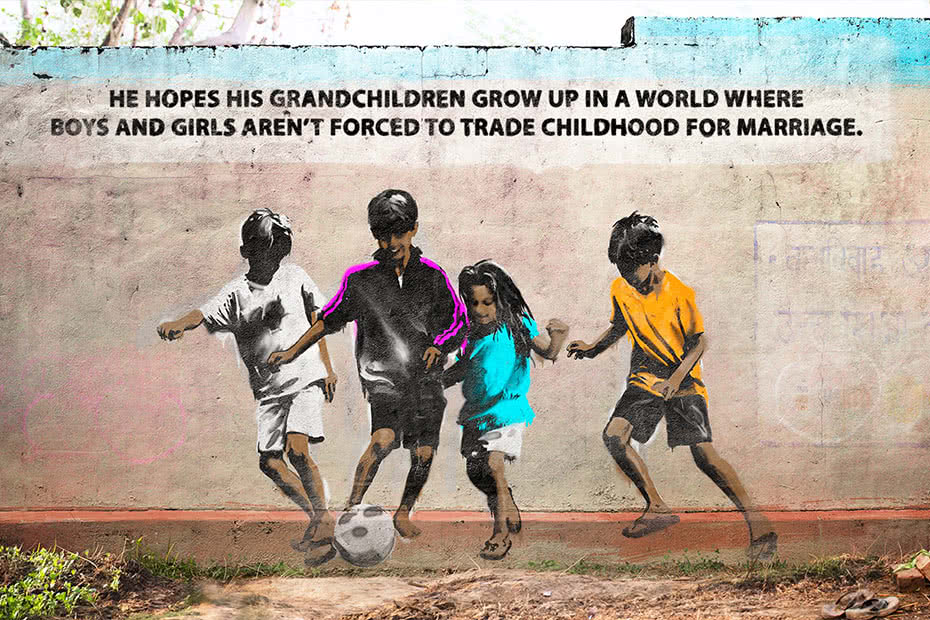 Every child deserves a childhood. Around the world girls are also at risk of being forced into child marriage. You can help keep all children safe and in school by donating to CARE's Child Safety Appeal.