The war in Syria has been raging for over four years. So why only now the influx to European shores? CARE Jordan's Wouter Schaap explains how successive cuts to foreign aid in the region have forced Syrians to seek survival even further from home.
From an insiders perspective this recent wave of refugees reaching European countries seeking protection, food, shelter and a future for their children was entirely predictable.
The reason is that more than four million people are displaced outside Syria, with 7.6 million displaced in the country and they are starting to lose hope for the future as it becomes increasingly difficult to survive. After years of war, Syrians find themselves spread across neighbouring countries that do not have the resources to care for them, in host communities that have welcomed them at a huge cost to their own education, health, and water services.
Today in Lebanon, 25 per cent of the population are Syrian refugees, in Jordan more than 10 per cent. In comparison, the number of Syrian refugees being received in Europe and countries like Australia is much smaller, even with recent increases. The nearly 430,000 Syrians hosted across all of Europe are dwarfed by the two million refugees hosted in Turkey alone.
Most recently, Syrian refugees in neighbouring countries find themselves in a situation where they are no longer receiving enough humanitarian assistance to live and they have exhausted their own assets. Families find themselves working illegally and risking arrest and deportation; sending children to work, and other desperate measures to survive.
In Jordan, since December 2014, the World Food Program has been forced to implement a number of successive cuts to its food voucher program. It used to provide each refugee with sufficient monthly food, but in August 2015, food assistance was cut in half to just UDS $13.50 per refugee per month. Over a third of refugees were then informed they will no longer receive any food assistance from September. The vital program was cut simply because there wasn't enough funding to continue. In a recent assessment, CARE found that 85 per cent of refugees in Jordan now live below the poverty line.
Organisations like CARE have also struggled to raise funds for these desperate refugees.  So far, we have raised less than half of our fundraising target globally, severely limiting our ability to provide assistance.
It's not too late to help: donate to CARE's Syrian Refugee Crisis Appeal today.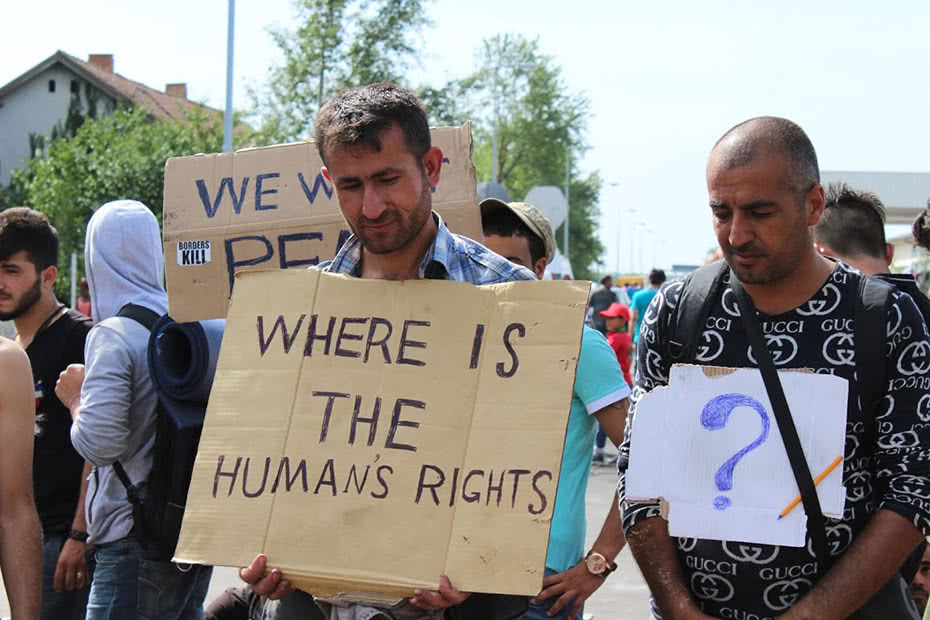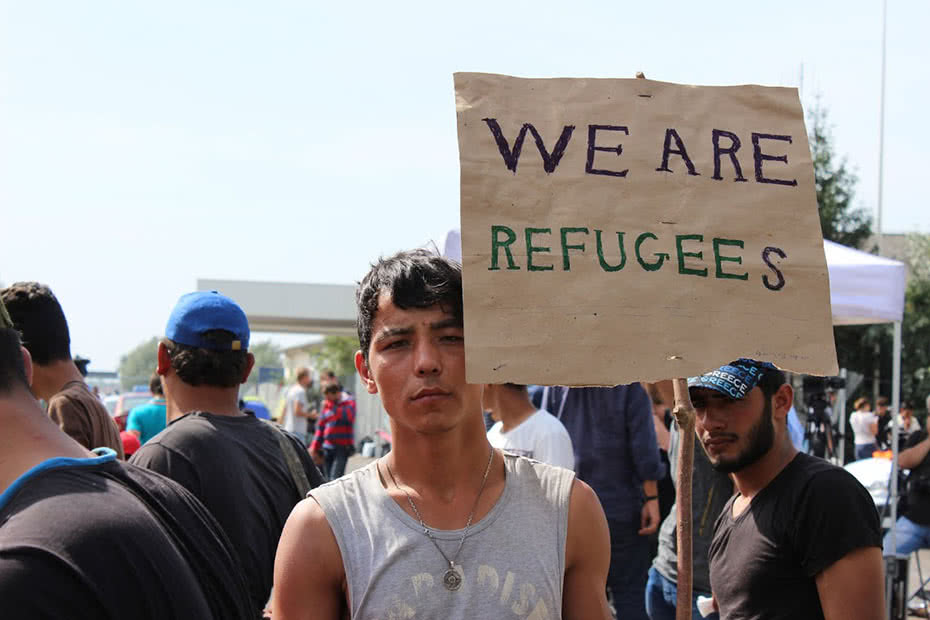 The current debate is failing to recognise that one of the reasons why refugees have started moving in numbers to Europe now, not earlier, is because of these repeated cuts to humanitarian assistance people now receive in the region.
Politicians, including Australia's former Prime Minister Tony Abbott, have repeatedly drawn links between specific armed groups and refugee flows. Such statements may imply that ISIS is the main cause for displacement, this is misleading.
In CARE's daily work with Syrian refugees in the region, it is very clear that a large majority of refugees have fled because of ongoing fighting between government and opposition forces, and, in particular, the indiscriminate bombing of civilian neighbourhoods. Three-quarters of the current 4 million refugees were displaced prior to the rapid advance of ISIS in Syria in July/August of 2014. The barrel bombing has caused by far the largest devastation, loss of life and displacement, according to the majority of refugees I meet on a daily basis.
In conversations with refugees in Jordan, many have said they would prefer to stay in the region where they speak the language and have more affinity to the local culture and religion. But, they also say they cannot survive here any longer, nor can they see a future for their children.  Many are considering, or actively exploring, the long and dangerous journey to Europe. This means more children like Aylan Kurdi will be drowned at sea.
World leaders can continue to quibble over where refugees will be hosted, in what numbers and how this may be funded. But, critically, this will not address the root causes, and the problem will continue to grow.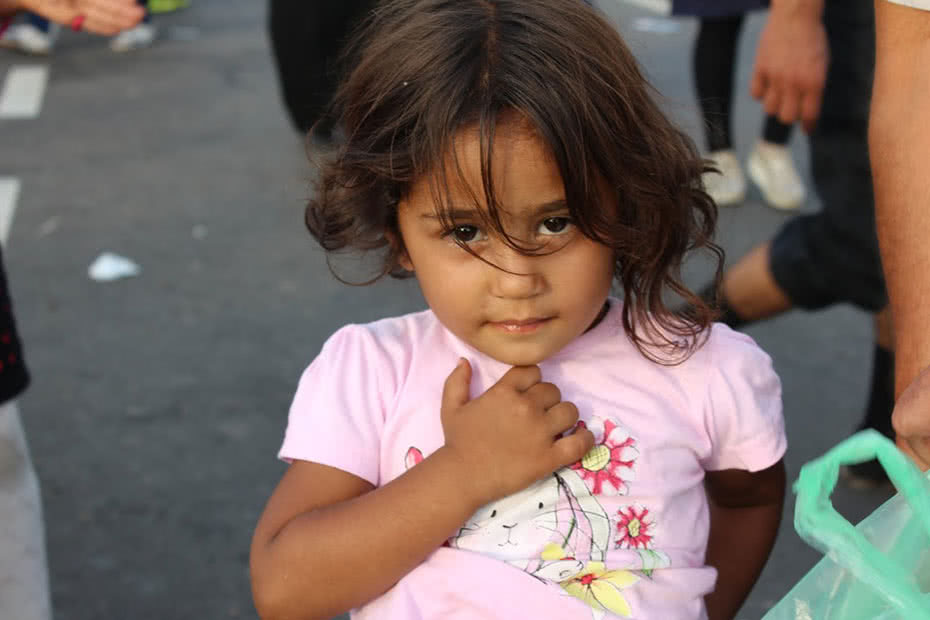 Three equally important changes are desperately needed to help end this crisis. First of all, world leaders, including Prime Minister Malcolm Turnbull, must take seriously the need to stop indiscriminate attacks on civilians inside Syria. Give some "teeth" to UN Security Council resolutions on barrel bombing. Get Iran and Russia around the table, and help them be part of the solutions. The 2013 deal between the US and Russia to destroy chemical weapons in Syria is a good example of what is possible.
Secondly, a much larger investment in humanitarian and development assistance in the region surrounding Syria is required now; it is more cost effective and will reduce the number of desperate people taking dangerous routes to Europe.
And finally, world leaders must take a lead role in working with global and regional powers on a long term resolution to the conflict. Without some serious long term thinking, there will be hundreds of unseen Aylans dead on European beaches.
Your help is urgently needed to provide life-saving food, clean water and shelter to Syrian refugees fleeing conflict in their homeland. Please donate today by visiting our Syrian Refugee Crisis Appeal.
Wouter Schaap is CARE's Country Director in Jordan. He has worked for CARE in a variety of humanitarian crises, including in Somalia, South Sudan and Sudan. In 2014 CARE Jordan provided assistance to 40,000 refugees and their families.