Today we're featuring Ellen Rose, an inspiring young lady who – in return for a particularly generous donation – agreed to walk 20,000 steps per day instead of 10,000. She's raised over $900 so far. We're so impressed!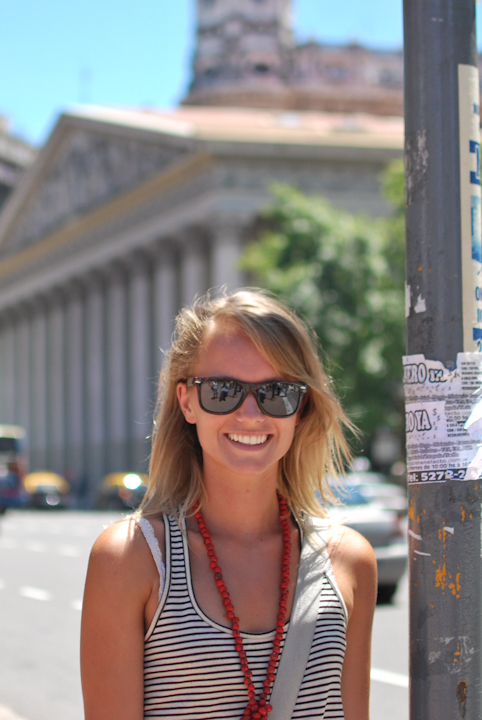 What inspired to join CARE's Walk In Her Shoes challenge?
I was inspired to do the walk because I am really aware of how much help is needed in the areas the money raised is going. I really believe in CARE's work and the concept of helping women to help their communities (the girl effect). Everyone should have the right to an education and if the money I raise can help just a little bit to make this happen then I'll be happy.
How are you planning on walking your 20,000 steps per day?
I will be doing my 20,000 steps a day after I finish work. I'm working 8-4 everyday so when I get home I will put my walking shoes on and be on my way. I have mapped out a couple of routes i can do, but I have a feeling I will just walk anywhere. It will take me about 3 hours to complete the steps each day so I will be home by dark for a good dinner and sleep.
How have you managed to get support from your family and friends?
My family and friends have all been very supportive and all think it's a great cause. The main way to make them aware of what I'm doing is to share it on Facebook and though e-mail. I had one very generous donator that challenged me to walk 20,000 a day instead of 10,000.
How do you hope the money that you raise will help women and girls in developing countries?
I hope that the money I raise will in some way give women the power to make their own decisions, a right that so many of us take for granted. I hope that facilities can be built to provide them with more accessible fresh water and food. If they have more time to focus on health and education then they will have a positive impact on the whole community.
Where in the world would you most like to walk your 20,000 steps per day?
If I could walk my 20,000 steps anywhere in the world it would be in Africa, so I could see and understand just how life is there.
Sign up for the Walk in Her Shoes challenge