By Amelia Poxon, CARE Communications Coordinator
At just 22 years-of-age, Soun Dyna last went to school 14 years ago. Her family did not have the money to pay for school fees, so she and her seven brothers and sisters only made it as far as grade two or three. As an adult, Dyna felt destined to a life of working as a domestic servant or shelling crabs in her small hometown in Cambodia.
Thankfully, her life took a different course when she participated in CARE's WE BLOOM program, which is providing opportunities for young people who did not finish school to gain the skills and confidence to enter the workforce.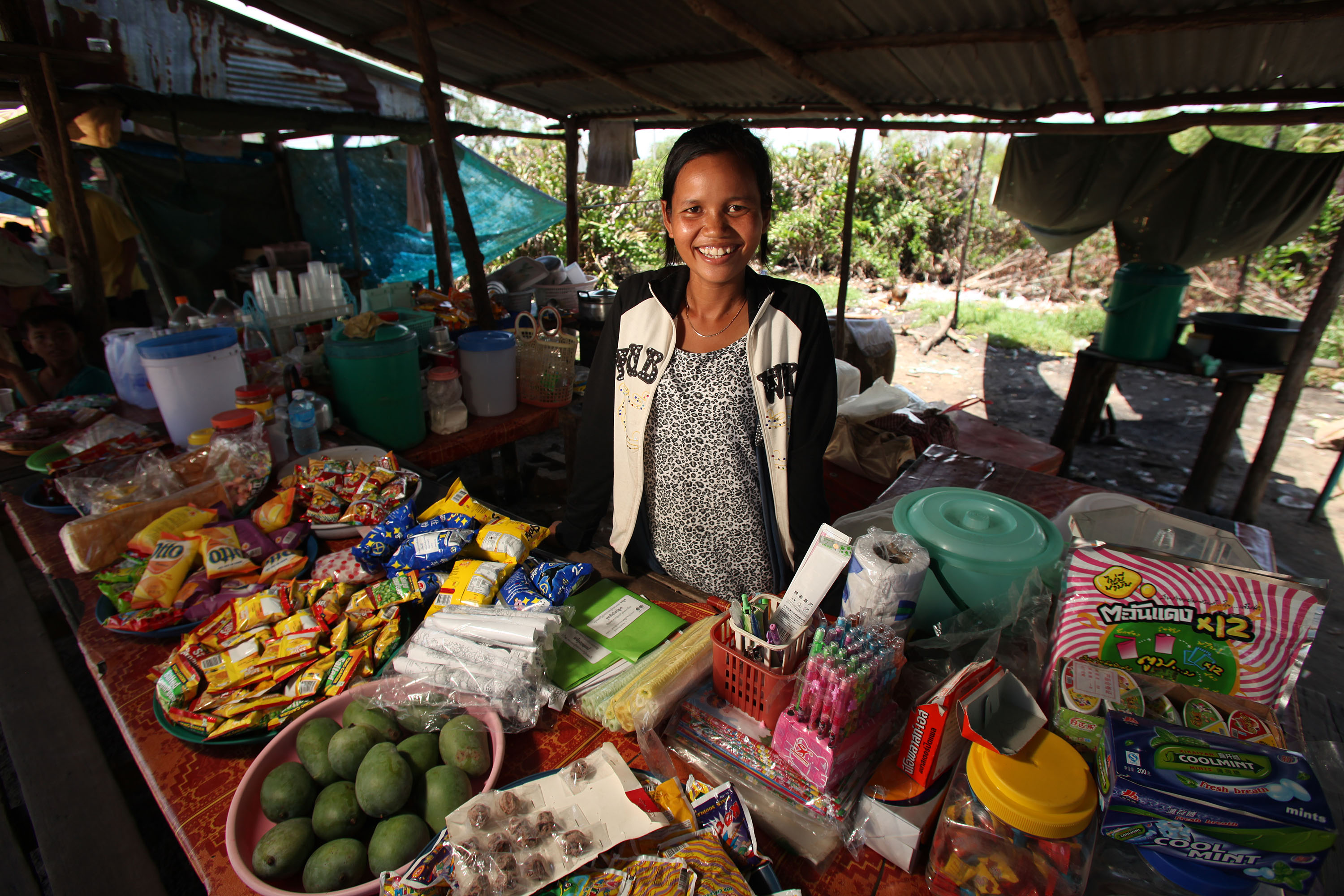 Soun Dyna attended literacy, financial management and life skills courses before being provided with a small business grant to start her own business. Now, she is the proud owner of a small store selling food, drinks and stationary, primarily to the children at the nearby primary school. It's a significant achievement for someone who received less education than the hungry children she sells snacks to each day.
With eight people in her household, Dyna is now able to bring money into the family and reduce the pressure on her parents to provide for her two brothers, sister-in-law, niece and nephew who still live at home.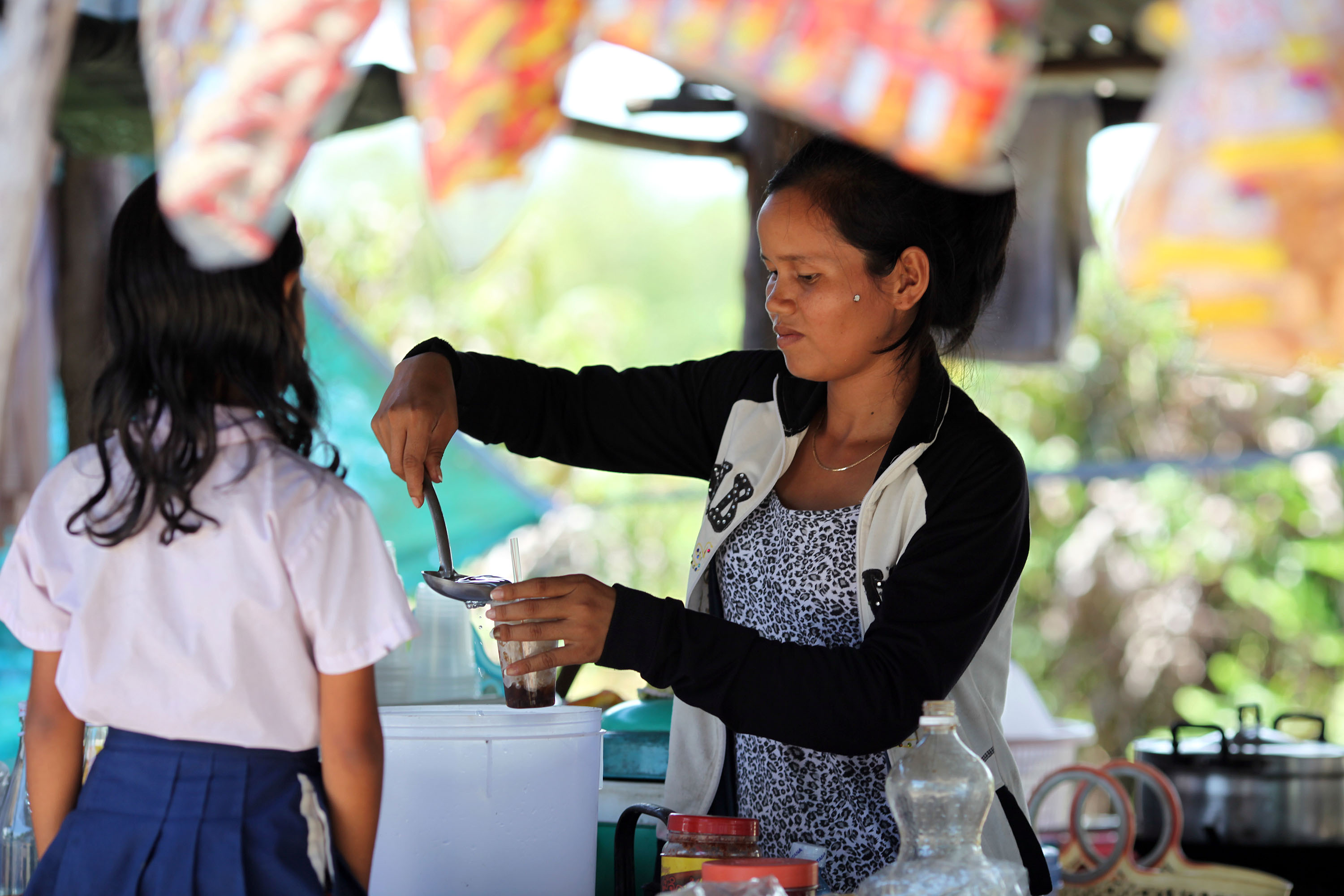 'I use the money I have from selling things to buy some food and also to buy some more things for the store. I also give some to my sister to use for my niece and nephew. I'm happy because now they are able to have a higher education,' she says.
It's not just Dyna and her family that are benefiting from her new skills – she is also using them to improve her community as a member of CARE's Youth Advisory Committee.
'I am the youth representative in the village. I come to the elders in the community with any concerns raised by the youth, and they give us advice. We have raised the issues of the poor environment, domestic violence and drug addiction. I am very happy that when I see there's something wrong, I can bring it up to the community elders and they listen to me and believe in me.'
Now, she has set her sights on working to improve access to education for youth in her hometown, so that her niece and nephew will have opportunities that she never had.
'Before, many people did not know how to read or write. There must be improved education – even the boys only finish grade three or grade four because as soon as they become big enough their parents usually send them to fish in the sea. I will not let my children experience things the same as me. They will go to school and get more education than me.'
Learn more about CARE's work in Cambodia.
Donate to CARE's Education Appeal.
Help a woman start a small business.