Good sanitation is important. It prevents children from illnesses like diarrhoea, keeps girls in school and reduces healthcare costs.
Fatih is one of over 275,000 inhabitants in Dadaab, the world's largest refugee camp. She is 30 years old, a mother of one, and is a self-made woman; building latrines on her own.
She crossed the border from Somalia into Kenya due to conflict and drought. For many years she has been living with her 11-year-old son in a self-constructed hut, using an unprotected latrine.
"Our pit latrine filled up about a month ago. I tried to cover it with sticks, unused blankets and cloths, but cockroaches were running all over the place. We had no privacy."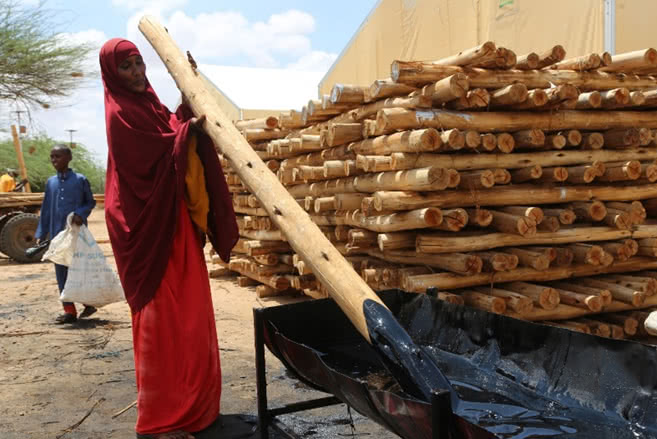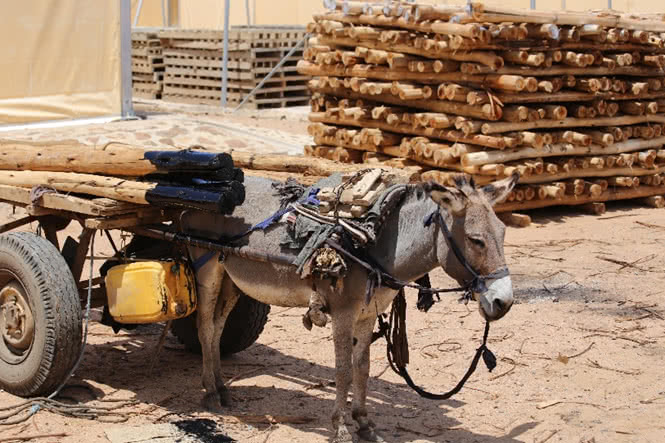 Fatih was recently selected to receive materials and training to build new latrines, which CARE and its partners provide to over 940 families in Dadaab.
It is not an easy task to handle heavy materials like wooden poles and iron sheeting and cement, but Fatih is a strong woman, and she has help from her son, and donkeys who transport the materials.
Fatih collects the materials from the distribution point and takes them back to the construction site. She is well organised, and knows what to do, so it didn't take more than a few hours to install the new latrine next to her house.
Fatih has just put the final nail into the iron sheeting of her family's new latrine, and tests whether it will hold up against the wind by rocking the sheets from left to right.
"It is strong enough," Fatih cheers. "I am happy. I and my family will visit the latrine first thing in the morning. From now on our days will start in dignity."
Thanks to CARE's training and resources, Fatih and other community members have access to clean and safe toilets.
Click here to see how you can provide the same life-changing development for others in need around the world.