Three months since Tropical Cyclone Winston struck Fiji, CARE and local partner Live & Learn are supporting families to repair their homes and get back on their feet.
Ushakiran and Rakesh are repairing their property, proudly explaining that, three months after the cyclone, they are still working hard to ensure their family home of 54 years will be repaired in time to host their son's upcoming wedding in June.
Ushakiran and Rakesh are farmers and live in a settlement in the northwest of Fiji's main island, Viti Levu. When Tropical Cyclone Winston tore across Fiji on 20 February, the eye of the storm passed approximately 20km north of their home, while they sheltered inside with Rakesh's sister and their 82-year-old mother.
"We were counting, one, two, three . . . we thought [the roof] would go," says Ushakiran.  She explains how fearful the family felt, hearing the roof tear off their outdoor storage area and wondering if the roof of the main house would also shear away above them, as it shook in the strong winds.
Luckily, Rakesh's father had built the house with concrete following Tropical Cyclone Nigel in 1985, specifically in order to protect his family from future cyclones. Rakesh says his father had a vison for his children, and it worked. "And now, I realise, after this cyclone, I have to do something for when I'm no longer there, for my children," says Rakesh. The family has volunteer carpenters helping rebuild their outdoor area and storage structures; Rakesh is planning to reinforce the roofing with cables, to make it stronger in future cyclones to come.
In spite of the difficulties facing the family, they maintain a positive outlook, with Rakesh explaining, "This cyclone will make a stronger Fiji… [we] will build back better, build back stronger."
Following the Cyclone, CARE immediately launched an emergency response with local partner Live & Learn and to date has distributed relief items to more than 10,000 Fijians including Emergency Shelter Kits, solar lights and tools to help rebuild.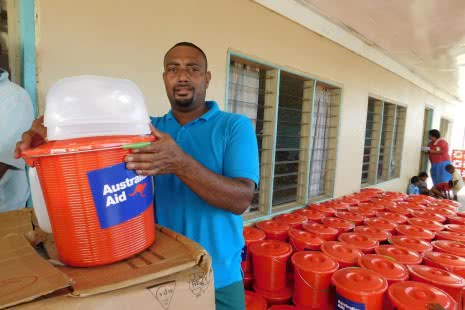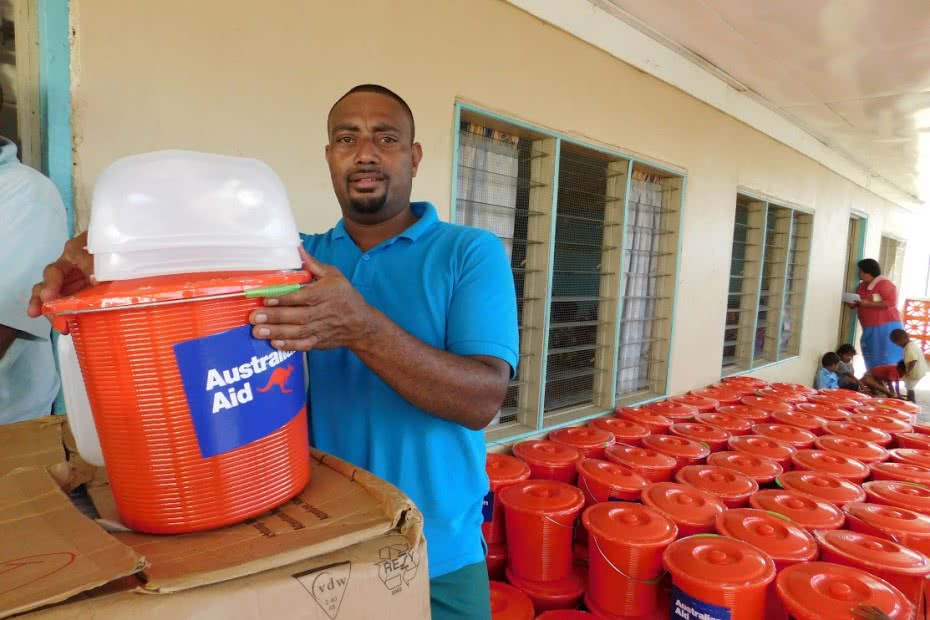 Ushakiran says she is grateful for the Hygiene Kit she received; it was timely, as their water tanks had been damaged and they were relying on water from the river. The purification tablets and jerry can provided meant she could collect and treat the water making it safe for her family to drink.  For Rakesh, the Seed Kit containing five varieties of seed was of great value in helping him restart his farm, feed his family and grow produce to sell at the market.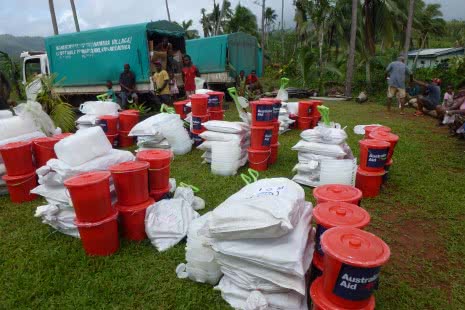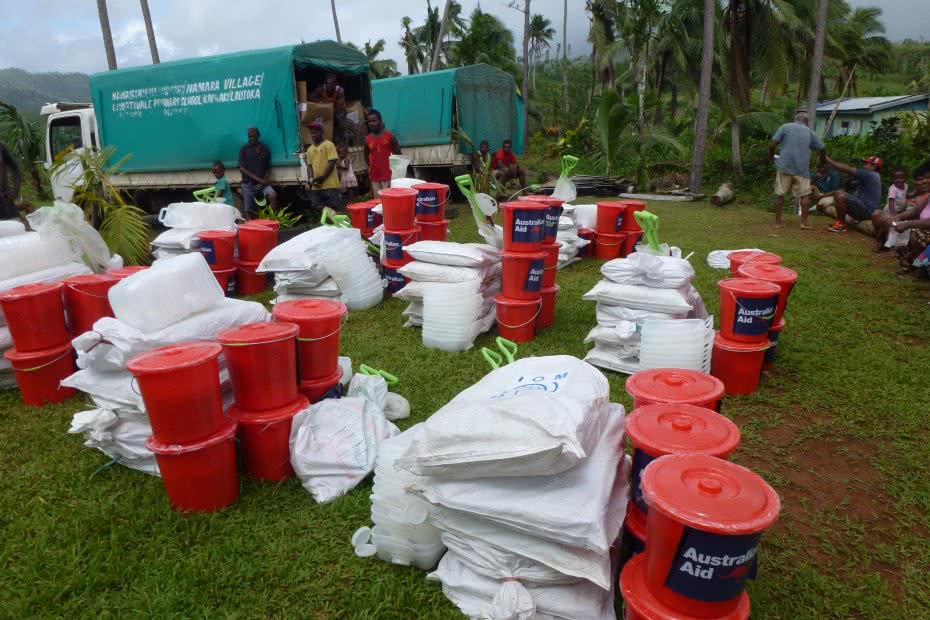 Along with Live & Learn, CARE is working in communities across Fiji, distributing emergency items to 4,000 cyclone-affected families and helping them repair homes, replant farms and access safe drinking water.
Read more about CARE in Fiji, and donate to our lifesaving work.