By Lyrian Fleming, CARE Development Education Coordinator
You know you're headed somewhere off the beaten track when you strap on a life vest and jump in a small boat for a four hour journey across the open sea. As a somewhat nervous seafarer, I couldn't help but look up at the skies, willing the grey clouds away. I was bound for Nissan Island, a remote coral atoll located 110 kilometers off Bougainville Island in Papua New Guinea.
I was visiting Nissan Island to see a CARE Water, Sanitation and Hygiene project which is bringing access to clean water and toilets to the six thousand people who call this island home. The harsh irony of Nissan Island is that this beautiful coral atoll is surrounded by water as far as the eye can see, but when the rain doesn't fall, the six thousand people who call the island home are left with nothing to drink.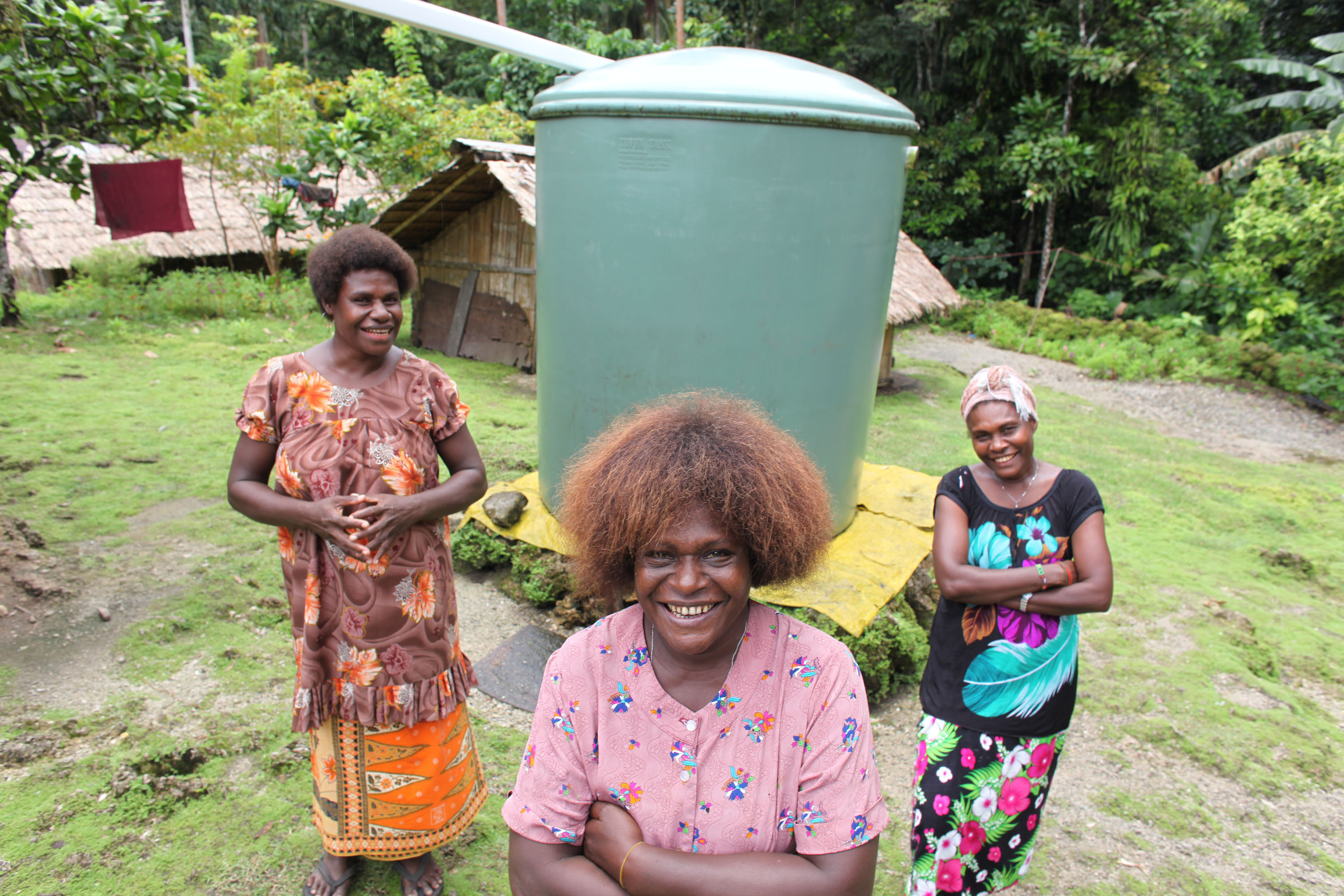 This was the case during the harsh drought which struck Papua New Guinea in 1997, and during the various dry seasons since then – including last year. Hedwick, a 34-year old mother of five and subsistence farmer, is one villager who knows how tough it is to find water when the rain doesn't fall. She used water from a rusty metal drum for her family during the last dry season, and sometimes walked over a kilometre many times a day to reach the next available water source.
Fortunately, villagers like Hedwick have a new reason to smile with the arrival of new water tanks for all 15 communities on Nissan Island thanks to the Nissan Island Catholic Women's Association (NCWA), the European Union, CARE and the Papua New Guinea Government, who have combined funding and support to fund the tanks.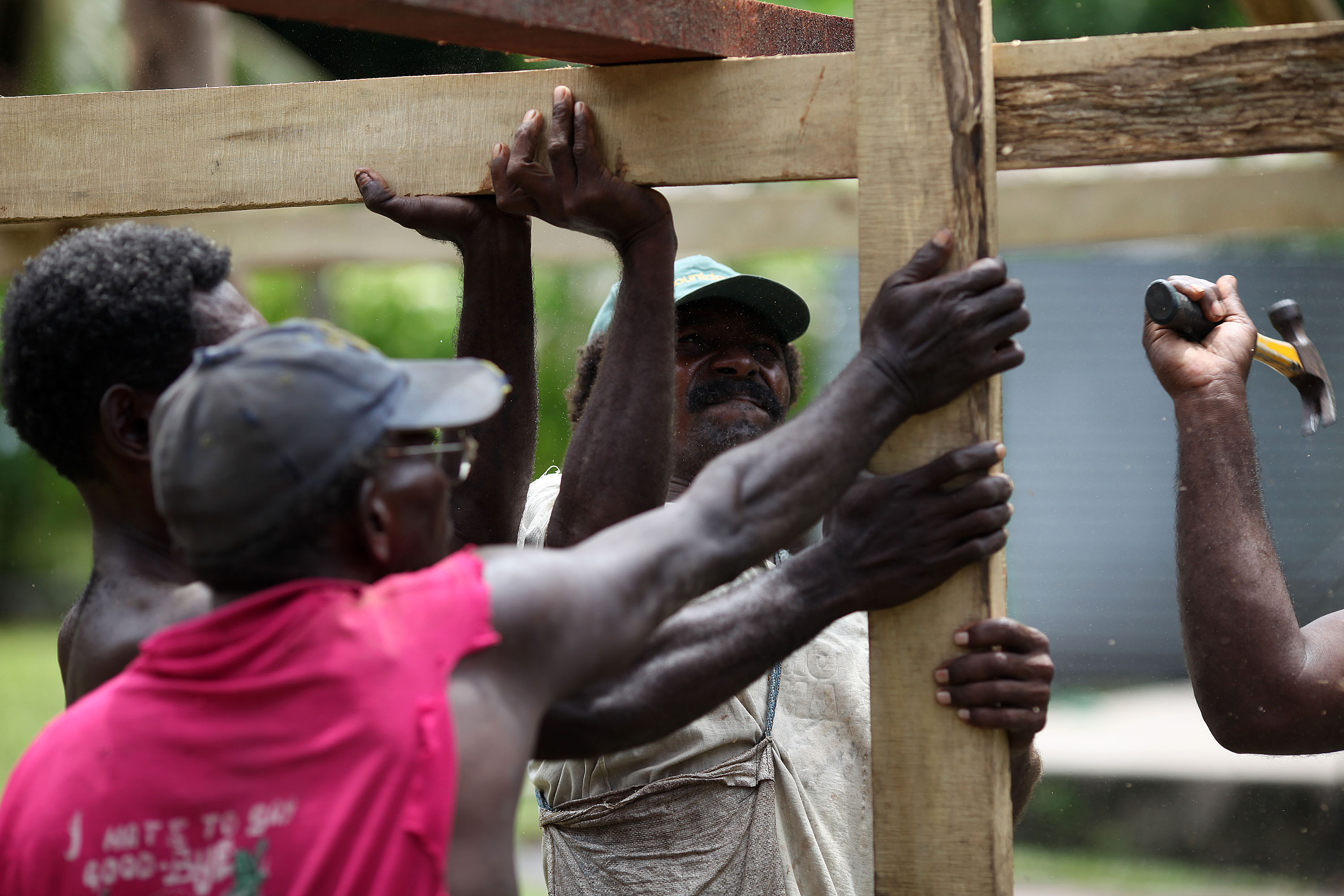 "We saw there was a need for people to have access to clean, safe water to drink and cook with. For so long, the people from Nissan have been using water that is not clean, bore water… many families didn't have water," says Louisa Chrysostom, President of the NCWA.
The Nissan Island communities joined together to contribute ten per cent of the material costs to bring water tanks to all the communities on the island. With the funding they secured, the Island has received 123 water tanks across 15 communities, and construction and installation for the tanks is now underway.
Despite being in its early stages, the benefits of the program are being felt across the island; Hedwick has noticed that illness in her family is less common.
"General health has improved overall," says Diane Linken, the local Health Extension Officer.
"Now there are only about ten patients every day, before there were people from opening until closing."
Despite the communities of Nissan Island still facing great challenges –many suffer from widespread malnutrition, malaria and a lack of income and employment – this new phase of reliable access to safe, clean water is giving the people of Nissan Island a renewed sense of optimism for the future.
Find out more about CARE's work in Papua New Guinea.