Coronavirus has made the last 12 months challenging for many of us in Australia; for some it has meant the devastating loss of loved ones, for others they have been affected by school closures, job losses, and the harsh lockdowns isolating us from friends and family.
The pandemic has, however, also given us opportunities to adapt; with greater flexibility as many transitioned to working from home, children joined classes through Zoom, and we connected with our friends and family by going for walks, or talking over the phone. We are also fortunate to have a world-class medical system here in Australia.
Those around the world living in poverty were not afforded the same opportunities, often lacking access to educational resources outside of the classroom, or unable to earn an income from the safety of their own homes.
Thanks to CARE supporters like you, CARE program teams around the world found innovative ways to support people in crisis to earn an income for their families, continue their education, or to connect with one another.
A year on from the start of the global pandemic let's take a look at some of the inspiring responses to COVID-19 from CARE programs around the world:

Making masks to earn an income in Mali
For many women in Mali earning an income through CARE's Village Savings and Loans Associations (VSLA), the coronavirus outbreak heavily impacted their ability to work and earn an income due to reduced mobility.
When the crisis broke out, CARE's priority was to support the businesswomen who were affected to continue building skills and earning an income. CARE was able to initiate the manufacturing of masks locally in Mali to achieve this. The existing centres were put to use and professional tailors were recruited by CARE to train women and girls in manufacturing the masks.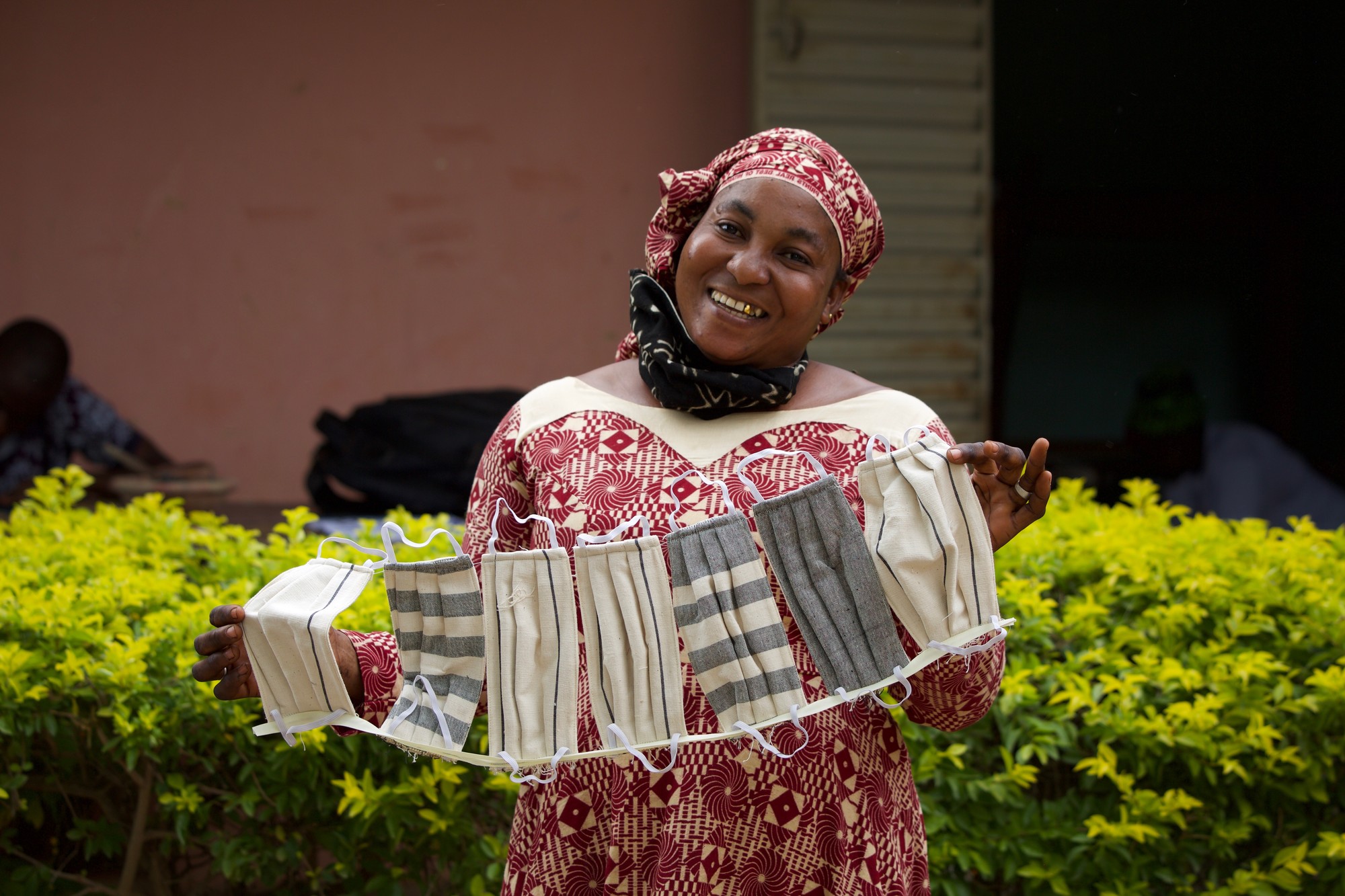 Mental Health at the Heart of Humanitarian work during coronavirus
In one day, 18-year-old Rubin went from hanging out with his friends at high school, to learning mathematics at home under lockdown in Albania. Rubin said:

Since COVID, we all closed ourselves in our houses. And the first two weeks I think were the most anxious weeks because people didn't know what to do
Even before the pandemic, more than one in five people living in conflict settings had mental health conditions, many of which started by the age of 14.
In the Balkans, a post-conflict region, CARE started the Young Men Initiative (YMI) to promote gender equality, nonviolence, healthy lifestyles and mental health.
Young people in the region reported three stress factors brought on by the pandemic: being overwhelmed with e-learning sessions, missing their "freedom" to be with friends, and uncertainty about their futures.
Within days, CARE and our partner organisations mobilised and innovated new activities for young people, including Zoom group calls, yoga sessions, live lectures with psychologists, Instagram contests, mobile counselling and even a new Youth Podcast.
"We talk about our feelings, our experiences. We have talked at least one time a week. And sharing our feelings makes us discharge the negativity. We are happy we have such great support," said Rubin.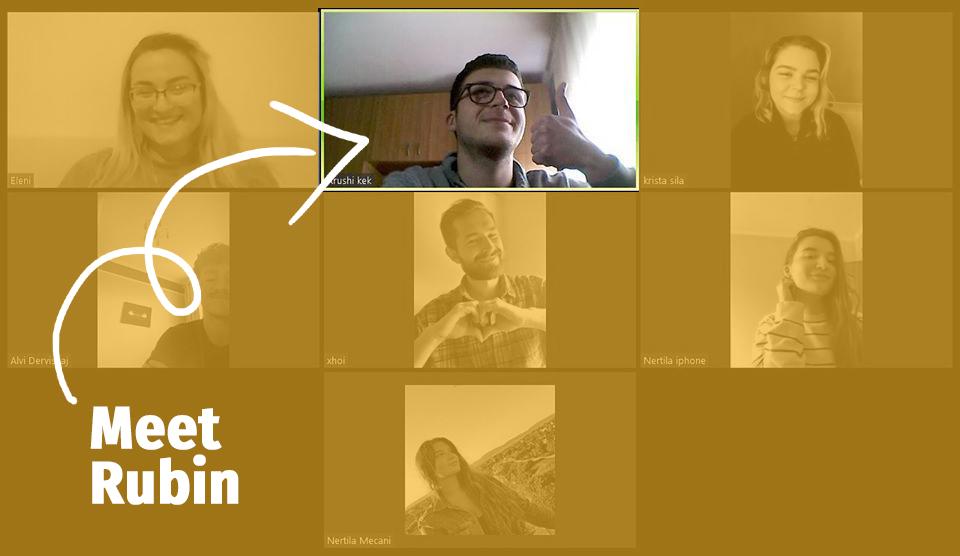 Learn more about CARE Australia's response to COVID-19
Make a donation to our COVID-19 appeal