Back to school in Nepal: life goes on after the earthquake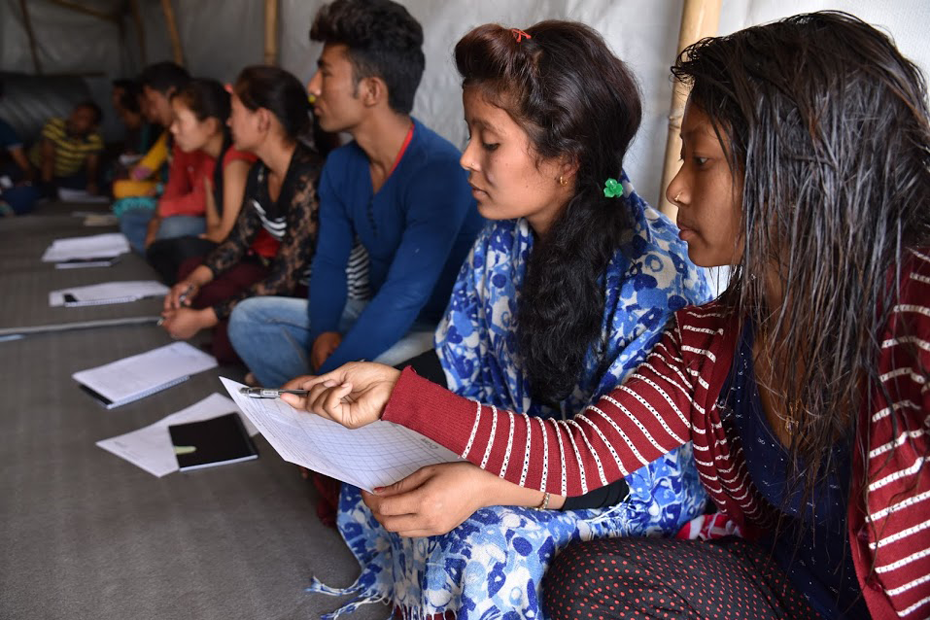 This village is located just 5 kilometres from the epicentre of the April 25th earthquake that destroyed entire communities across Nepal and killed more than 8,500 people.
Among the many losses the village faced, one was the total destruction of the local school which had been providing classes to over 210 pupils from the village and surrounding areas. As monsoon season is about to set in, the village school is preparing to reopen for the first time since the earthquake. The original school, which had been built by CARE over 15 years ago, was completely flattened by the earthquake along with the rest of the village. In less than 1 month the community has come together and built a temporary school made from wood and corrugated iron.
"I WANT TO GO BACK TO SCHOOL."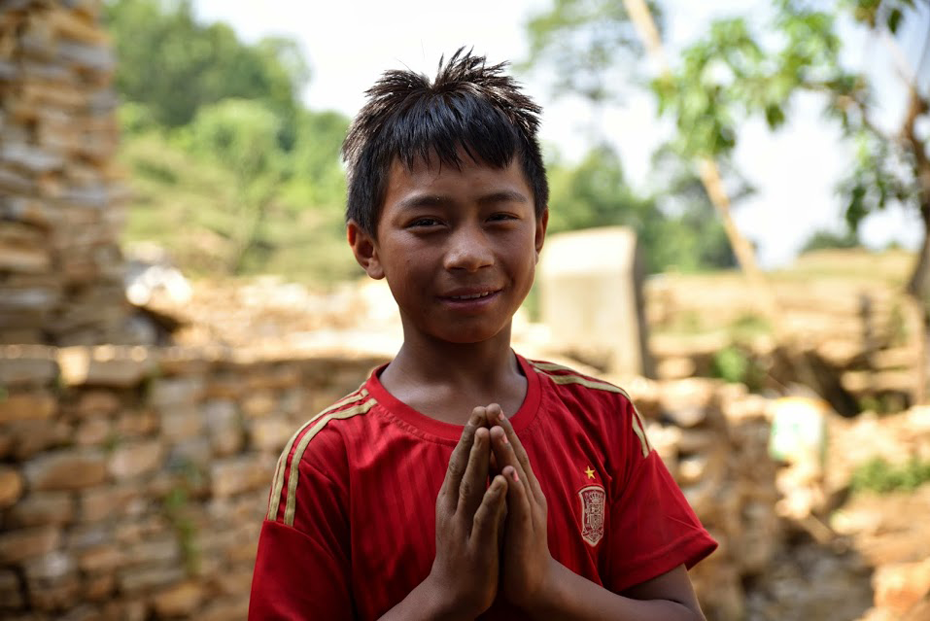 Aastik*, 15, was in the river fishing with his friends when the earthquake hit his village. Aastik had never seen anything like it when rocks and debris began bouncing down the hillside; "Rocks were falling everywhere, I tried to move away but I could not escape and one fell on my leg," he says. His father – who was nearby and came rushing down to find him – had to carry him on his back for over 30 minutes to his grandparents' house where they all stayed together for the next two weeks.
Now, just over one month on he is anxious to get back to school. "I was so bored at home – I want to go back to school to get knowledge." Aastik was so eager to continue you his studies that he went searching through the rubble of school library to try and find some text books to take home with him. He eventually managed to salvage a Nepali language text book which he brought back home and studies every evening after he has finished helping his mother clear rubble and build up a temporary shelter for the family.
His favourite subject at school is Nepali – mainly because it is taught by his favourite teacher Mr. Sitaram. The earthquake has had a huge impact on him mentality and career goals. He now says that when he grows up he would like to be an engineer, in order to help his country rebuild. "When I saw all the houses that were so damaged I thought that I wanted to help people make stronger and better houses," he says.
"I FEEL A GREAT RESPONSIBILITY TO MY STUDENTS."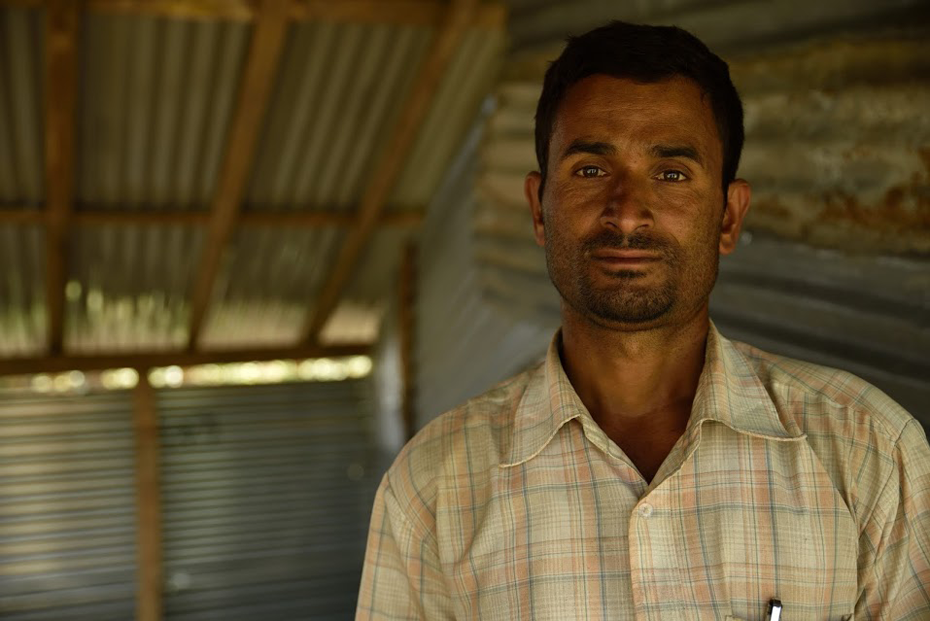 Mr. Sitaram is the Nepali teacher at the village school. Following the devastating earthquake, he built a temporary school with the help of community members from the village. He is also filling in as temporary headmaster as the existing headmaster broke both legs before the earthquake and has trouble moving around – having to use crutches to walk. He embraces the task stoically saying; "He can't walk properly so someone has to take responsibility."
For Sitaram, getting children back into school is crucial. "We can't stay stuck in this earthquake forever – it's important for children to get educated. I feel a great responsibility to my students. Even if I die I will know I died educating the children of my village," he says.
With monsoon approaching Sitaram knows there will be many challenges both for his community and for the village, but with the help of organizations such as CARE they are preparing for the next few months including accommodating students who have nowhere else to stay. "We will put up temporary shelters for the students who come from a nearly village which is an hour's walk away because the monsoon water will mean they can't cross the river to reach us and they will be cut off."
"I'M WORRIED, BUT I KNOW I HAVE TO SEND HIM TO SCHOOL."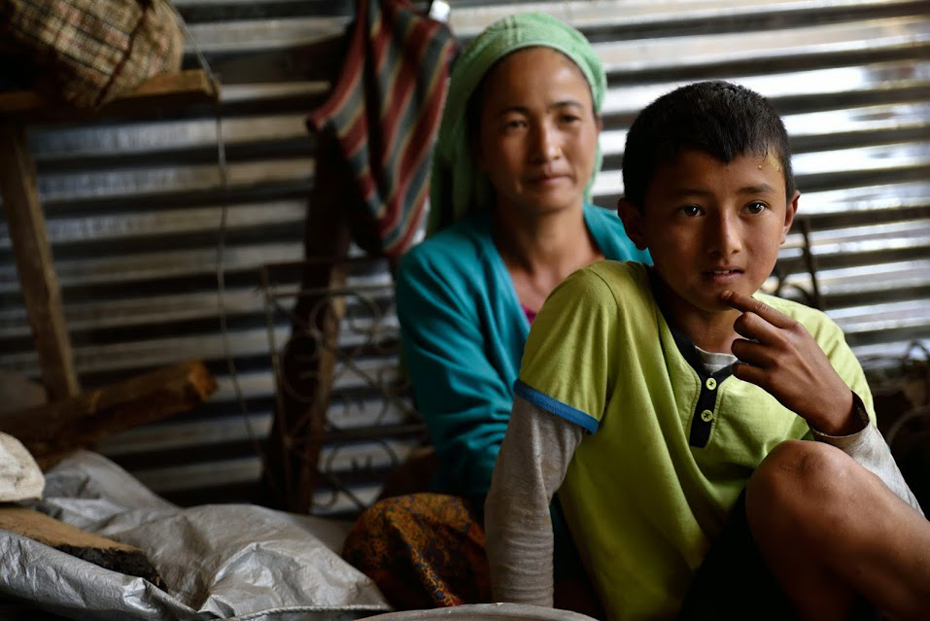 Ittha has two sons, one of which is 13-year-old Iman* who attends the local school. He was at his uncle's house having lunch when the earthquake hit on April 25. He and his aunt Kaushila were trapped under the rubble from the fallen house. His uncle had to dig them out using just his bare hands.
"I was out putting fertilizer on the field when it happened," Ittha recounts. "My first thought was for my son and I started running immediately to go and find him." She arrived just as he was being pulled from the debris.
While she knows how important school is for Iman, she is also still terrified to let him leave her sight after the experience. "I am worried about my son and that if there is another earthquake or landslide something might happen to him, but I know I still have to send him to school." As her husband Tirtha adds, "If he stays inside the house all the time he will never learn anything."
As for Iman, he is excited to be going back to school and getting some normalcy and routine back into his life. "I can't wait to go back," he says with a grin.
For this community the re-opening of the school is a crucial lifeline, something that offers hope that life can go on and the promise of a new generation who will grow up affected by the earthquake but not crippled by it.
You can help those affected by the earthquake by donating to our Nepal Earthquake Appeal.
*CARE is committed to being a child safe organisation. Names of children have been changed.