Meet Alida Gyory, who uses cycling to help break the cycle of poverty. She's over 3,000km into her trip from the Balkans to Britain, and we had the opportunity to speak to her about why she's doing it.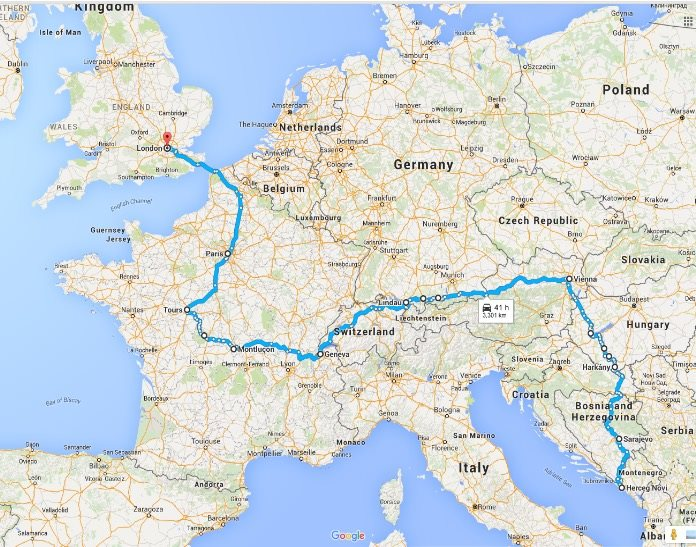 If you think spin classes are tough, try riding a bike through nine countries over more than 3,400km of challenging terrain.
Alida says one of the main motivations for her trip was to discover how Europe is dealing with the current refugee crisis. She said, "Similar to Australia, with its remote refugee processing facilities, the wider European public simply don't see the crisis at all."
"I want to encourage a level of compassion for those in need and emphasise that we in developed and stable nations are very lucky. More often than not we take our freedoms for granted and, given such freedoms, opportunity and resources, it's only fitting that we help those in need as much as we are able."
Last year Alida raised over $20,000 when she rode her bike from Canberra to Perth, across the ominous open roads of the Australian landscape. This time, she has been riding through countries she's never been before, on her own, raising funds for CARE Australia and funding the whole trip herself.
"Dealing with all kinds of weather one cannot control, and long days, make me appreciate the simple things in life: a hot meal, a warm shower, a comfortable bed and human interaction," Alida said.
These are things that millions of Syrian and other refugees are unable to experience whilst they wait in camps or informal settlements to seek asylum. Around the world, more than 65 million people have been forced to flee their homes because of conflict and persecution – this is the highest number since UN records began. Millions of families are living in overcrowded conditions; children are missing out on school and their childhoods, everyone waiting eagerly to start their lives again.
Amazing fundraisers like Alida help CARE continue our work supporting families who have had to uproot their lives because of conflict and leave everything behind.
Our CARE offices in Vienna, Geneva and Paris have given Alida some extra support as she rides through their cities and raises awareness for the plight of refugees. Alida finishes up her journey next week in London.
You can support Alida's efforts by donating to CARE's work via her MyCause page.
Thinking about doing your own fundraiser but don't know where to start? Get in contact with our helpful team at fundraise@care.org.au.