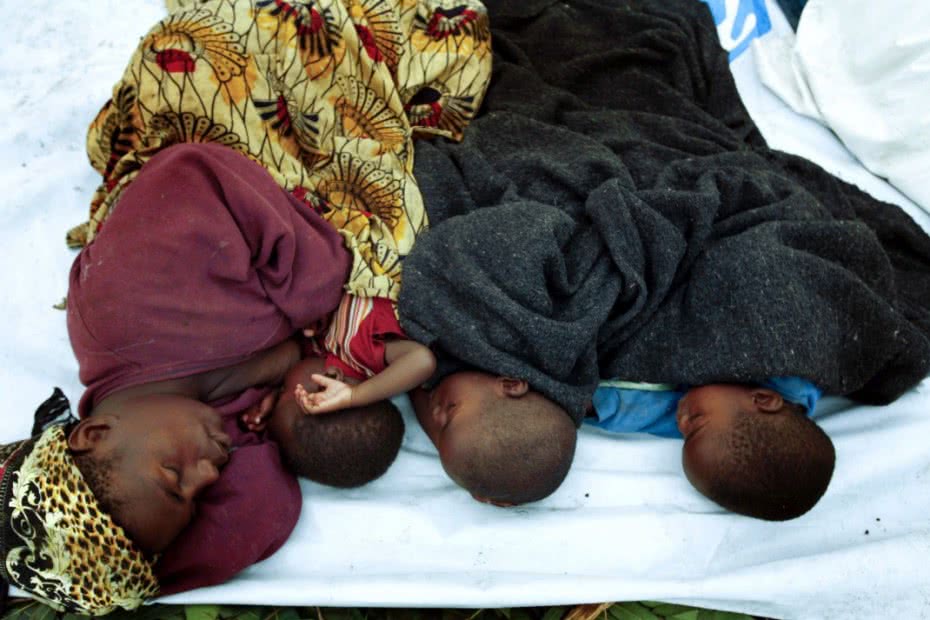 While we consider the topic of asylum seekers a pressing political issue here in Australia, the truth is we receive about one half of a per cent of all the refugees in the world. By contrast, Sub-Saharan Africa hosts more than 26 per cent of the world's refugee population. The number of refugees in East, Central and Southern Africa has soared in recent years, due to ongoing crises.
CARE's worked in this part of the world for over five decades. Our staff have worked tirelessly to ensure that displaced people have access to services such as education, healthcare, shelter and proper hygiene.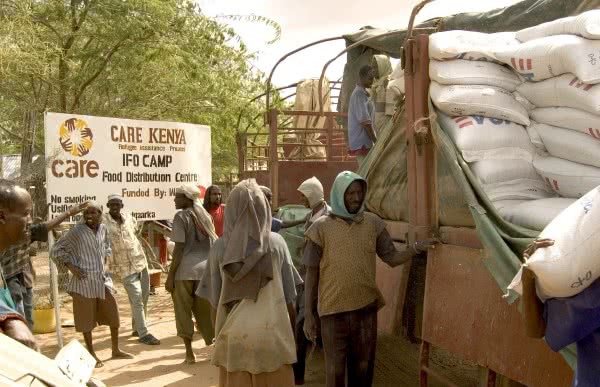 2006: Food Distribution
Workers preparing to unload bags of food at one of the Dadaab refugee camps in Kenya. Over 1,500 Somali refugees were arriving daily as a result of the ongoing drought. CARE distributed emergency food rations, blankets, water containers, sleeping mats and plastic sheets.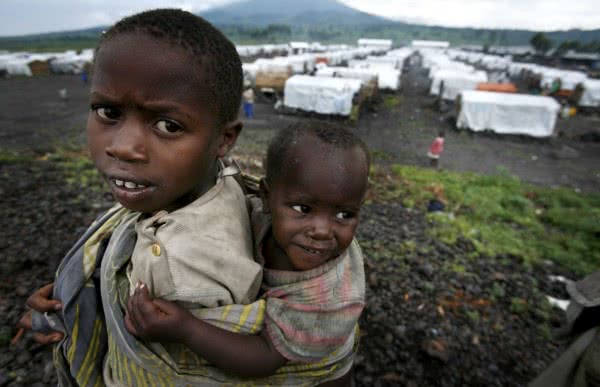 2008: Shelter
In the shadow of the Nyragonga volcano in the Democratic Republic of Congo, a girl who has been displaced by recent fighting in Goma carries her little brother on her back. Behind them stretch rows and rows of temporary shelters provided to house the thousands who were forced to flee.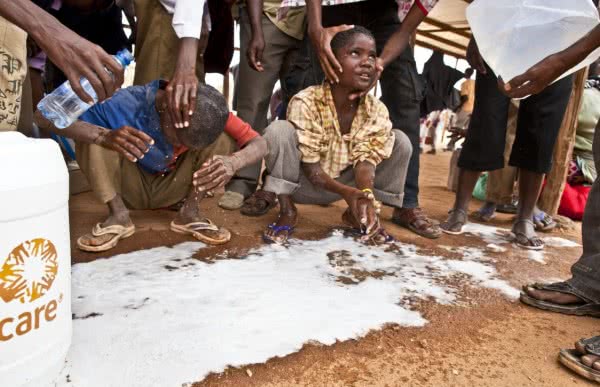 2011: Health and Hygiene
As Somali refugees arrived  at the Dadaab refugee camps in Kenya, CARE  provided soap and water to bathe children, and a three day supply of high energy biscuits. The camp also provided access to medical attention and vaccinations.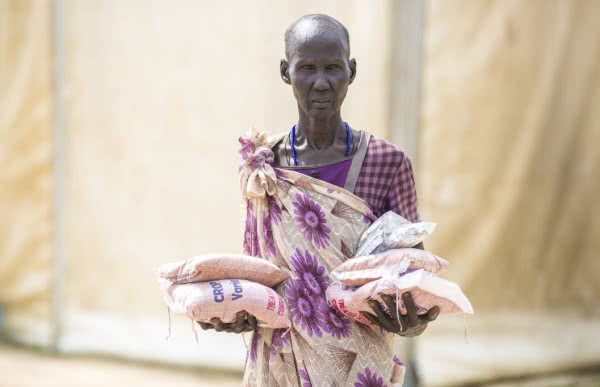 2014: Regrowing Crops
A South Sudanese woman received seeds to grow her own crops. Since conflict broke out in South Sudan in 2013, millions of people have fled their homes, leaving everything behind. CARE distributes seeds, such as cowpeas, tomato, eggplant, sesame, sorghum, watermelon and others to 21,000 households in Jonglei, one of the areas most affected by the conflict.