Typhoon Mangkhut Emergency
On 14 September, Typhoon Mangkhut struck land in the northern and eastern coasts of Cagayan region of the Philippines, causing catastrophic damage and loss of life.
81 people have lost their lives, with many more injured and homeless. So far, more than 1.4 million people have been affected. Families are in urgent need of shelter, food, water and medical supplies. Entire villages have been wiped out. Details are still emerging but we can be certain that a large-scale humanitarian response will be required.
CARE is on the ground in the Philippines and is currently assessing the needs of those affected by the disaster. Our teams will be working to ensure vulnerable families receive shelter, water and food and can recover from this disaster.
Donate now to help those who need it most.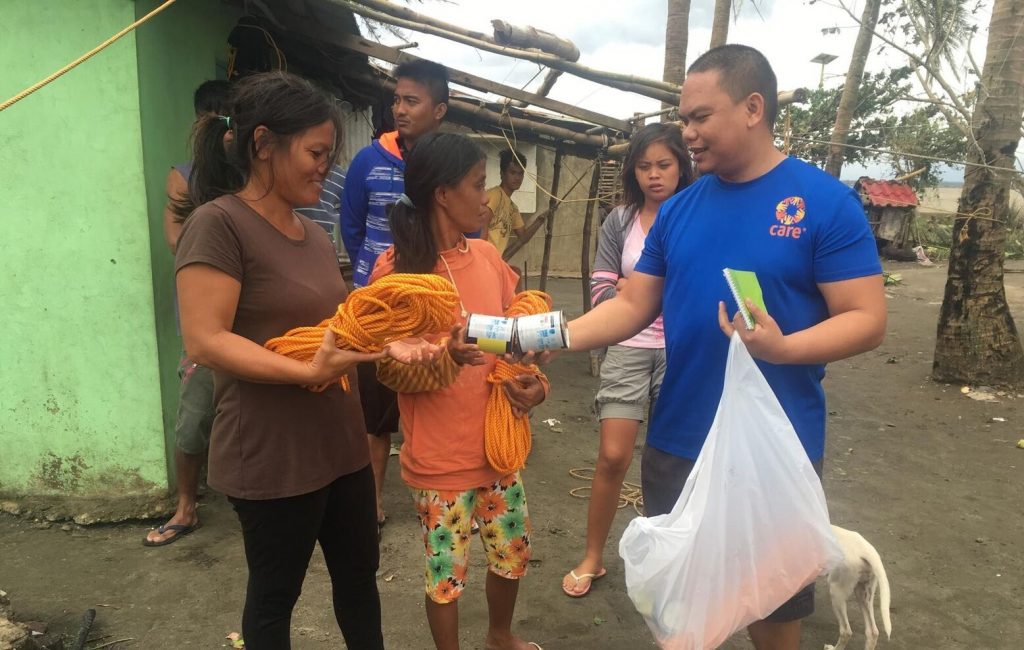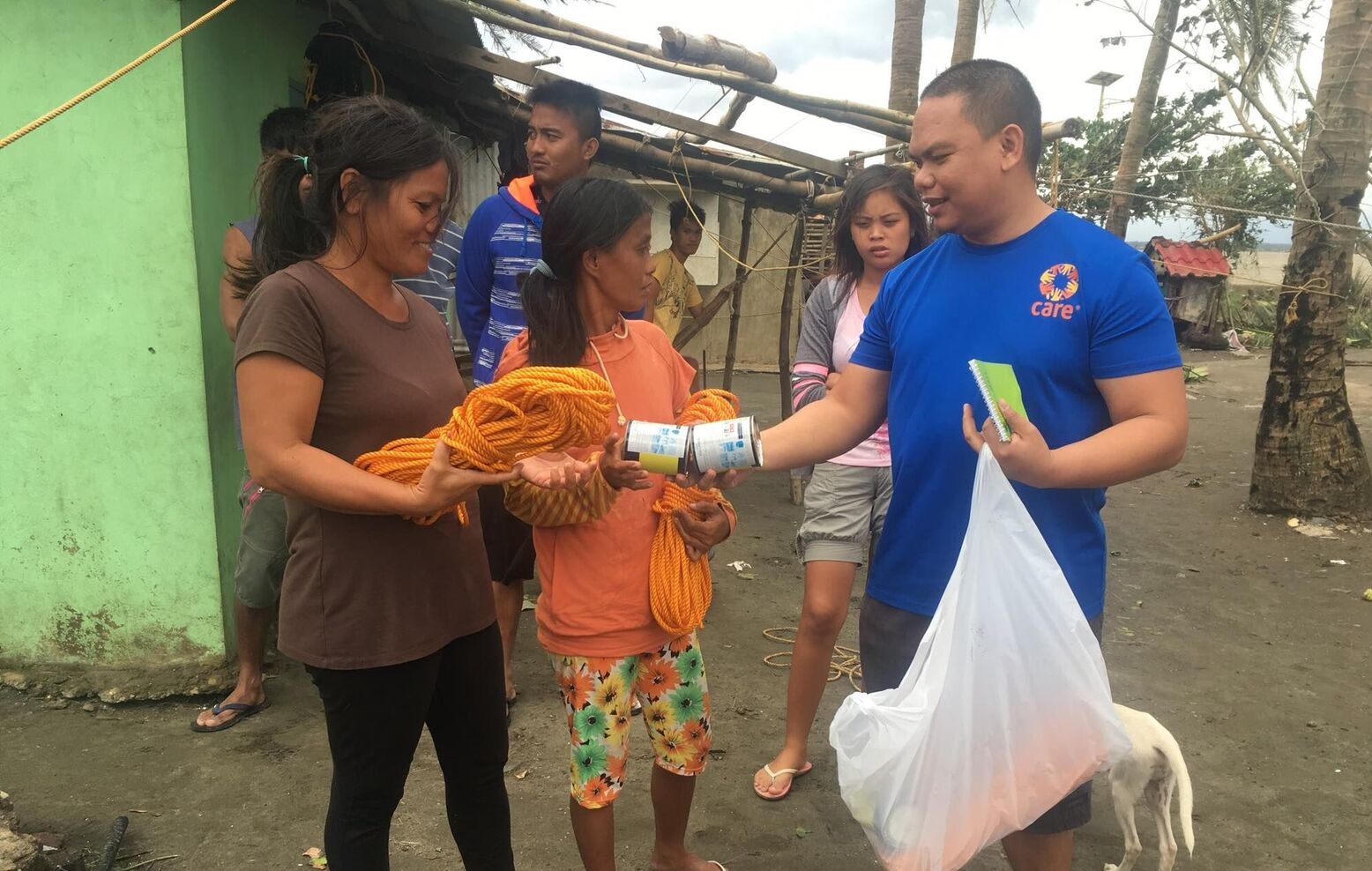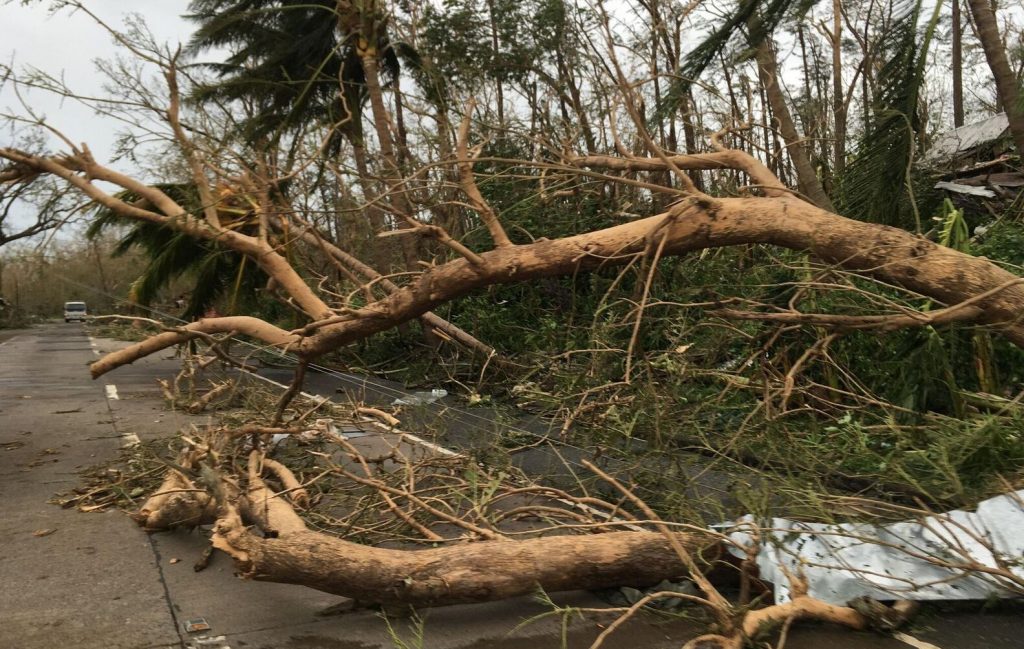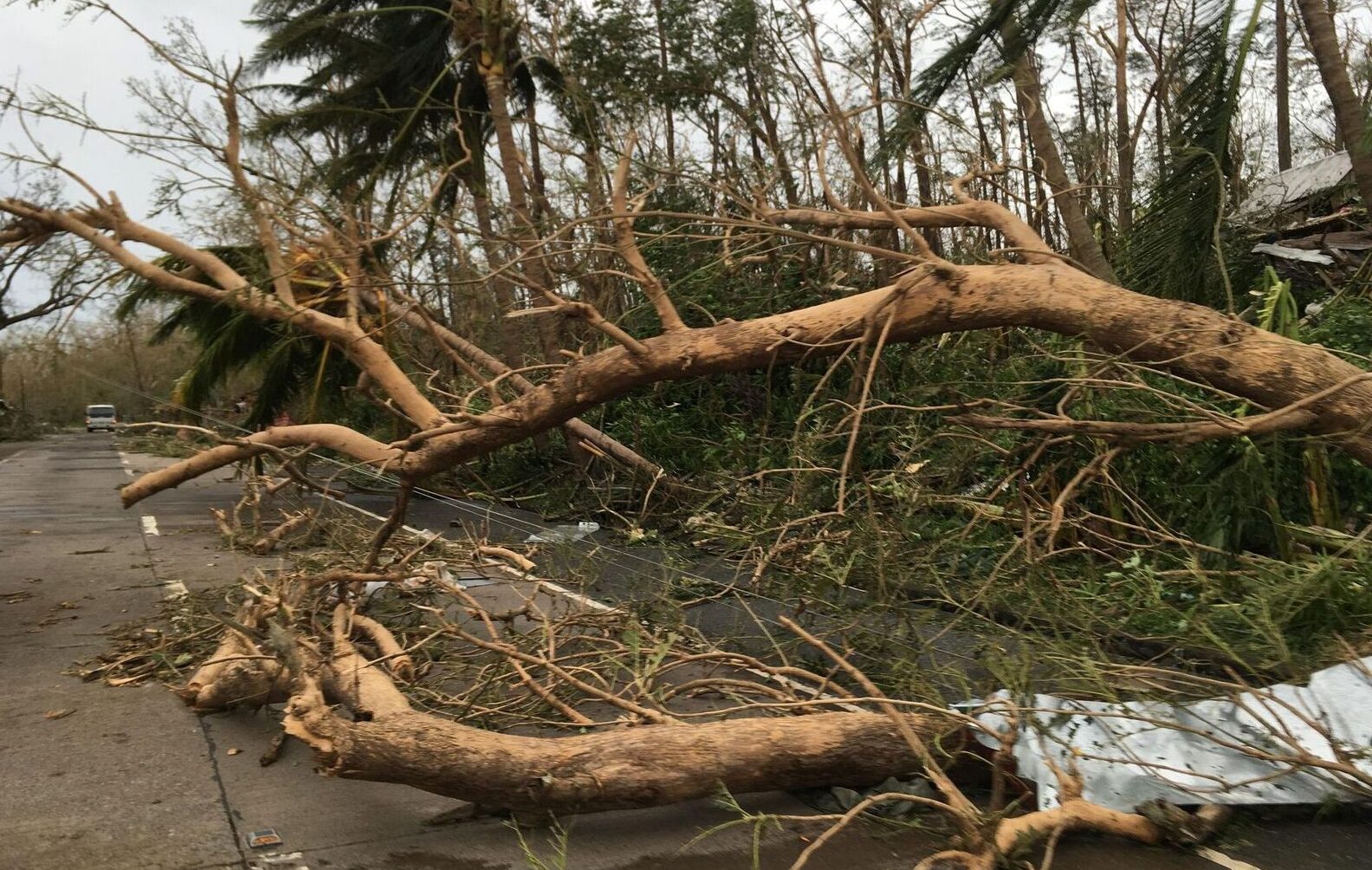 First in and often last to leave
Each year, we respond to dozens of new and ongoing emergencies, providing humanitarian assistance to more than 10 million people.  With emergency-response experts on the ground in over 60 countries we provide emergency food, relief supplies, water, sanitation, shelter, health care and livelihoods support to people in need.  After immediate needs are met, we stay on to support affected people and communities to rebuild their lives.
Acting fast when a disaster hits is critical
CARE has been responding to emergencies since 1945 and when disaster strikes, CARE responds to emergencies in poor countries around the globe – from earthquakes and typhoons, to tsunamis and famine, from the Syria refugee crisis to the Guatemala volcano.
Your donation to our Global Emergency Fund means we can immediately provide lifesaving aid and services to those who need them most.  Every year, CARE responds to emergencies and disasters that affect the lives of millions of people around the world.
Donate by phone
Call 1800 020 046 toll free and pay by credit card.
Donations over $2 are tax deductible.
CARE will use donations to our Global Emergency Fund to provide emergency relief and services to those who need them most. This will help the world's most vulnerable people prepare for, and recover from, emergencies and disasters.