Double your lifesaving impact today
Double your lifesaving impact today
Your gift MATCHED 2X
Your gift MATCHED 2X
Cyclone season in the Pacific is just a few short months away. We need to raise $60,000 before 10 June to help ensure communities across the Pacific are prepared for disasters.
Your donation will be matched 2x to support CARE's lifesaving work helping courageous local women to lead their communities in times of disaster and beyond.
An anonymous donor has generously offered to match all gifts, dollar for dollar, up to a total of $30,000* for our disaster survival appeal, helping to support women across the Pacific prepare their communities for the looming cyclone season.
In the Asia-Pacific region, women and children are 14 times more likely to die or be injured in a disaster and its aftermath, because the vast majority of emergency and disaster relief is not designed for, or by, women.
Women across the Pacific refuse to accept that their lives will be a repetitive cycle of disasters and rebuilding, without any progress being made to build a better life for themselves and their families.
They may not be able to control the weather — but they can control how prepared their communities are for it, and how they can respond to it. And your support, doubled today, can help them access the right resources and opportunities to make this a reality.
Donate $130 = $260
Donate $250 = $500
Donate $500 = $1000
Please make your matched gift as soon as possible.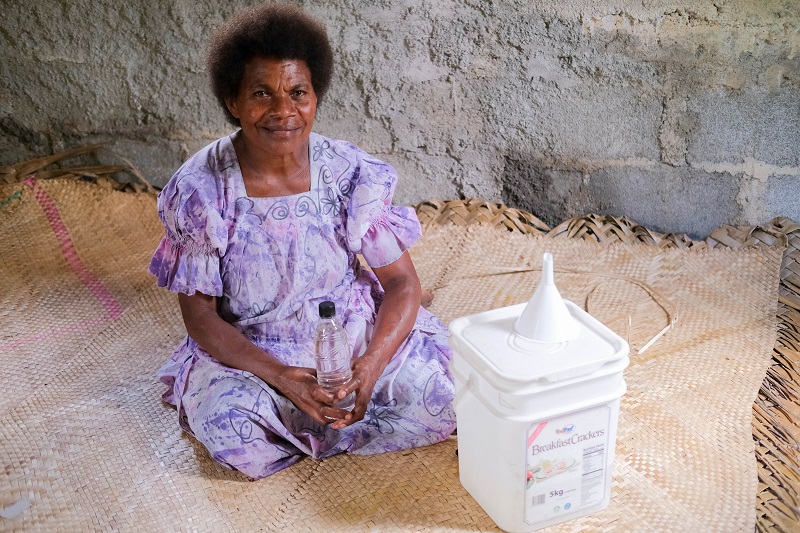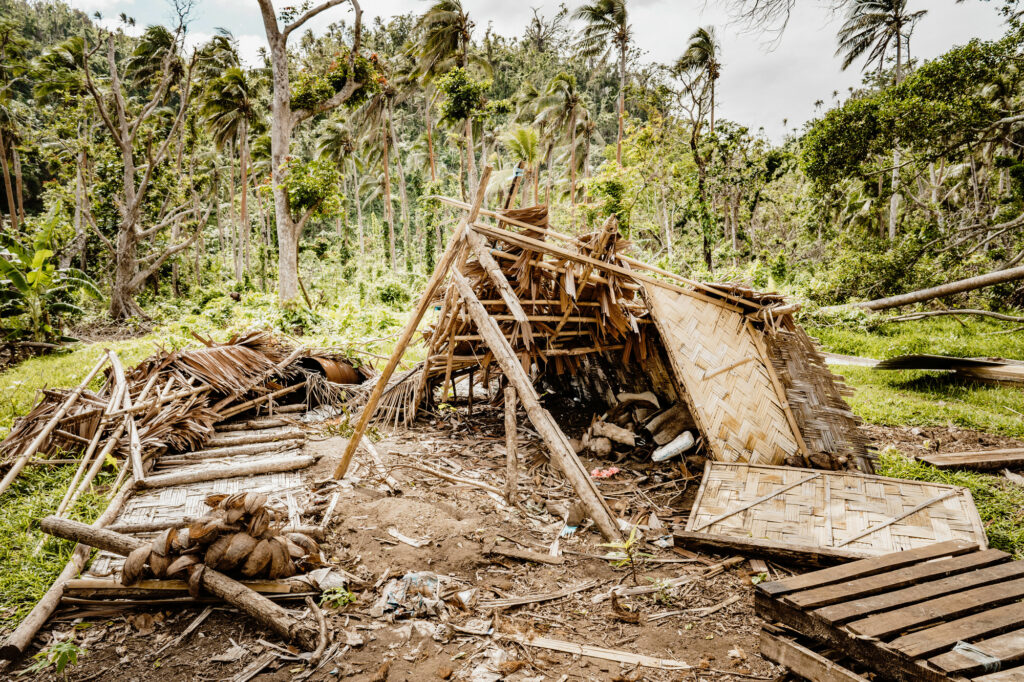 Being prepared saves lives during a disaster.
CARE works with women like Margaret in Vanuatu to create Community Disaster Committees to lead their communities to safety in times of emergency. Volunteers learn how to build cyclone-proof houses, run simulations on what to do when warning alerts are issued, and they learn about the importance of having all voices from the community heard — especially women.
Margaret was determined to do what she could to help her community withstand the relentless disasters they've faced over the past decade. She joined CARE's Community Disaster Committee in 2015 and has become a passionate advocate for her community when it comes to preparing for disasters.
One of Margaret's biggest achievements has been making her community aware of what to do when a Blue, Yellow or Red Alert is issued by the National Disaster Management Office. And when Cyclone Harold hit Vanuatu in 2020, Margaret's community followed the system perfectly and everyone survived the disaster.
Women like Margaret are key to communities staying safe during a disaster. They just need the resources, training and opportunities to become the leaders they were born to be.
*Donations will be matched up to $30,000. Any funding above this total will still have a huge impact, going where it's needed most to support women and defeat poverty. All donations over $2 are tax deductible.
Donate by phone
Call 1800 020 046 toll free and pay by credit card.
Donations over $2 are tax deductible.
Your donation will go where it is needed most at this time. It will support women who are working hard to defeat poverty and build better lives for themselves and for their families and communities. 
Image credit:© CJ Margaret/CARE & Valerie Fernandez/CARE