South Asia COVID-19 Crisis Appeal
South Asia COVID-19 Crisis Appeal
Donate to help fight COVID-19 in India, Nepal, Bangladesh, Pakistan, and Sri Lanka
Donate to help fight COVID-19 in India, Nepal, Bangladesh, Pakistan, and Sri Lanka
A second wave of the coronavirus pandemic is sweeping across South Asia with devastating impact. 
India is reporting tens of thousands  of daily cases, with more than 450,000 lives lost to the deadly disease.
Nepal is also facing the same deadly strain of the virus, where it is expected that the pandemic will have an even more catastrophic impact on the country than the earthquakes in 2015. Already more than 800,000 positive cases have been reported – with more than 11,000 people losing their lives so far.
In India and Nepal, hospitals are overwhelmed and running out of oxygen, intensive care units are full, and people are being turned away from emergency rooms because they just don't have the supplies. 
Bangladesh, Pakistan, and Sri Lanka are also in dire need of support where the virus threatens to put healthcare systems under enormous strain. Your urgent support is needed.
Your donation will directly support our efforts to save lives in the current epicentre of the COVID-19 crisis across South Asia – with priority given to those most in need across India, Nepal, Bangladesh, Sri Lanka and Pakistan.
CARE's COVID-19 Response in Nepal
CARE is working with the government and local partners to respond to the COVID crisis, and has already supplied:
Face shields to protect frontline health workers.

Oxygen cylinders, hospital beds, swab-collection kits, and other lifesaving medical equipment.

Gloves, hand-washing materials and sanitiser.
CARE has been continuously advocating for a fast and fair roll-out of the vaccine and to prioritise the most vulnerable groups for vaccinations.
CARE mobilised female community health volunteers in two rural municipalities to raise awareness about vaccines and to identify and refer priority groups for vaccination.  
In 2020, CARE Nepal distributed nearly 500,000 face shields plus personal protective equipment (PPE) and hand sanitizer to support frontline health workers.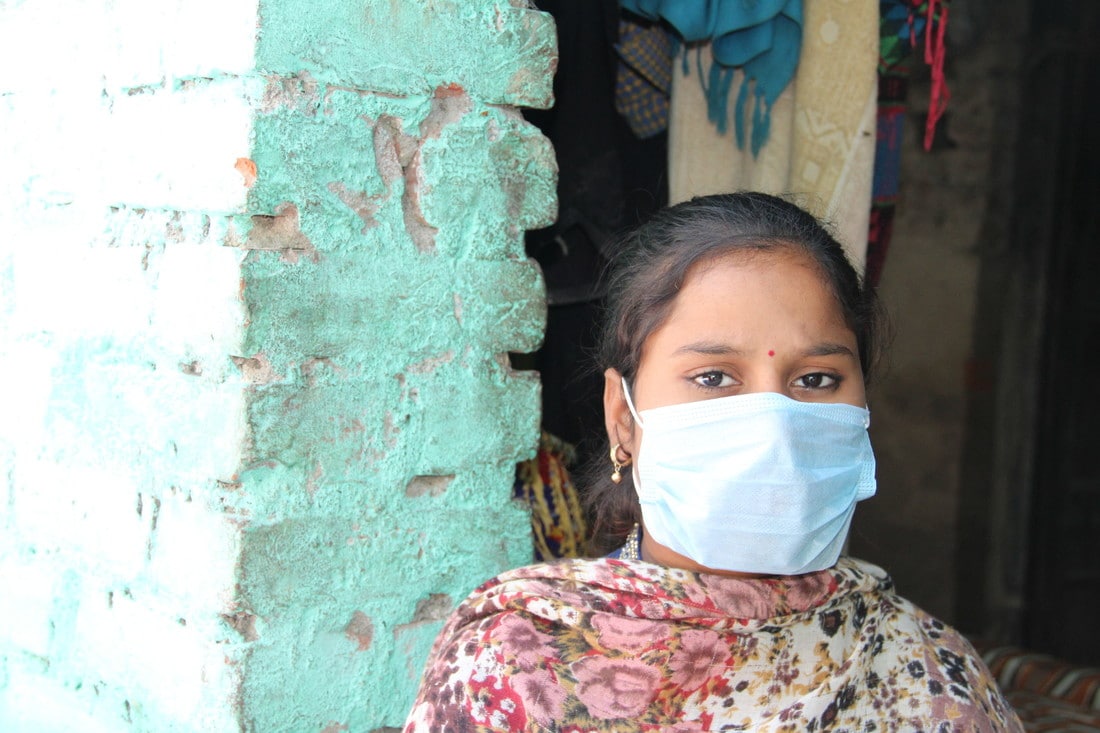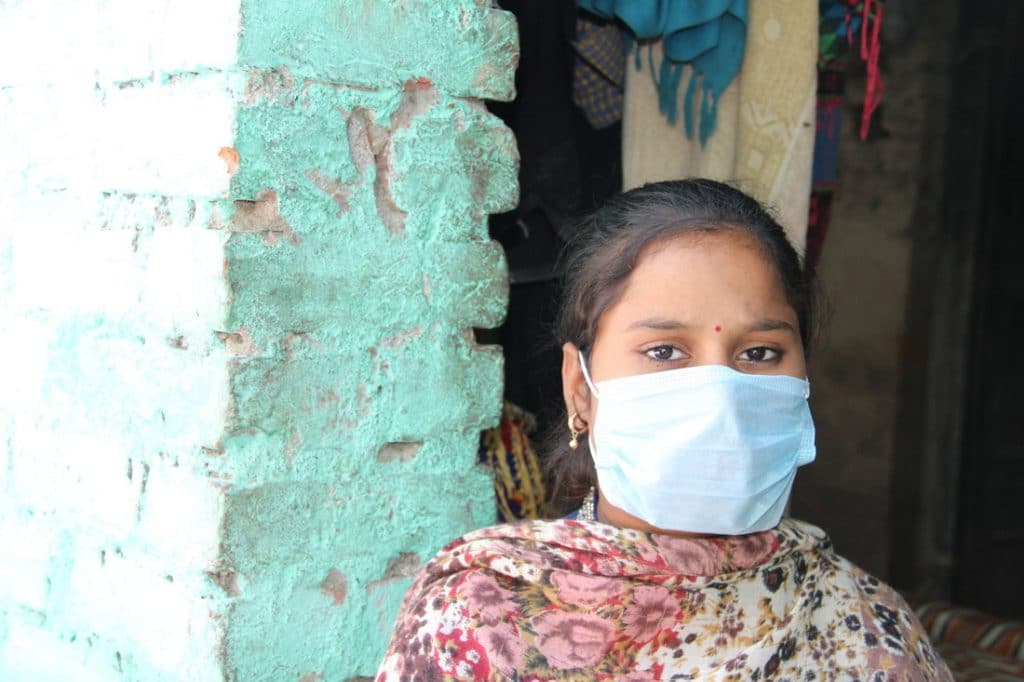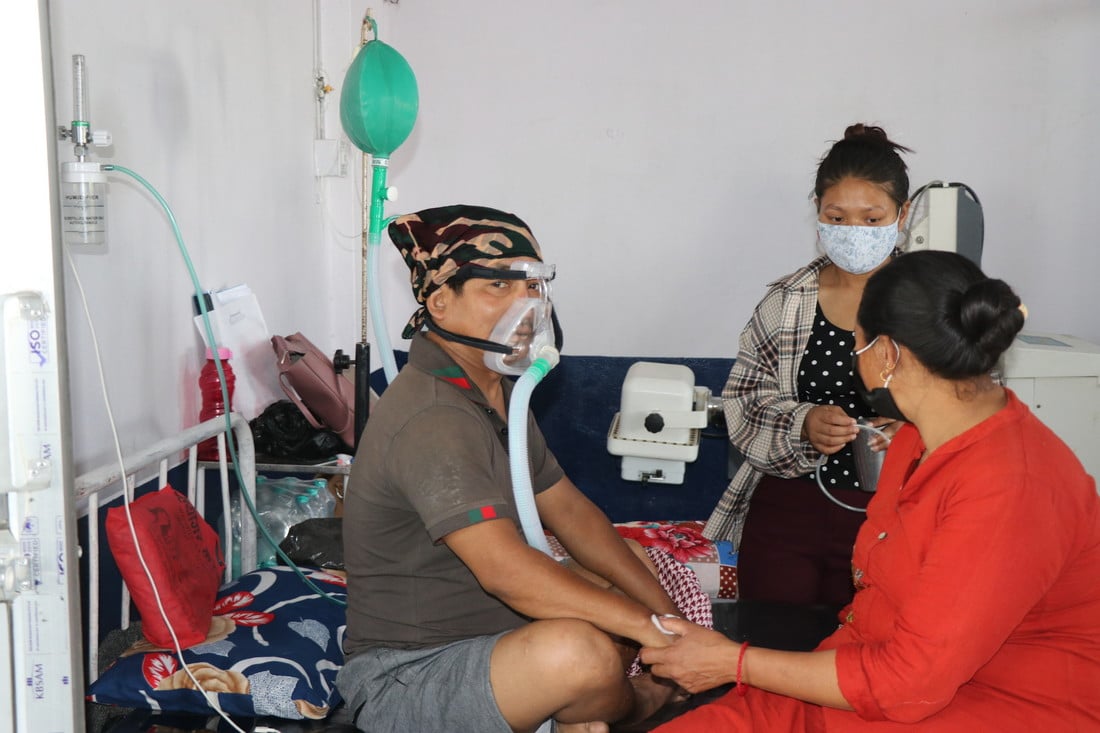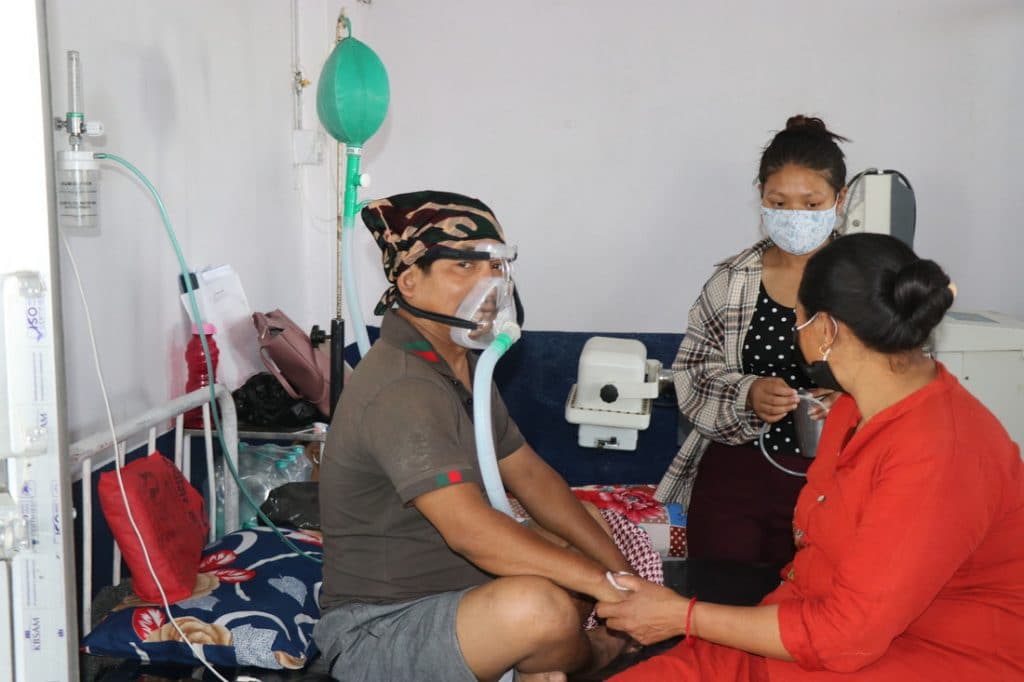 CARE's COVID-19 response in India
Our incredibly dedicated team in India is working around the clock to help stop the spread of COVID-19 – working with the Indian Government to set up temporary hospitals with supplies of oxygen, medical staff, medication, PPE kits and more.
CARE has already supported 10 million people in India with these lifesaving measures:
More than 2,000 beds in 14 facilities across the country have been set up to support existing cases and prepare for future surges

Nearly 20,000 PPE kits to frontline workers

222,000 masks

50,000 litres of sanitiser

Supporting the government's vaccine rollout

Other essentials such as N95 masks, surgical gloves, surgical caps, and disposable bed sheets

Financial support for those who have lost jobs.
CARE's response In Sri Lanka
Sri Lanka is witnessing a raging third wave of the pandemic, with health authorities reporting over 3,500 cases a day, prompting the government to impose travel restrictions, including lockdowns. 
Needed on the ground right now:
PPE for frontline health workers

Medical equipment for hospitals

Beds for intensive Care Units

Oxygen supply equipment

Health education

Vaccines

Food for people who are undergoing self-quarantine and live in isolated areas
CARE's COVID-19 response in Bangladesh
Bangladesh is the third worst affected country in South Asia, and is facing great challenges related to COVID-19. Only 10.7 per cent of the country's 163 million people have been fully vaccinated.
CARE Bangladesh is helping to stop the spread by:
distributing PPE to frontline health workers

supporting the operation of existing COVID-19 isolation centers

constructing more 20-bed isolation centers in six refugee camps in Cox's Bazar

establishing four 100-bed COVID-19 Care Centers in Dhaka, Gazipur, Narayanganj and Chattogram

training 650 frontline health workers to improve the COVID-19 vaccination process.

orienting 900 community health volunteers.
CARE's COVID-19 response in Pakistan
Pakistan has had over 1.26m COVID-19 cases, and only 14.3% of the country's 266 million people have been fully vaccinated. Bed capacity at intensive care units is reaching the limit and the oxygen supply is running low.
CARE Pakistan is responding by:

training for health staff in the clinical management of COVID-19

distribution of medical supplies including PPE, testing kits, ventilators and oxygen

teaching community members to make soap and hand sanitiser

supporting the government to set up and scale up isolation centers




sharing education messaging around proper handwashing and social distancing

upgrading telephone hotline services for patients seeking care




supporting vaccination centers

supporting campaigns to promote vaccine uptake

distributing food and hygiene kits to vulnerable families
Please donate today to help provide more hospital beds, oxygen concentrators, and additional healthcare supplies to save lives.
Donate by phone
Call 1800 020 046 toll free and pay by credit card.
Donations over $2 are tax deductible.
Should the funds raised through an emergency appeal exceed the amount required to meet the immediate and longer term needs of the people in the affected areas, or if there are changes in circumstances beyond CARE's control which limit its ability to utilise all funds in the affected areas, CARE will direct excess funds to other emergency relief activities in the future.
Monthly donations will go to emergency relief & preparedness activities where it is needed most.