On 26 February 2018, a magnitude-7.5 earthquake shook the remote highlands of Papua New Guinea, impacting more than 544,000 people.
42,000 people were left homeless after the ground opened up and consumed entire villages – dozens were killed and hundreds injured; infrastructure, farms, and water sources were all buried.
The affected region was incredibly remote, only reachable by plane or a multi-day walk through thick jungle.
Janet, who is almost completely blind, was asleep in her house the night of the earthquake, when her young daughter woke her up, asking for a drink. She got up to help her just as the earthquake struck and the house started to collapse. They got out just in time.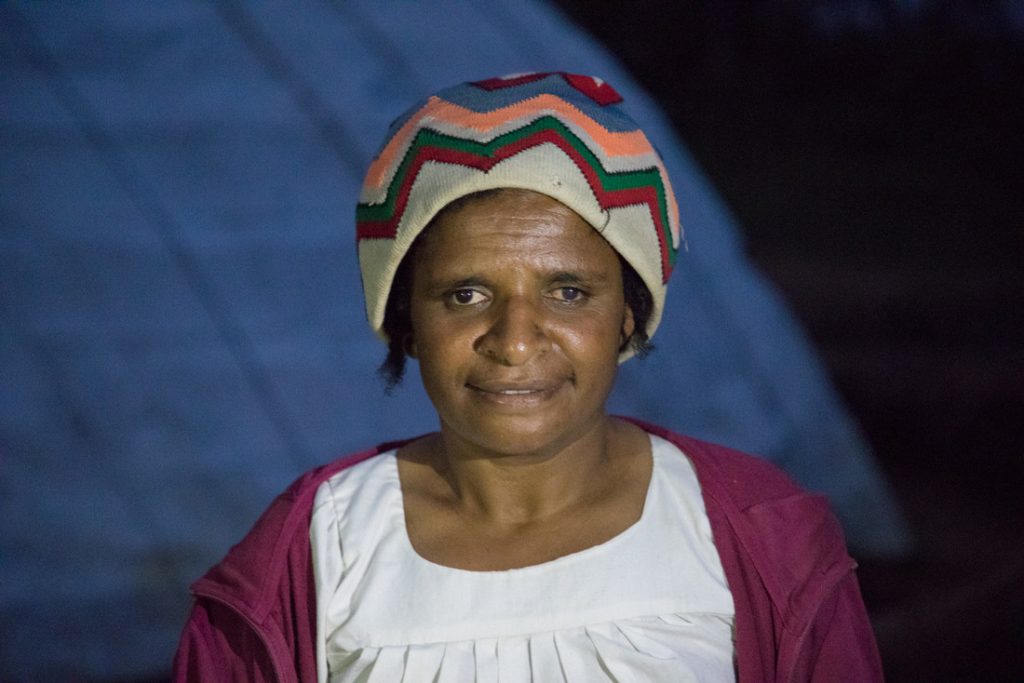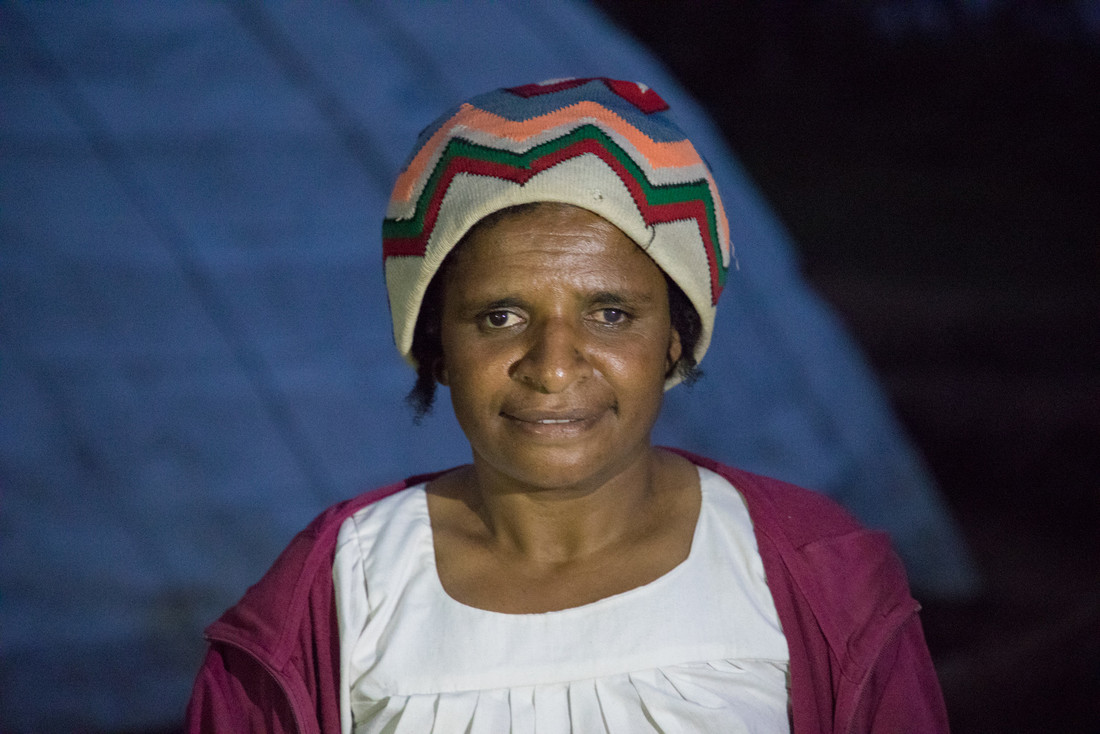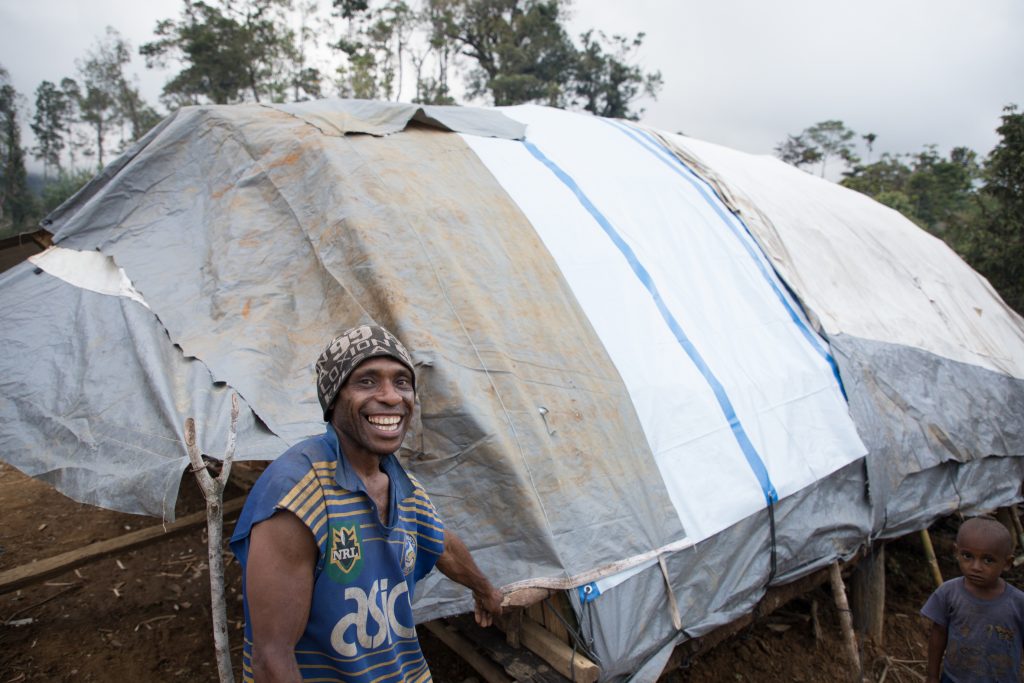 "As soon as we stepped outside the whole house collapsed," Janet said. "The door flew inside and the roof collapsed. I thought it was the end of the world. I think it was God's warning for my daughter to wake me. If she'd waited one more minute we might be buried beneath that house."
Janet's entire village was destroyed, so she, along with more than 1,000 other people, migrated to a safer location where CARE was providing emergency supplies to families who had lost everything.
To reach everyone, CARE Australia partnered with the Strickland Bosavai Foundation, and the Papua New Guinea Association of Disabled Peoples to rapidly deliver emergency supplies to the most vulnerable families across in the hardest to reach areas.
Your support has helped CARE and our partners reach more than 5,300 people so far:
5059 people received emergency shelter materials
5059 people received seedlings to regrow their farmland
1,181 people have been trained to rebuild their houses with safer techniques
4250 women and young girls received sanitary supplies
5360 people provided with relief supplies like flashlights, cooking equipment and soap
This has been made possible thanks to the kindness of our donors, who include the Australian Government, the Canadian Government, the New Zealand Government, and of course, the Australian public. On behalf of the children and families you've helped in their time of greatest need, thank you for your generous support.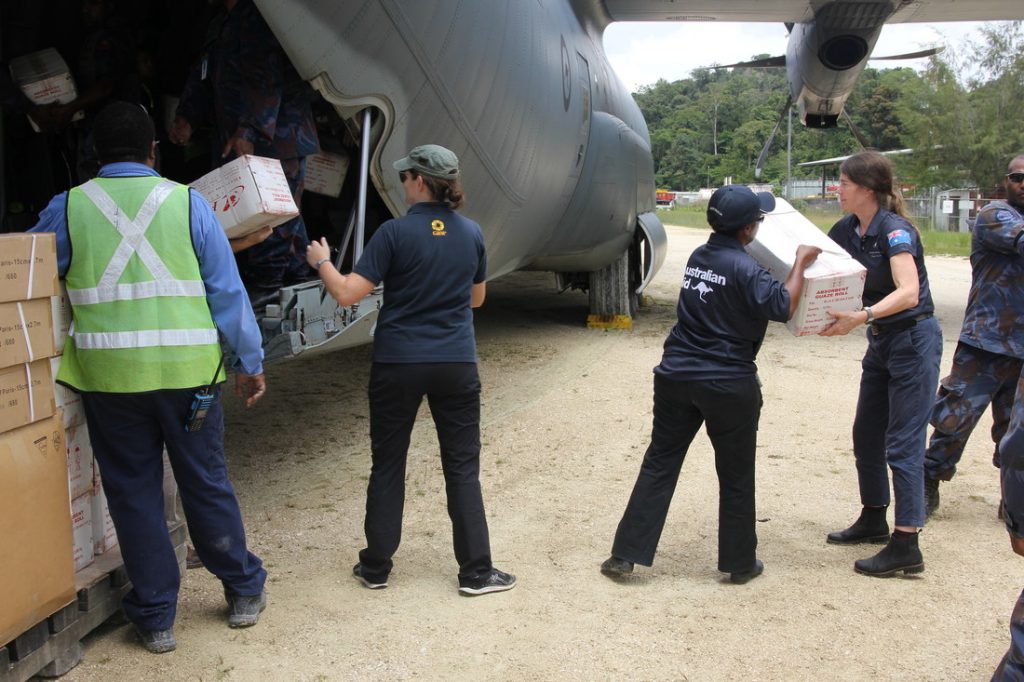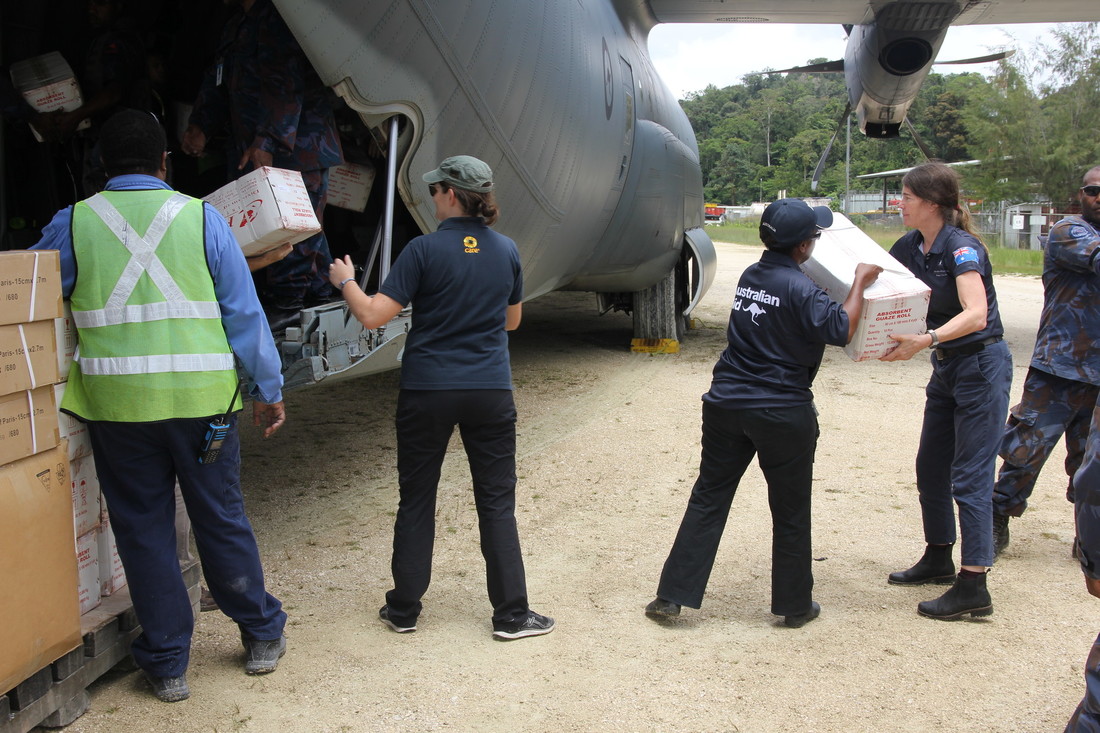 Your help is still needed
Immediately after a disaster, getting lifesaving supplies to those affected is the top priority. As the months, and even years go on, the focus shifts to long-term recovery efforts. For example, in Papua New Guinea, many of the survivors of the earthquake still don't have enough food to feed their families, having lost entire farms.
"We just eat bush ferns because we lost our garden," Janet said. "Before, we had plenty of bananas, pumpkins, plenty of food. My children say they feel like they are dying from hunger."
CARE is now training people to grow fast-yielding crops to help alleviate ongoing hunger and sell the surplus at market.
Your donation to our Global Emergency Fund means we can immediately provide lifesaving aid to those who need it most, and continue to support communities to be prepared and ready for when disaster strikes.
Donate by phone
Call 1800 020 046 toll free and pay by credit card.
Donations over $2 are tax deductible.
Should the funds raised through an emergency appeal exceed the amount required to meet the immediate and longer term needs of the people in the affected areas, or if there are changes in circumstances beyond CARE's control which limit its ability to utilise all funds in the affected areas, CARE will direct excess funds to other emergency relief activities in the future.
Monthly donation will go to emergency relief & preparedness activities where it is needed most.