A massive 7.5 magnitude earthquake struck the remote Highlands of Papua New Guinea on 26 February 2018.
There were at least 100 fatalities, many injuries and widespread damage to infrastructure, food gardens and water sources. More than 270,000 people have been affected.
CARE Australia launched an emergency response and is distributing items to families in urgent need.
"Many of the places hardest hit are still only accessible by helicopter," said Anna Bryan, CARE's Program Director in PNG. "This area is extremely remote and it's going to be extraordinarily difficult to get relief supplies to communities in need."
So far, CARE has distributed hygiene kits, medical kits, clothes, cooking utensils, mosquito nets and garden tools to more than 4,000 people.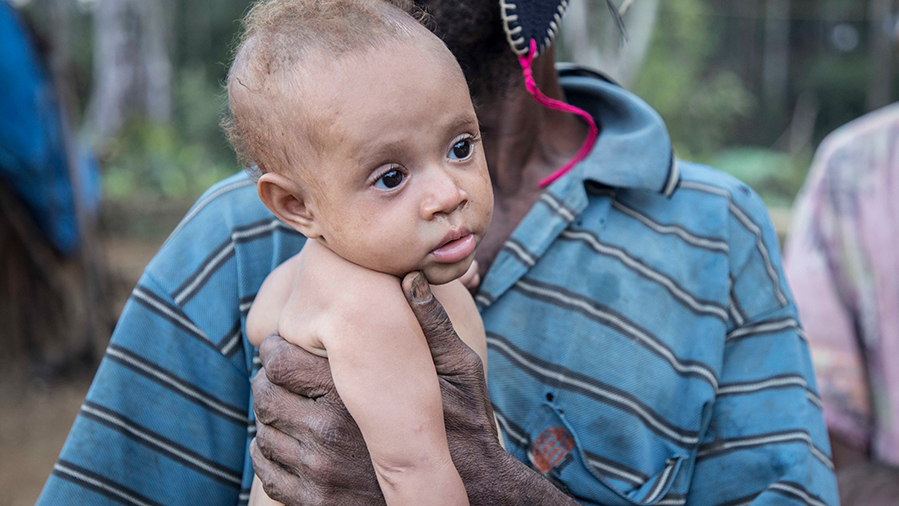 Please donate to our PNG Earthquake appeal now.
Donate by phone
Call 1800 020 046 toll free and pay by credit card.
Donations over $2 are tax deductible.
Should the funds raised through an emergency appeal exceed the amount required to meet the immediate and longer term needs of the people in the affected areas, or if there are changes in circumstances beyond CARE's control which limit its ability to utilise all funds in the affected areas, CARE will direct excess funds to other emergency relief activities in the future.
Monthly donation will go to emergency relief & preparedness activities where it is needed most.