Pakistan Floods Emergency Appeal
Pakistan Floods Emergency Appeal
Donate Now
Donate Now
More than a third of Pakistan under water following mass flooding.
Catastrophic floods are devastating Pakistan. At least 1,100 people have been killed and more than 30 million are affected as entire communities have been swept away. Hundreds of thousands of people have been made homeless and are exposed to the elements. Schools, roads, crops and livelihoods are gone and conditions are expected to worsen as the rains continue.
The Government of Pakistan has declared a national emergency and estimates that one third of the country – an area larger than the state of Victoria – is under water. 
CARE and our partners are working in all the affected areas, providing lifesaving relief supplies including food, shelter, sanitation and hygiene items and child survival kits. We will be setting up safe spaces for women and children and will be supporting the recovery process and helping families rebuild what they've lost.
Thousands have already lost everything they love and own. Please give now to provide emergency aid.
$150 can provide a family with hygiene kits
$300 can cover the cost of constructing a block of emergency latrines
$445 can provide a displaced family with a temporary shelter
$740 can provide a family with a winterised tent to protect them from the elements
Please give now to help rush lifesaving aid to those affected by this crisis.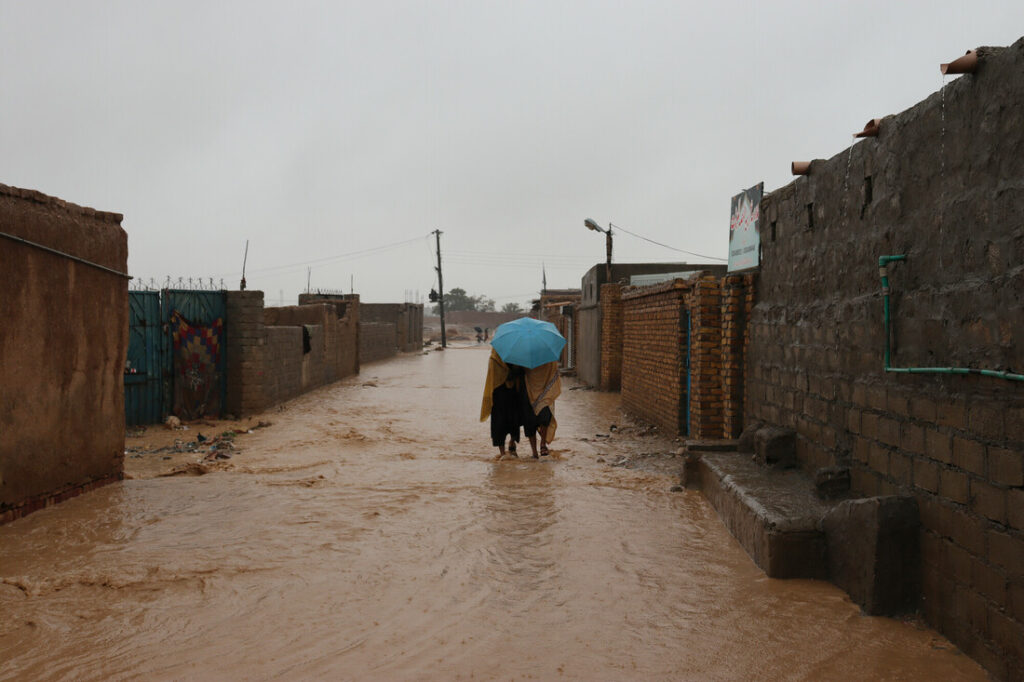 What is the situation in Pakistan?
Monsoon rains have caused devastation across as much as one third of the country. At least 1,100 people have been killed in the past few weeks alone and thousands have been made homeless. The ongoing heavy rains are making the situation worse and worse and we're hugely concerned about the safety of countless families in Pakistan.
People are living out in the open with basic sheets over their heads and access to latrines is very limited. 
The most urgent needs are for lifesaving items like lifejackets, clean water, food, shelter, health assistance, as well as access to sanitation and hygiene, protection, cash assistance, livelihoods support. 
What is CARE Australia doing to help?
CARE is present in all the affected areas and our highest priority is supporting women, children and people with disabilities as well as the 650,000 pregnant women in the area. We are working directly and with partner organisations in Pakistan to deliver immediate emergency assistance including: food, tents and shelters, sanitation and hygiene items, child survival kits and safe spaces for women and children. 
Following the initial emergency response phase, CARE plans to support the recovery of flood-affected communities by rehabilitating or constructing permanent shelters, water supply systems, household latrines and schools. CARE also plans to conduct livelihood activities, and to support the education sector through the provision of teaching and learning material.
Will my donation help people affected by this crisis?
Yes, funds raised through this Emergency Appeal will support those affected by the crisis in Pakistan.
How long has CARE been working in Pakistan?
CARE has been working in Pakistan since 2005, contributing towards mitigating the impact of disasters through our humanitarian action programs. We work in some of the most remote and logistically challenging areas of Pakistan to address the underlying causes of poverty, with a special focus on women, children and the most marginalised people.
Donate by phone
Call 1800 020 046 toll free and pay by credit card.
Donations over $2 are tax deductible.
Should the funds raised through an emergency appeal exceed the amount required to meet the immediate and longer term needs of the people in the affected areas, or if there are changes in circumstances beyond CARE's control which limit its ability to utilise all funds in the affected areas, CARE will direct excess funds to other emergency relief activities in the future.
Monthly donation will go to emergency relief & preparedness activities where it is needed most.
Top: CARE and our partners are providing lifesaving relief to those who've lost everything. Image: © Maryam Imtiaz/CARE