For women living with the daily reality of poverty, putting their children's needs ahead of their own can mean missing out on meals or working back-breaking jobs on minimal pay to send them to school. 
It can also mean having to rely on a male breadwinner and not having a say in how his income is spent. With your support, more women will have access to the tools, resources and opportunities they need to thrive.
But when a woman has the opportunity to lift herself out of poverty, she will bring her family and her community with her. When her voice is listened to, she speaks not just for herself, but for others too. 
Donate now, so women like Silaumau can help build a better life for themselves, their children, and their communities.
Silaumua's Story
One in four people living in the Pacific Islands are likely to be living below their country's basic-needs poverty line. Like many couples in their community, Silaumua and her husband Lakopo lived off one income for years:
"My husband was the sole breadwinner. We also have a cocoa plantation and some taro patches, so I used to roast and grind cocoa beans and sell them, but still couldn't make ends meet as the cost of living is very expensive."
A couple in Silaumua's village told her about Women in Business Development Inc (WIBDI), CARE's partner in Samoa, who work to help women build, grow and maintain their own businesses. 
Along with five other women in her community, Silaumua was trained in how to grow, collect, husk and process coconuts to make virgin coconut oil. As well as helping to train the group to manage their new business, WIBDI also set up a production site for them — and bought their oil once it was processed, to be exported to overseas buyers.  
Silaumua is now a successful business woman and a stable income-earner. Her children are in school and she and her husband no longer rely on financial help from their relatives.
Women like Silaumua continue to bear the brunt of poverty. For far too long they've been denied access to the resources and decision-making power they need to thrive. We must take action right now to give these women and their children a better quality of life.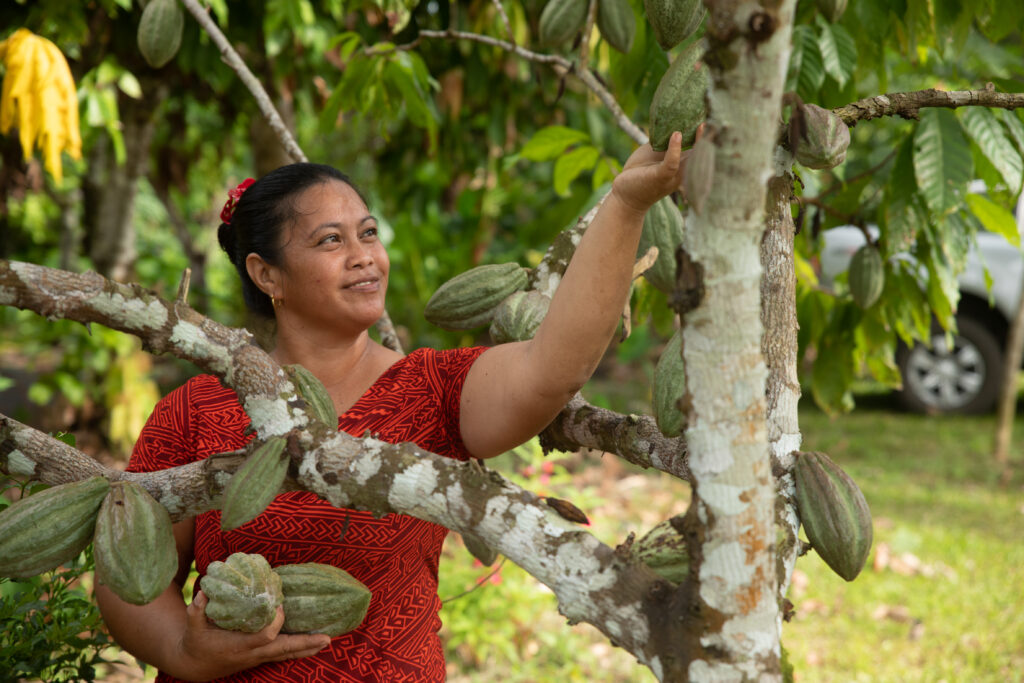 Donate by phone
Call 1800 020 046 toll free and pay by credit card.
Donations over $2 are tax deductible.
Your donation will go where it is needed most at this time. It will support women who are working hard to defeat poverty and build better lives for themselves and for their families and communities.
Images:© Georgina Ishmael/CARE