WHEN A CHILD IS BORN…
WHEN A CHILD IS BORN…
Every woman deserves a safe birth and a healthy baby
Every woman deserves a safe birth and a healthy baby
Becoming a mother can be a wonderful, joyful experience. But for too many women living in poverty, becoming a mother can be terrifying. It can also be fatal.
The birth of a child should be a moment of joy – not a fight for survival. You can help prevent tragedy and heartbreak with a special Christmas donation.

Choose a payment method
Secure payments by

Disclaimer
CARE Australia will use your information to process your donation and to tell you about our work: see our privacy policy. We don't rent, sell or exchange your information without your permission.
Sareeda's story
Sareeda lives in Bihar, one of the poorest states in India. Here, millions of people – including many pregnant women – live below the poverty line. Healthcare can be difficult to access, putting pregnant women and babies at risk.
Giving birth can be an anxious time for all mothers, but Sareeda was terrified.
The umbilical cord detached from her baby while she was still in the womb. Her unborn baby was in serious trouble. To make matters worse, there were no doctors on hand to perform emergency surgery.
Fortunately for Sareeda, the clinic was involved in a crucial CARE initiative – one that was helping medical staff be better prepared for dangerous emergencies just like this.
Thankfully, two women from the CARE-initiated training program were on-hand to help Sareeda.
They knew they had to act fast. So immediate arrangements were made to take Sareeda in an ambulance to larger clinic, accompanied by a trained nurse.
But in the ambulance, the situation turned from bad to worse. Sareeda's baby was born on route to the clinic and she wasn't breathing. The nurse who had accompanied Sareeda was on hand and knew her baby needed to be resuscitated immediately if she were to live.
In remote communities like Bihar, it's not uncommon for women to give birth on the way to the clinic – sometimes even in the back of a rickshaw. This makes birthing complications like Sareeda's even more dangerous.
Luckily, Sareeda and her baby survived their ordeal. The crucial difference is that Sareeda gave birth in an ambulance with a medical professional who knew how to care for her and her baby.
You can help CARE support more nurses, midwives, doctors and community health workers to keep more mothers and their babies safe during birth.
Please donate today and help ensure more precious lives are spared.
DONATE TODAY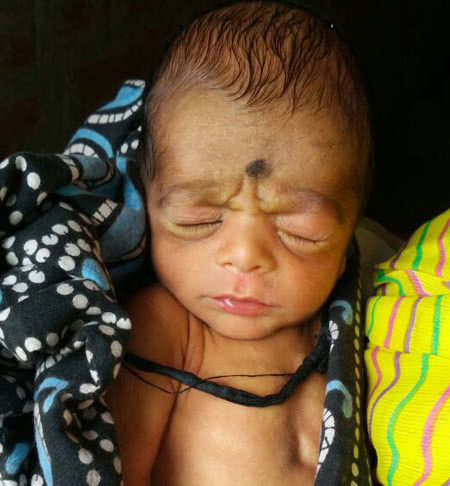 Reena and Shreya's story
When Reena gave birth to her baby girl in Bihar last year, the joy of welcoming her second child into the world was quickly replaced with fear she may not survive.
Reena's baby Shreya* weighed just 1.5kg when she was born and was in desperate need of special care. But the local medical clinic did not have the equipment or trained staff to help her. Reena had no alternative but to return home.
The fact that Shreya survived birth was one thing, but surviving her first 28 days of life would be another challenge entirely.
CARE has been working hard with communities in Bihar, training local volunteers and nurses to identify babies like Shreya and provide them with the special care they need.
Thanks to lifesaving CARE projects in Bihar, a community health worker was alerted about Shreya, and visited Reena at home every few days for four weeks. She showed Reena how to provide the special care Shreya needed including how to breastfeed her tiny baby and keep her thin body warm. After 28 days, Reena was relieved to see Shreya had almost doubled her birth weight and was growing stronger each day.
Right now, another baby like Shreya is in danger of losing their life before it's barely started. Please donate today to help them before it's too late.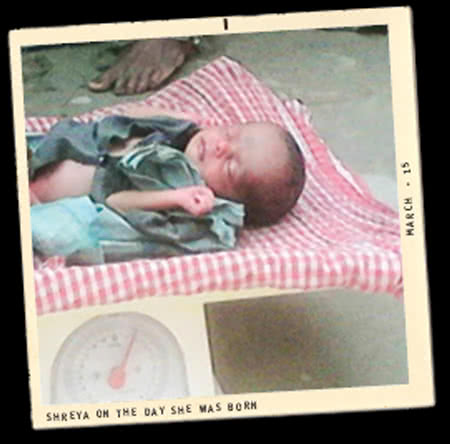 Searching, caring and training
In Bihar, India, CARE is supporting a large network of midwives and healthcare workers to cover all 38 districts of the region. Together with nurses and hospital staff, we are helping more of Bihar's most at-risk babies survive their first 28 days by:
Searching – midwives and healthcare workers are alerted to the birth of a vulnerable baby via CARE's network.
Caring – Healthcare workers visit mothers and babies at home, teaching the importance of breastfeeding, skin-to-skin contact and how to watch for signs of trouble.
Training – CARE facilitates training of healthcare staff in hospitals and clinics so they can offer better care.
In just two years, CARE has helped reach 800 premature, underweight or high-risk babies across Bihar. With your support, we can reach even more of the world's most vulnerable newborns with lifesaving care.
Donate by phone or mail
Call 1800 020 046 toll free and pay by credit card. Download this form, print it out and mail it, including a cheque or credit card information CARE Australia Reply Paid 61843 Canberra ACT 2601 Donations over $2 are tax deductible. The examples above show a few of the many ways you can help poor families and communities across the world through CARE projects. The actual aid you provide is tailored to local conditions, and therefore may vary according to differing needs.

*CARE is committed to being a child safe organisation. Names of children have been changed.