Haiti Earthquake Emergency Appeal
Haiti Earthquake Emergency Appeal
A 7.2-magnitude earthquake struck Haiti - Donate now
A 7.2-magnitude earthquake struck Haiti - Donate now
2021 Haiti Earthquake
On the morning of Saturday 14 August, a 7.2-magnitude earthquake struck Haiti.
More than 1,800 people have been killed, thousands more injured and countless others are still missing and have been made homeless by the destruction.
The earthquake has struck when half of Haiti's population (around 4 million people) are already struggling to feed themselves and their families. Support from the international community will be vital to ensure those who were already hungry, and have now lost everything, can survive this disaster.
Please give now to CARE Australia's Global Emergency Fund to provide lifesaving support to families all around the world enduring crises like this.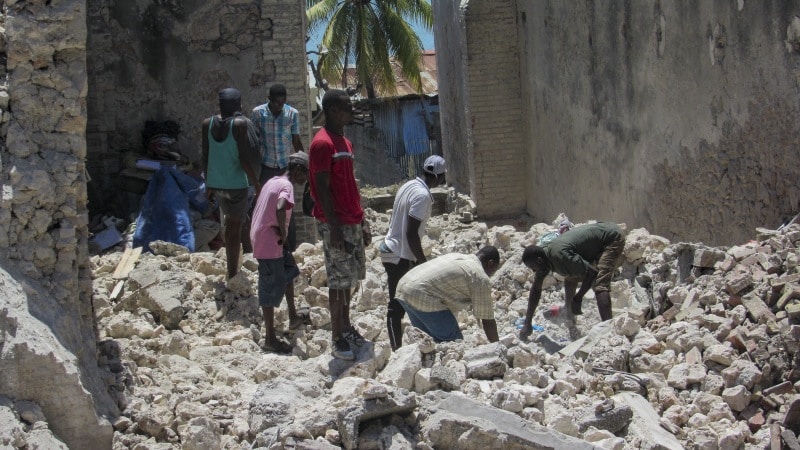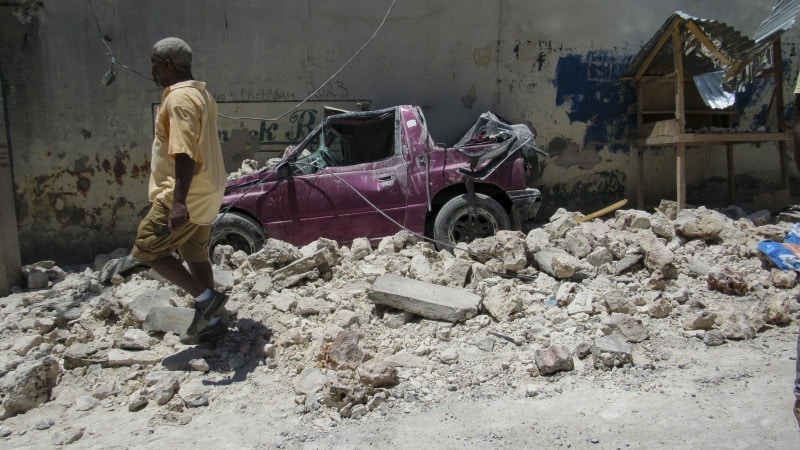 A race to reach those in need
"Many of the areas affected are logistically very challenging to reach so we are not likely to know the full impact of the earthquake for days to come as teams access these remote areas," says Lora Wuennenberg, CARE Haiti Interim Country Director.
"Our thoughts are with all those who have lost lives and loved ones. This latest earthquake – which is actually recorded as higher than the 2010 earthquake that killed hundreds of thousands – is likely to significantly worsen the situation for an already struggling nation."
The country's southern peninsula is the worst affected area, where churches collapsed during morning mass, trapping gatherers in the rubble. Rescue and recovery efforts are challenging due to the catastrophic damage to hospitals, roads and bridges.
Tropical Cyclone Grace
Tragically, Tropical Cyclone Grace is also closing in on the island and is likely to devastate the thousands who have lost their homes.
"All rescue efforts are being expedited, so we can get as many people to safety before the storm, which is headed for that region of the country," explains Muhamed Bizimana, CARE Haiti Assistant Country Director. "All major hospitals are overwhelmed. Small health posts are equally overwhelmed. As the rescue effort continues, more people are arriving extremely injured, and in need of immediate medical attention."
Fortunately, CARE was already working near the epicentre of the earthquake, and our local teams have begun distributing tents, water and basic relief items to thousands of survivors in Grand Anse. They are desperately trying to reach as many people as possible before Tropical Cyclone Grace reaches the island, and potentially causes more havoc. CARE has Cyclone Response Kits in Haiti already and is preparing to distribute them to affected communities before Tropical Cyclone Grace arrives.
CARE's work in Haiti
CARE started operations in Haiti in 1954 with emergency response interventions. Since then, we have continuously expanded our programs to include diverse development projects as well as respond to the growing food crisis and COVID-19. Through our work over those years, CARE's team in Haiti has gained a wealth of experience and local knowledge, and is well-placed to deliver this urgent emergency response, as well as focus on long-term recovery and development goals.
Donate by phone
Call 1800 020 046 toll free and pay by credit card.
Donations over $2 are tax deductible.
CARE will use donations to our Global Emergency Fund to provide emergency relief and services to those who need them most. This will help the world's most vulnerable people prepare for, and recover from, emergencies and disasters.