Global Hunger Crisis
Global Hunger Crisis
38 countries are at risk of famine. Donate now.
38 countries are at risk of famine. Donate now.
Millions of lives are at risk as hunger crisis reaches levels never before seen.
Today, less food is available, accessible and affordable to hungry people than has ever been seen. More than 43 million people in 38 countries around the world are at risk of famine unless they receive immediate lifesaving assistance.
The war in Ukraine is driving up the cost of food and limiting supply because nearly one third of the world's wheat supply comes from Ukraine and Russia. Both countries are also among the top five global exporters for cereals, barley, sunflowers, and maize. The deadly impact of this war is spreading across entire continents as hunger worsens.
Tragically, it is the poorest and the most vulnerable who are the most at risk — starved by conflict and violence; by inequality; by climate change; by the loss of land, jobs and opportunities; and by a fight against COVID-19 that has left them even further behind. 
The global hunger crisis is not about a lack of food, but a lack of equality. 
Please, give now to our Global Emergency Fund and help provide lifesaving aid to mothers like Hodan.
Watch ABC News interview with CARE's Deepmala Mahla
Watch CARE's Vice President of Humanitarian Affairs Deepmala Mahla discuss the global hunger crises on ABC News. Right now, one person is estimated to die from hunger every 4 seconds.
Lifesaving support is desperately needed
Hodan lives in Somalia, and recently brought her eight-month-old son Abdirahman to one of CARE's health centres because he was dramatically undernourished.
"We eat three or four times a week," Hodan says, explaining that since losing her farm to the drought, she hasn't had a way to provide food or earn enough money to buy it.
The staff at CARE's health centre were able to give Abdirahman a special milk that helped him gain weight — 200 grams in just three days. This kind of lifesaving support is possible thanks to the kindness of our donors. 
Hodan (pictured with her son here and above) lives in Somalia, a country deeply impacted by this crisis.
Image: © Sarah Easter/CARE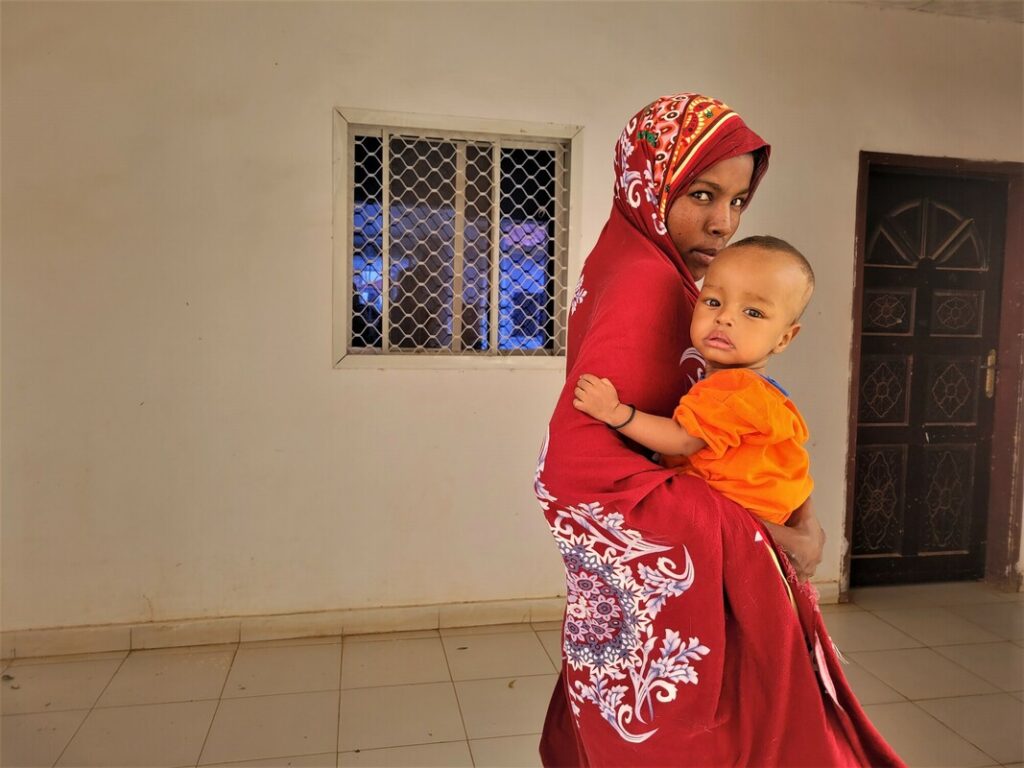 What CARE is doing
CARE's focus is on immediate hunger relief and helping people build longer-term solutions to poverty. With our partners around the world, we are:
saving lives now

with immediate food supplies, cash vouchers, access to job opportunities, and prevention of life-threatening malnutrition;

growing resilience

with more efficient farming practices, fertiliser alternatives, and safer food storage to help ensure farmers see a next harvest; and

changing systems

by working with private sector partners and donors and advocating for governments to prevent repeat crises.
The cause of food shortages
The combination of climate change, COVID-19, droughts, floods and conflicts has caused this global crisis. In addition to the war in Ukraine jeopardising the future for millions of families there has been a sharp decline in agricultural production in Europe. International trade has been disrupted and sanctions are stopping the flow of vital food and resources around the world. Without food and fertiliser, shops are empty, prices are soaring, harvests are threatened, and food insecurity is increasing.
Please give now to help save lives.
Donate by phone
Call 1800 020 046 toll free and pay by credit card.
Donations over $2 are tax deductible.
CARE will use donations to our Global Emergency Fund to provide emergency relief and services to those who need them most. This will help the world's most vulnerable people prepare for, and recover from, emergencies and disasters.
A monthly donation will go to emergency relief & preparedness activities where it is needed most.
Top image: © Sarah Easter/CARE