Empowering women
Empowering women
Help her to break the cycle of poverty.
Help her to break the cycle of poverty.
When you help one woman escape the cycle of poverty, she brings four more people with her.
In Malawi, 62% of the population live below the poverty line. They face severe financial hardship, hunger and a lifetime of poverty.
But with your help, CARE's 'WE RISE' program has helped women play a major role in helping lead their communities out of economic struggle.
There is still much to do. You can help women across some of the poorest countries in the world today.

Choose a payment method
Secure payments by

Disclaimer
CARE Australia will use your information to process your donation and to tell you about our work: see our privacy policy. We don't rent, sell or exchange your information without your permission.
Transforming lives
'WE RISE' was designed specifically to support women in leading their families and communities out of poverty. By giving women equal access to knowledge, skills and resources, 'WE RISE' has improved their quality of life, helped feed hungry families and empowered women like Fainesi to take charge of their lives.
We know the approach works. Because of people like you, 'WE RISE' has helped 40,000 families in Malawi, Tanzania and Ethiopia by:
Providing a wider variety of seeds to women farmers so children have more diverse and nutritious diets.
Starting Villages Savings and Loans groups where women learn how to budget, how to save and control their income, how to access loans to invest in their farms and ultimately how to participate equally in their communities.
Training women on farming techniques like composting and seed spacing so even very small plots of land have a good yield.
Your gift today will help other crucial programs like 'WE RISE' reach even more vulnerable women and girls around the world.
Donate now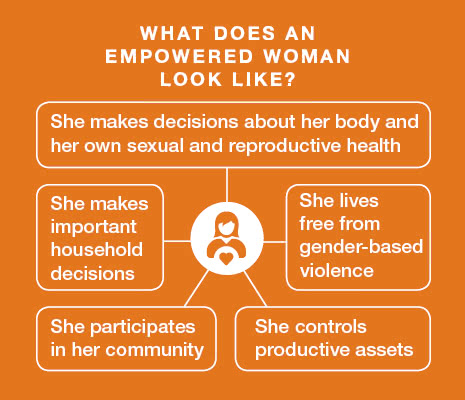 Fainesi: "I cannot rest while my grandchildren are hungry…"
When we first met Fainesi, 70-year-old grandmother and farmer in Malawi in 2012, she hadn't eaten in three days. Her grandchildren were hungry.
But our team was thrilled to catch up with Fainesi a few months ago and hear how the 'WE RISE' program has had a huge impact on the way Fainesi farms:
"Before the project we wouldn't count seeds. We would throw many in a hole. Now I know to plant one at a time, 70 centimetres apart. It's the same with both the maize and groundnuts."
She can now afford fertiliser and has also invested in some chickens. She told us, "Before [the project] that prospect was impossible."
'WE RISE' has also changed how she manages her money. She and some other women in her community started a Village Savings and Loans group. She told us, "We encourage each other to find work. The savings group makes sure we all save."
You can help us reach more incredible women like Fainesi today. Please give generously.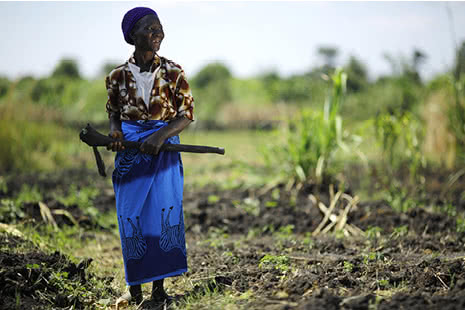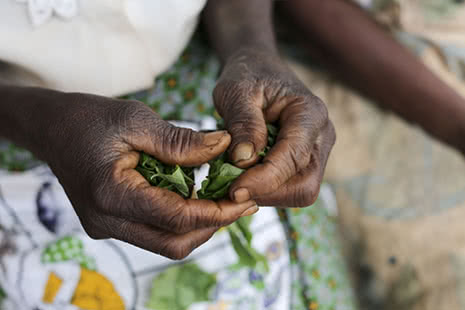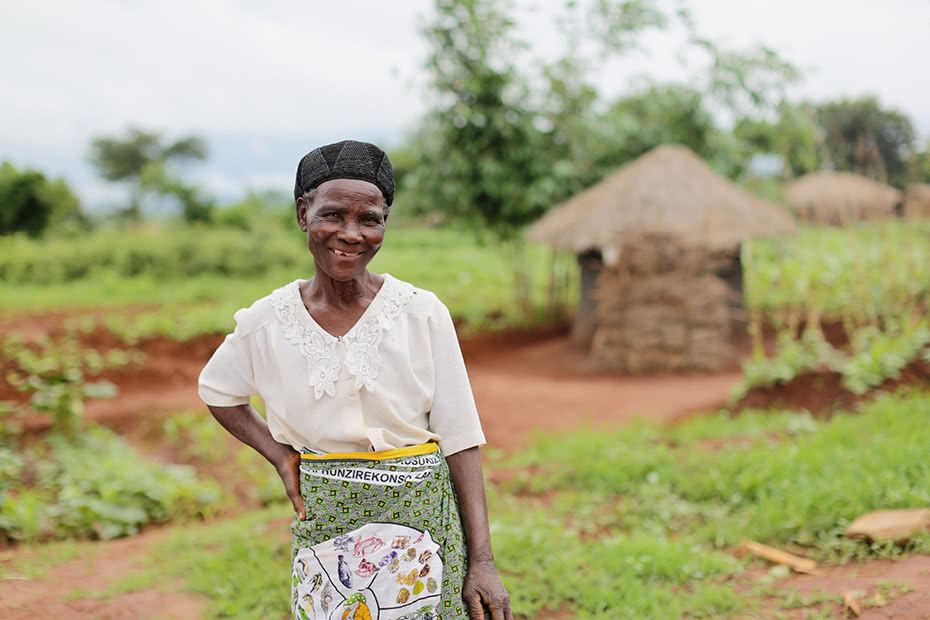 Donate by phone or mail
Call 1800 020 046 toll free and pay by credit card. Download this form, print it out and mail it, including a cheque or credit card information CARE Australia Reply Paid 61843 Canberra ACT 2601 Donations over $2 are tax deductible.
*CARE is committed to being a child safe organisation. Names of children have been changed.