Help courageous women like Margaret prepare — so they can lead their communities to safety when disaster strikes.
During disasters and emergencies, women and girls suffer most. They're more likely to be killed by tropical cyclones and floods than men —and if they do survive, they face an increased risk of violence and attacks.
Women like Margaret are taking a stand against this injustice. They refuse to accept that their lives will be a repetitive cycle of disasters and rebuilding, that's why CARE works directly with local women to lead their communities in times of disaster and beyond.
They may not be able to control the weather — but they can control how prepared their communities are for it, and how they can respond to it.
Please help vulnerable communities prepare for and survive when disaster strikes.
For every $1 invested in helping communities better prepare for disaster, we can save up to $15 in the post-disaster recovery.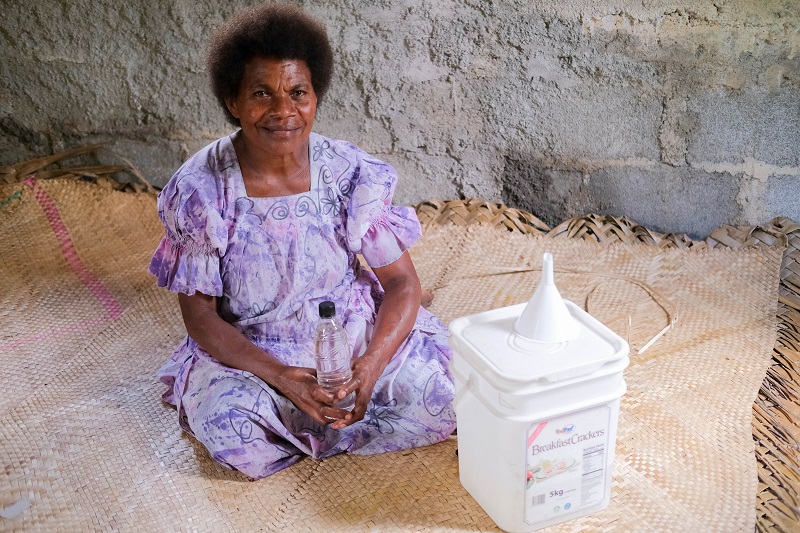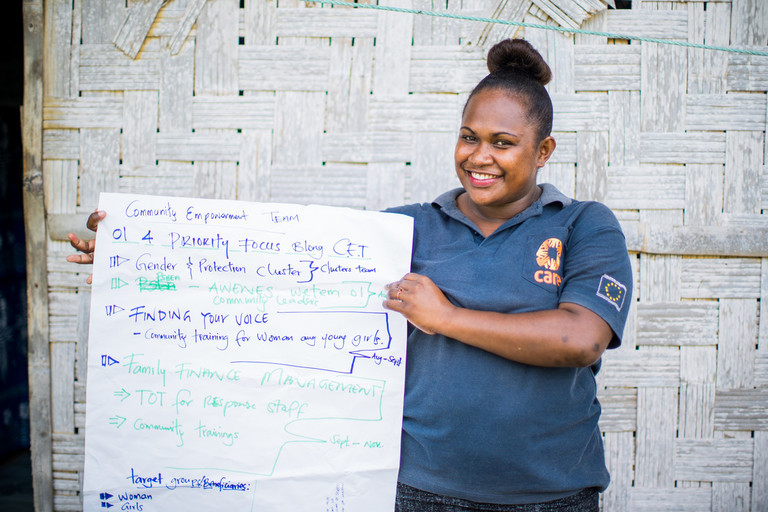 CARE's Community Disaster Committee training
Determined to do what she could to help her community cope with these relentless disasters, Margaret decided to attend CARE's Community Disaster Committee training.
"Before Tropical Cyclone Pam in 2015, there were a lot of things about natural disasters we did not know," she says. "[Now] we know what things need to be done before a disaster, especially tropical cyclones."
During training, Margaret and the other community volunteers learned how to build cyclone-proof houses. They ran simulations on what to do when the three warning alerts are issued by the National Disaster Management Office.
They were trained in how to use and maintain emergency equipment. And they learned about the importance of having all voices from the community heard — especially women.
When Cyclone Pam hit Vanuatu in 2015, the communities CARE worked with to prepare for disasters experienced less damage, fewer losses and less trauma than those we didn't work with.
This was not only because the communities knew how to prepare when the cyclone warnings came but because CARE ensures women are front and centre when it comes to disaster response.
Donate by phone
Call 1800 020 046 toll free and pay by credit card.
Donations over $2 are tax deductible.
Your donation will go where it is needed most at this time. You are helping families living in poverty, many without access to healthcare and sanitation. Together we can help save lives and work with local women and their communities to find effective, long-term solutions to the problems they face.
Image credit:© CJ Margaret/CARE & Valerie Fernandez/CARE