Cyclone Winston Emergency Appeal
Cyclone Winston Emergency Appeal
Tropical Cyclone Winston batters Fiji
Tropical Cyclone Winston batters Fiji
CARE and Live & Learn responding after disaster
Cyclone Winston, the strongest storm ever recorded in the Southern Hemisphere, swept through Fiji on Saturday 20 February, devastating the Pacific nation. The current death toll sits at over 40 people, with 34 people hospitalised and more than 120 injured.
CARE Australia is on the ground working with local partner Live & Learn. Together we are securing safe water sources and access to sanitation with a focus on vulnerable groups such as children, women and girls.
You can help communities affected by donating to CARE's Cyclone Winston Emergency Appeal.

Choose a payment method
Secure payments by

Disclaimer
CARE Australia will use your information to process your donation and to tell you about our work: see our privacy policy. We don't rent, sell or exchange your information without your permission.
"It's a race against time"
Head of CARE Australia's emergency response team in Fiji, Charlie Damon says "Our key focus is on rehabilitating water supplies and promoting sanitation and hygiene, as safe drinking water is crucial and we know diseases can spread so easily after this type of event."
Local CARE staff added "In this type of emergency, it really is a race against time to get immediate relief to those who have lost everything."
Cyclone Winston earlier caused severe damage to houses and crops in neighbouring Tonga. Initial estimates indicate up to 80 per cent of crops were destroyed in part of the northern islands. Together with the Tongan branch of Live & Learn, CARE is supporting communities to replant crops.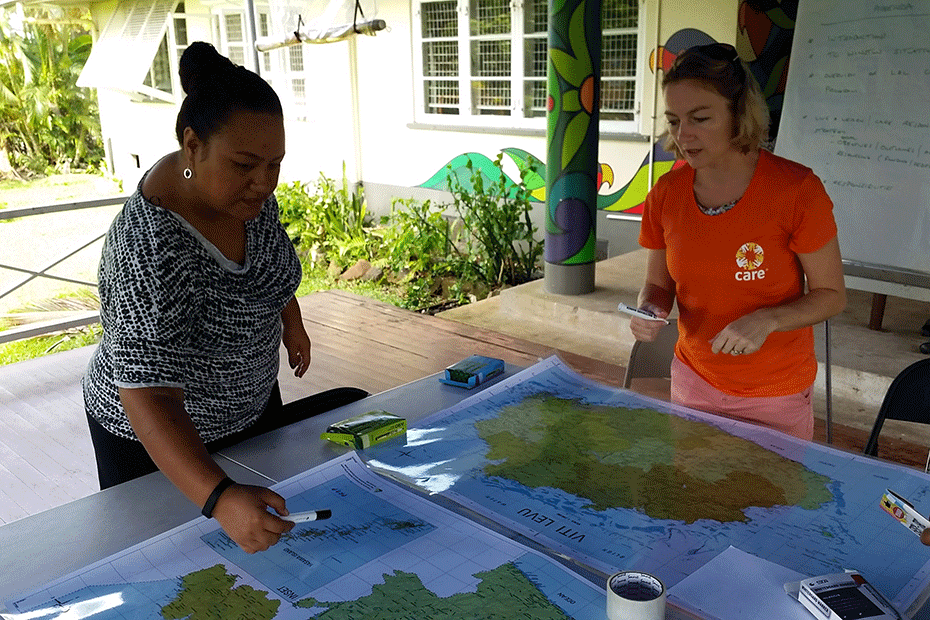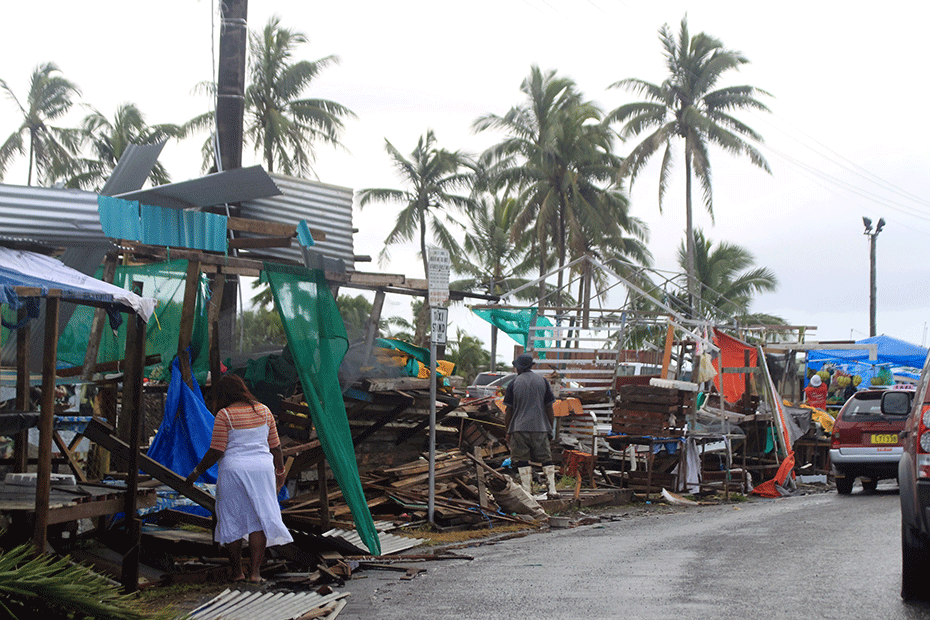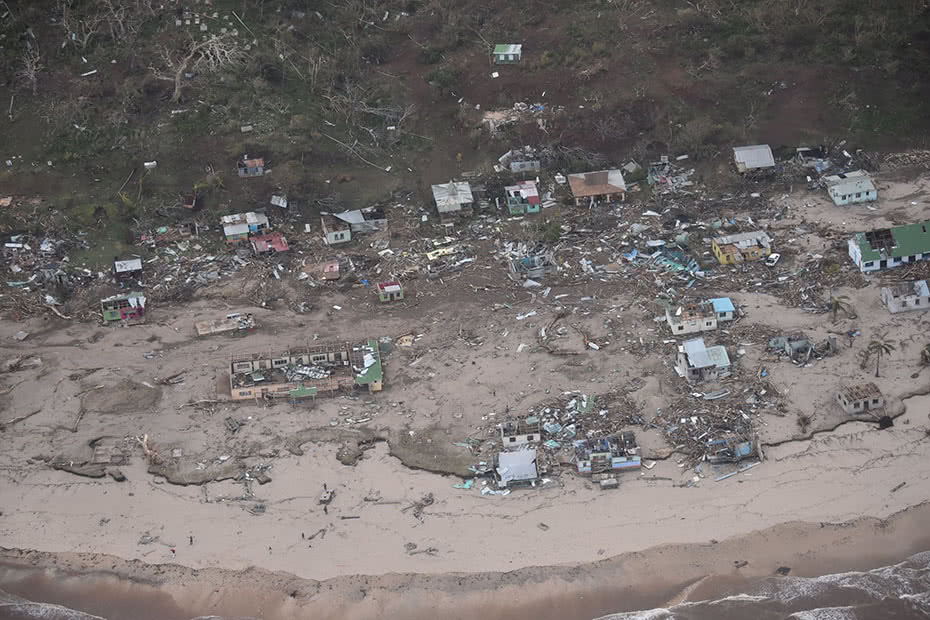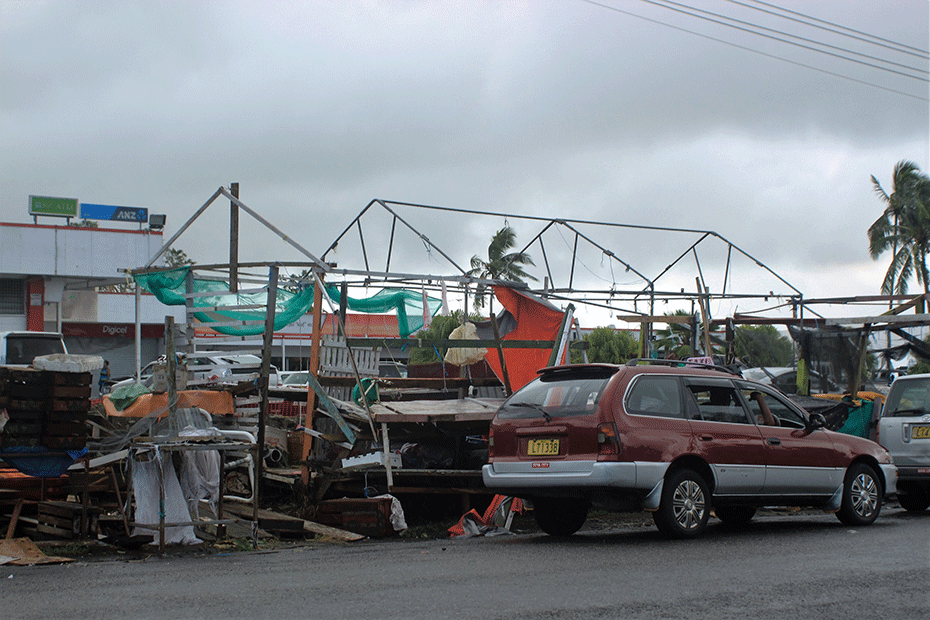 Middle image courtesy of Fijian Government.
How you can help
In Fiji, CARE Australia has launched an emergency response with local partner Live & Learn. Our teams are on the ground in some of the worst affected areas assessing damage caused by the storm and working with the Fijian Government to reach those in urgent need.
CARE's emergency response experts will work to ensure the most vulnerable, including children, women and girls, can access safe and clean water and help families who have lost everything get back on their feet.
We need your help to respond to communities devastated by natural disaster. Please give generously to CARE's Cyclone Winston Appeal.
APPEAL
Help CARE assist communities devastated by Cyclone Winston
Contacting PayPal...

Your donation will be
Please enter your credit card details.
Processing your payment...

Payment processing error.
Donate by phone or mail
Call 1800 020 046 toll free and pay by credit card.
Download this form, print it out and mail it, including a cheque or credit card information
CARE Australia
Reply Paid 61843
Canberra ACT 2601
Donations over $2 are tax deductible.
Should the funds raised through an emergency appeal exceed the amount required to meet the immediate and longer term needs of the people in the affected areas, or if there are changes in circumstances beyond CARE's control which limit its ability to utilise all funds in the affected areas, CARE will direct excess funds to other emergency relief activities in the future.